Couples Resorts
Close
Book On
Couples-resorts.co.uk
For the Best Price
Free
Excursions
Free Golf
+ Scuba Diving
+
No Fault Cancellation
Roundtrip transfers
from the airport
Honeymooning in Jamaica 2019
Wednesday, Feb 27, 2019
Crystal blue waters, white sand beaches and incomparable hospitality – there truly isn't anywhere more beautiful to celebrate your marriage. Put simply, Honeymooning in Jamaica this year is a must!
Not convinced? We've gathered a few reasons as to why honeymooning in Jamaica in 2019 is the perfect way to bring you and your loved one even closer…
Adventure
In Jamaica, there's a mix of activities for any and every type of couple!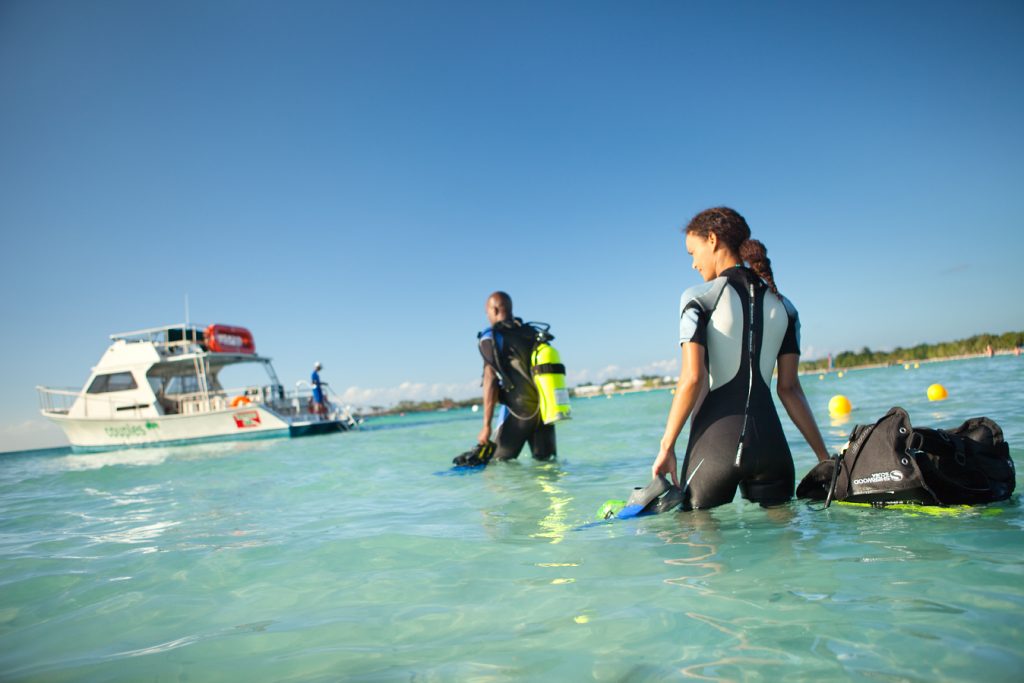 From pedalos and sailing to snorkeling and scuba diving; each unique adventure will be sure to get your adrenaline pumping.
Prefer to sit back and relax, whilst still experiencing a slight taste for adventure? Opt for a romantic tour down a river on a bamboo raft!
Cuisine
It's difficult to visit Jamaica without falling in love all over again – with the Caribbean food.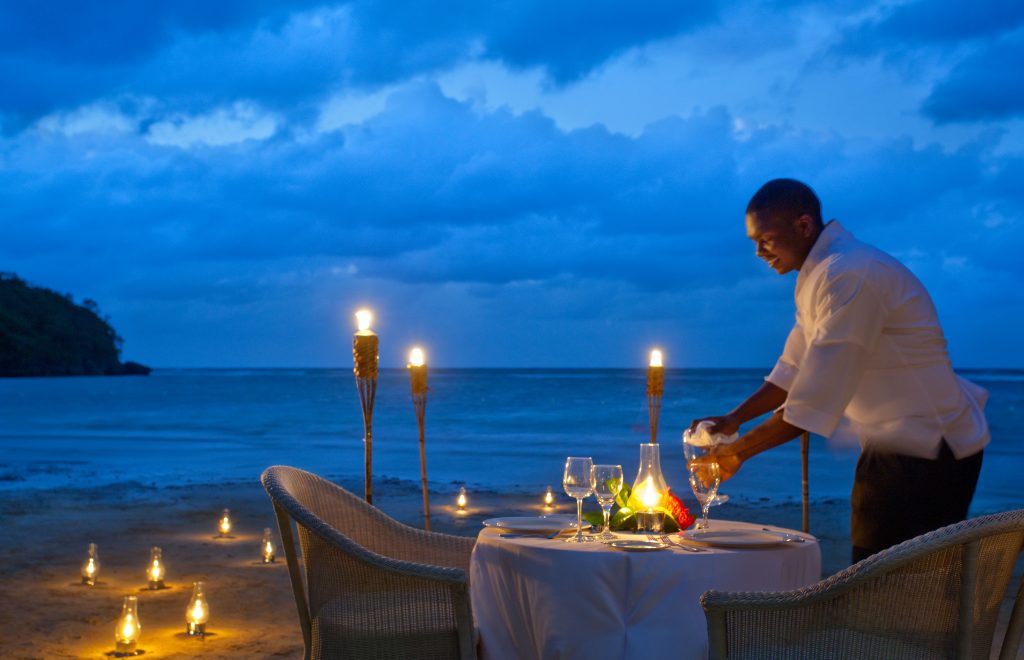 While in Jamaica, it's essential to try the local cuisine. From their legendary jerk chicken – full of island flavour, all the way to the freshest fruits to ever tantalize your taste buds such as June plums, sweetsop and mangoes!

In a nutshell, the stunning island offers tonnes of unique food options that simply can't be found anywhere else in the world. So, be sure to indulge in it all whilst honeymooning in Jamaica.
Scenery
The best part about honeymooning in Jamaica? Well, it has to be being surrounded by breathtaking sights constantly!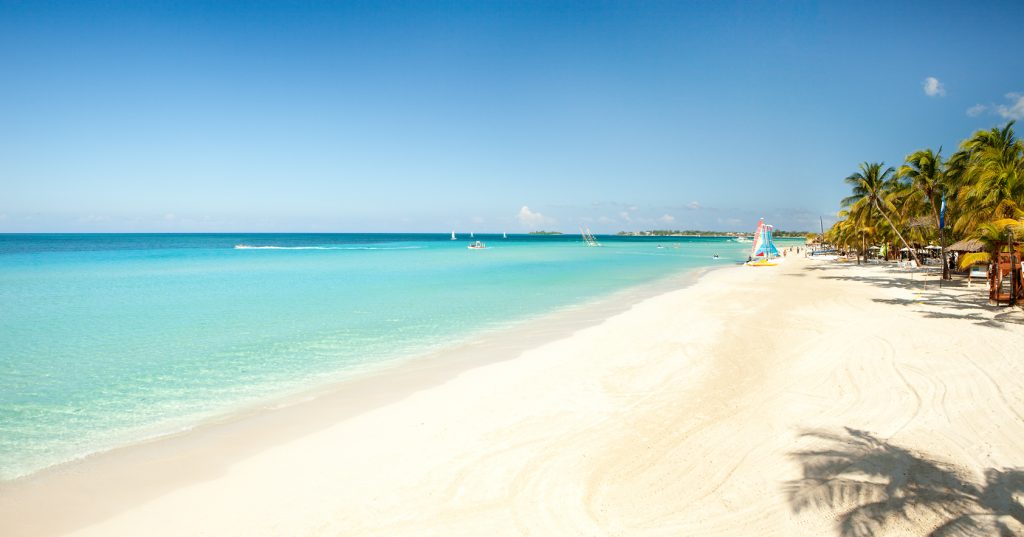 The island is best known for their beautiful beaches; so, take a stroll along the iconic 7 Mile Beach and admire the pristine white sand and turquoise  waters that go on as far as the eye can see.
Jamaica is also home to some of the most unique waterfalls. Take a trip to the top tourist attraction and visit Dunn's Falls for an unforgettable honeymoon moment.
Spa
Bring even more luxury into your honeymoon by making a trip to one of Jamaica's iconic spas.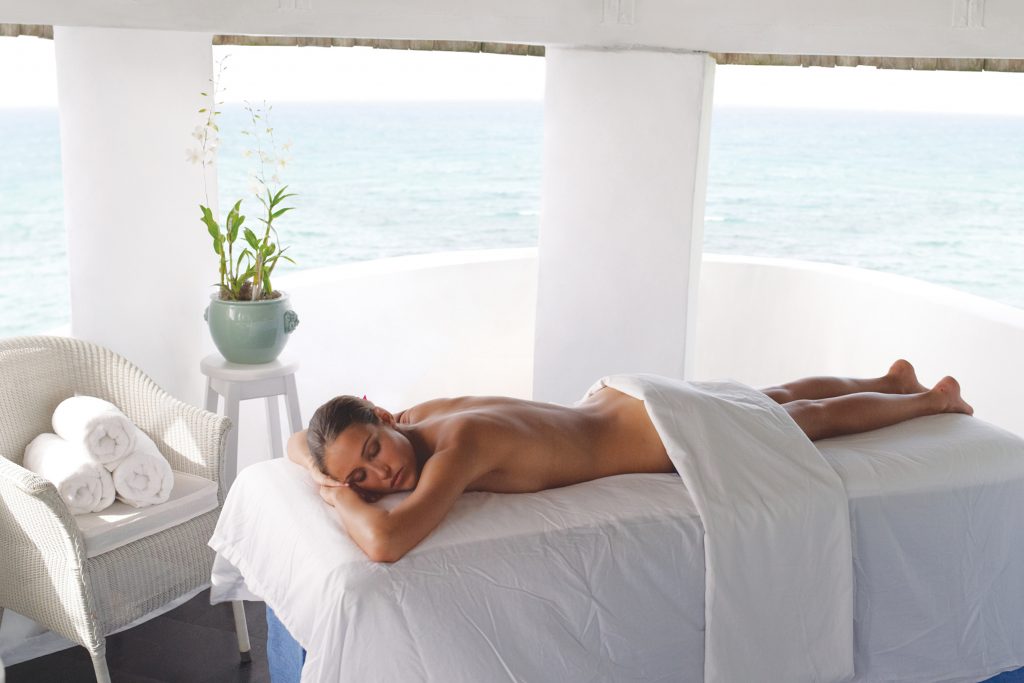 Relax and unwind with a serene couple's massage or revive yourself with a detoxifying seaweed wrap.
A spa day is simply a must for any romantic getaway and, of course, a delightful honeymoon treat.
Are you thinking of Honeymooning in Jamaica? Contact our travel experts to help you start planning your perfect post-wedding holiday.