Close
Book On
Couples-resorts.co.uk
For the Best Price
Free
Excursions
Free Golf
+ Scuba Diving
+
No Fault Cancellation
Roundtrip transfers
from the airport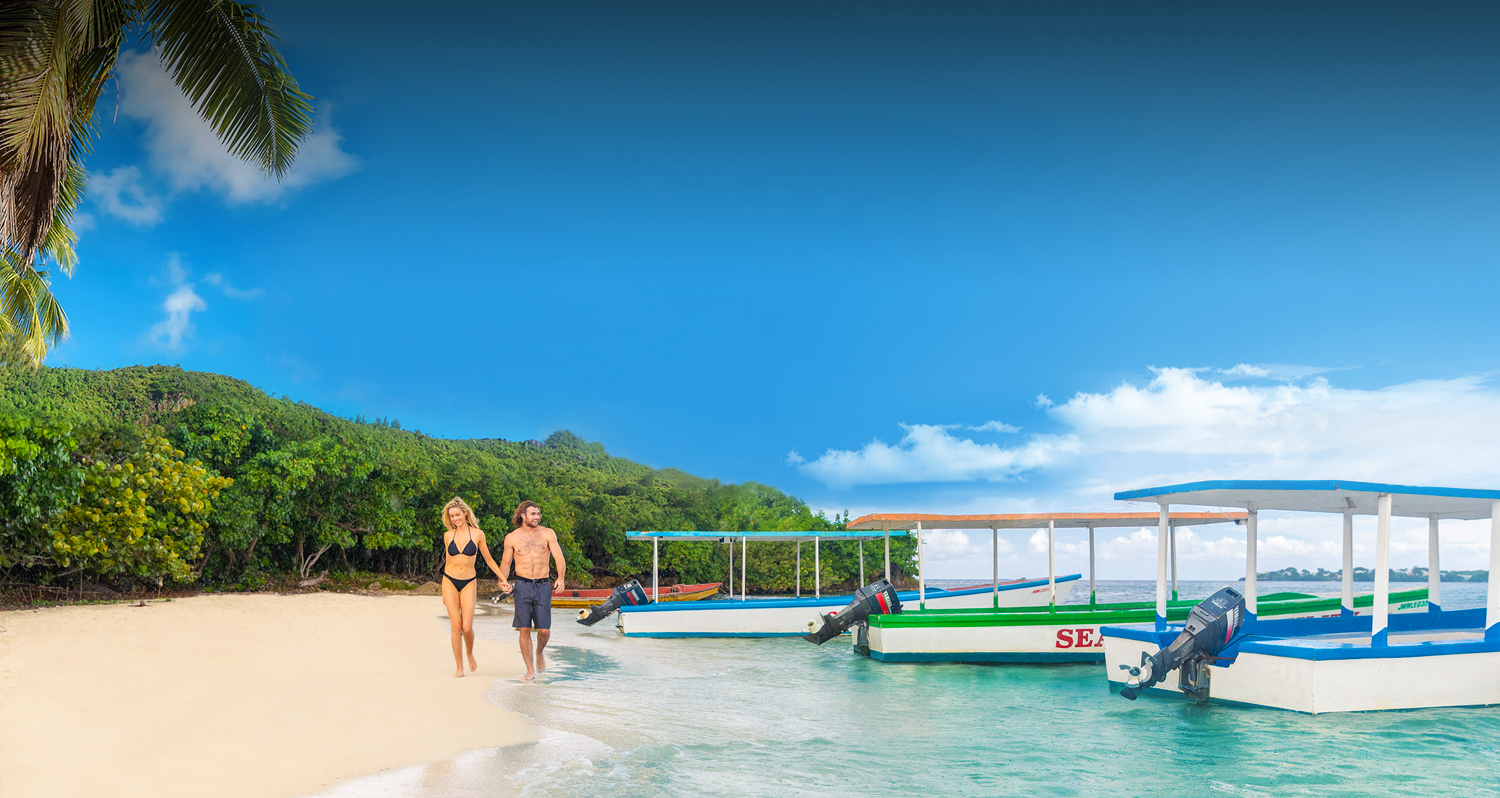 jamaica
timeless. authentic. treasured.
An Island Like No Other
Celebrated as the birthplace of reggae, renowned for its fiery cuisine, and beloved for its natural beauty, Jamaica is a beacon for those in search of a tropical oasis. African, Asian, European, and Middle Eastern cultures shape Jamaica's laid-back island style, while emerald mountains, white sand beaches, and swaying palms add to its splendor. All this, surrounded by warm waters in so many shades of blue that they defy description.
Couples Tower Isle

Tower Isle

Featured Tours

Hooves Horseback Tour
Mystic Mountain
Martha Brae Rafting

Explore

Couples Sans Souci

Sans Souci

Featured Tours

Hooves Horseback Tour
Mystic Mountain
Martha Brae

Explore

Couples Negril

Black River/Y.S Falls
Chukka Canopy Zipline Tour
Chukka Horseback Tour

Explore

Couples Swept Away

Swept Away

Featured Tours

Black River/Y.S Falls
Chukka Canopy Zipline Tour
Chukka Horseback Tour

Explore

Sangster International Airport

Hotels Distance

Couples Tower Isle


(1 hr 49 min)

Couples Sans Souci


(1 hr 47 min)

Couples Negril


(1 hr 28 min)

Couples Swept Away


(1 hr 32 min)

Norman Manley International Airport

Hotels Distance

Couples Tower Isle


(1 hr 45 min)

Couples Sans Souci


(1 hr 47 min)

Couples Negril


(4 hr 25 min)

Couples Swept Away


(4 hr 25 min)
Explore Jamaica
"I remember why I fell in love with this island the minute my eyes take in the coastline. We're here again, ready to rediscover familiar corners, to find new adventures and disappear into them like we did the last time. And like the last time, we'll leave with a collection of sights only we have seen, songs only we heard and a story only we can tell."