Couples Resorts
Close
Book On
Couples-resorts.co.uk
For the Best Price
Free
Excursions
Free Golf
+ Scuba Diving
+
No Fault Cancellation
Roundtrip transfers
from the airport
The best photography locations in Jamaica
Friday, May 18, 2018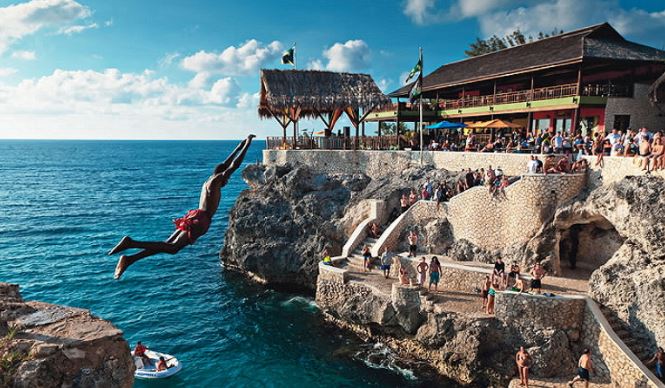 Jamaica's spectacular landscape, tropical climate and vibrant culture make taking the perfect photograph easy. From seamless locales, hidden lagoons, staggering mountains and historical monuments, Jamaica offers so much more than just beautiful beaches and romantic sunsets. Whether you have an interest in photography or you are looking for the ideal Instagram shot you will be spoiled for choice!  Here are some of our favourite photography locations in Jamaica! 
Island Gully Falls – Ocho Rios
Island Gully Falls formerly known as The Blue Hole, is a hidden treasure located in the hills of Ocho Rios, Jamaica. Its scenic beauty and serenity make it one of the most photographic spots in Jamaica. Once a private property, it is now open to the public, with guided tours along the river. Whether you are looking for a romantic place to relax with a loved one or some fun activities, Island Gully Falls provides the perfect backdrop. Capture your partner cliff jumping – there's a photo to frame!
Rick's Café – Negril
Rick's Café is a must visit! Overlooking Jamaica there are numerous photograph opportunities at this cliffside café. Capture the brave souls leaping 35 feet into the Caribbean Sea or take a shot of the Jamaican scenery below you. Plus, after you have taken amazing pictures you and your loved one can sample some of the best jerk-seasoned chicken in Negril.
Blue Lagoon – Port Antonio
The Blue Lagoon is remarkable to witness. The small lagoon, which has both salt and fresh water, is famed for the altering hues of the water. The colours that come from the water depend on the sun's setting and reflection throughout the day.
Be sure to stay a while to witness the lagoon's many shades. It would be almost criminal not to capture its beauty for your holiday montage.
Martha River Bay – Trelawny
Go bamboo rafting over still water nestled between the rainforest. Photographs of river rafting through the Martha River Bay in Trelawny have captured the hearts of millions of enthusiastic couples on Instagram.  Trail your hand in the glistening waters and gaze into the trees filled with colourful birds and exotic flowers.  You can also get some fantastic pictures along the way too!
Bob Marley Museum – Kingston
Take a trip to Kingston and discover the home and recording studio of Bob Marley. The house now stands as the Bob Marley Museum,  in dedication to his memory.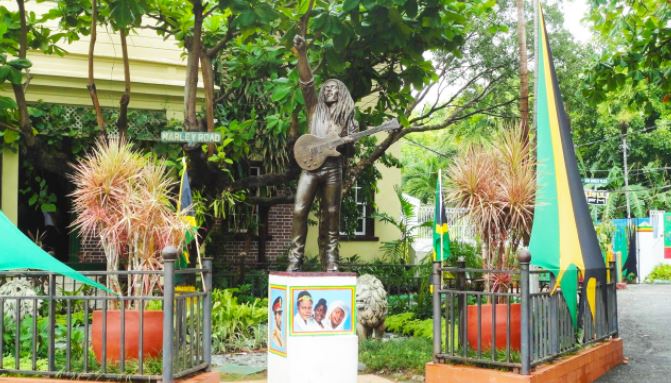 Take a tour and snap pictures of artefacts and exhibits from and about his life. Don't miss an exterior shot of the building, with its Rastafarian flags and life-size statue dedicated to the reggae musician.
Looking for the perfect all-inclusive holiday to Jamaica? Tweet us @CouplesUK for more information.