Couples Resorts
Close
Book On
Couples-resorts.co.uk
For the Best Price
Free
Excursions
Free Golf
+ Scuba Diving
+
No Fault Cancellation
Roundtrip transfers
from the airport
How to Plan a Beach Wedding in Jamaica
Friday, Jul 13, 2018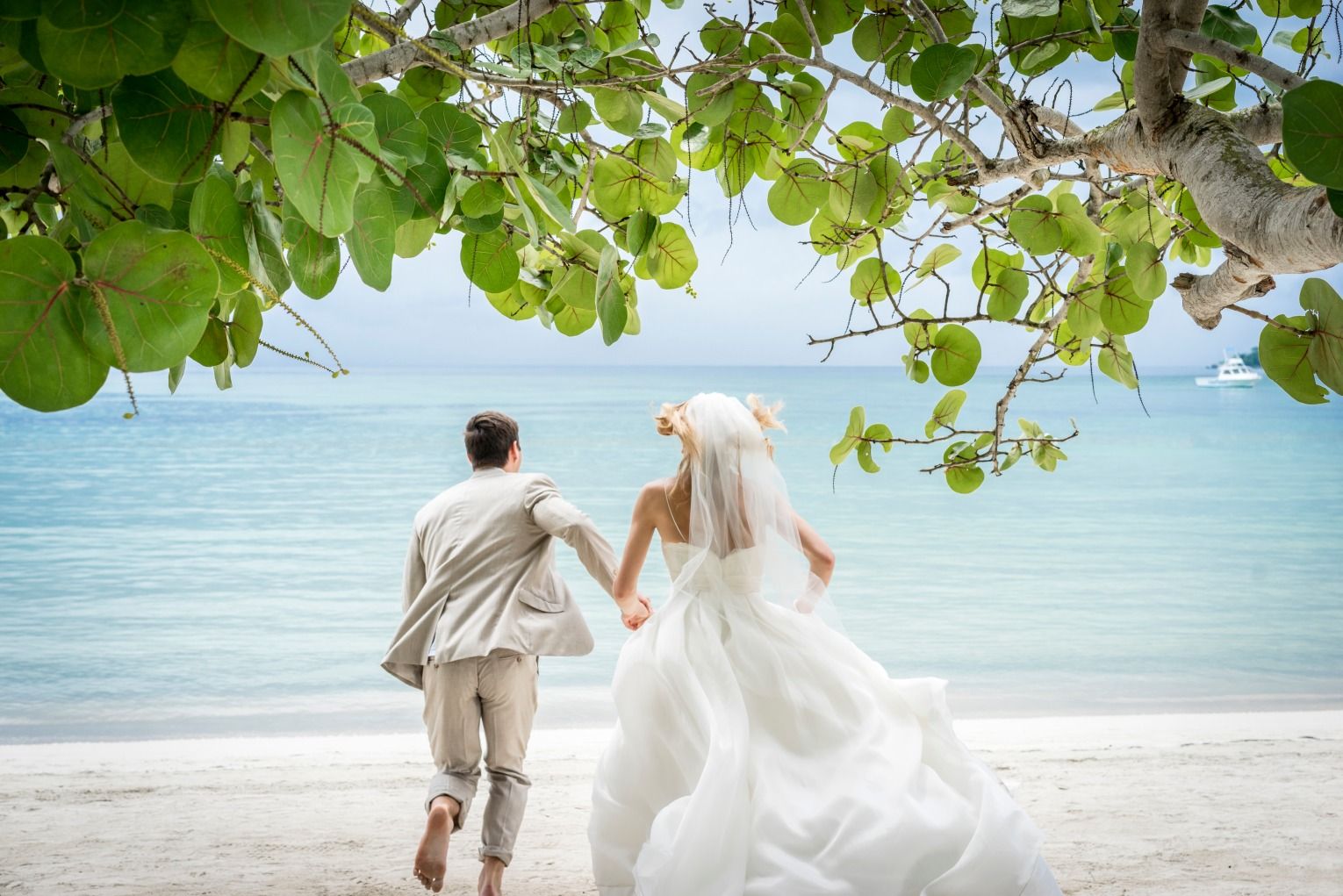 With so many beautiful beach venues and lush gardens, it is no wonder that so many people choose to tie the knot in the Caribbean each year. The sun, sand and brilliant blue waters acting as a picturesque backdrop make Jamaica the most idyllic destination for your wedding. Here's how to plan a beach wedding in Jamaica to ensure you have the most magical day!
Go during the best time of year
How to plan a beach wedding in Jamaica? Picking the perfect time of year is an important part of organising a beach wedding in Jamaica. Though Jamaica has good weather all year round, the best time of year to visit Jamaica is from December to May.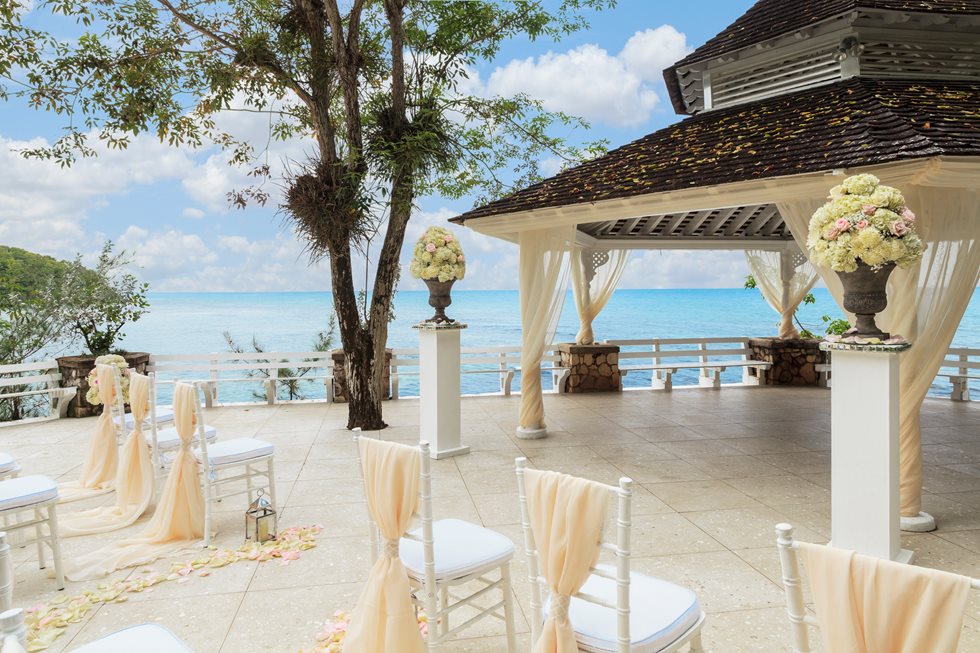 The winter and spring months are generally the coldest time of year, but "cold" is used relatively. At this time of year, average temperatures are typically around 26 ℃ as opposed to the typical 31 ℃ average in the summer and fall times. Another bonus of avoiding the summer and fall months is that you avoid the hurricane season that can sometimes accompany them.
Pick the perfect beach venue
Whether you want to be on the beach or overlooking it, you are sure to find that ideal setting in Jamaica. If you're looking for a serene sandy beach venue that can hold 100 people, the beach gazebos in either Couples Negril or Couples Swept Away will be perfect for you. Maybe a super intimate ceremony with an amazing view is more your speed? The Couples Sans Souci cliff-side/oceanfront gazebo is just right for a small party of six. Or maybe your dream is to have an ultra-private ceremony? In that case, you can take advantage of the private island venue and host your ceremony and reception for up to 60 guests at Couples Tower Isle.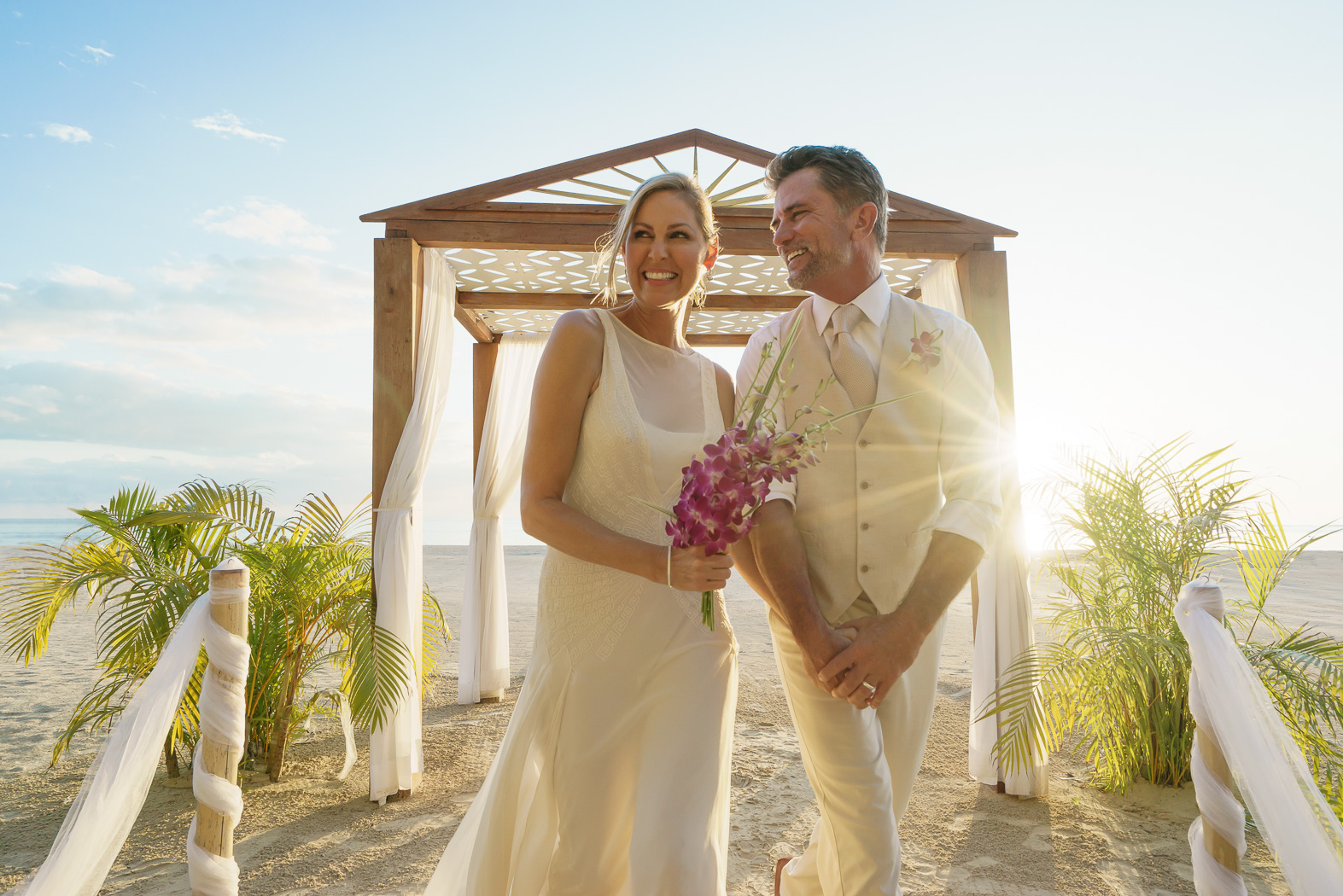 Whatever you're looking for in your special day, you are sure to find it when you plan a beach wedding in Jamaica at Couples Resorts.
Get expert advice – How to Plan a Beach Wedding in Jamaica
Planning a beach wedding in Jamaica all on your own can be stressful, so Couples Resorts is happy to help you plan your special day. Take advantage of any number of our Signature Wedding Packages, or get in touch with one of our wedding planners to help make sure the day sails by smoothly.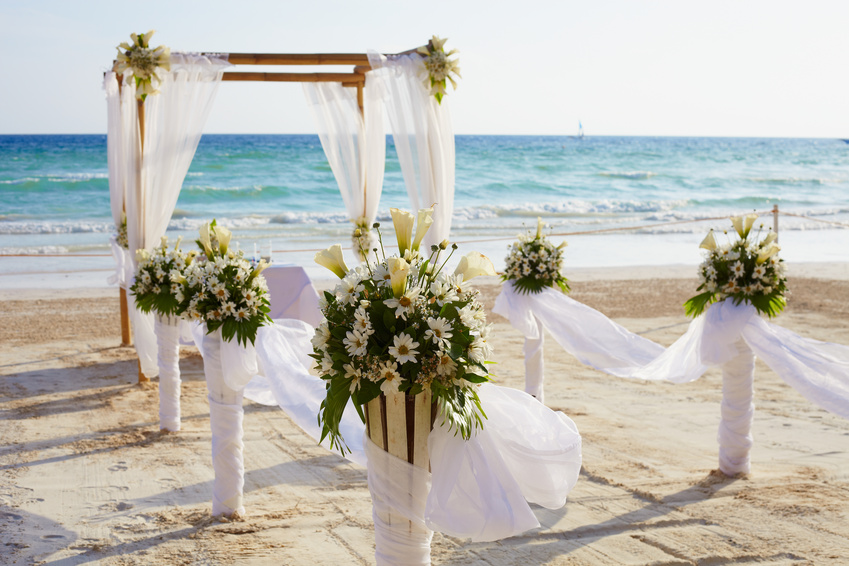 We can help you select every detail from flowers, music and photography so that you have no worries when you arrive.
Are you thinking about getting married in Jamaica? Contact our experienced wedding planning consultants to help you start planning your dream day.