Couples Resorts
Close
Book On
Couples-resorts.co.uk
For the Best Price
Free
Excursions
Free Golf
+ Scuba Diving
+
No Fault Cancellation
Roundtrip transfers
from the airport
Getting Married in Jamaica
Tuesday, Jan 3, 2017
Thinking of getting married in Jamaica? Here's all you need to know.
Your wedding should be the most beautiful and extraordinary day of your life. If you are looking for the best possible wedding destination, you will struggle to find somewhere better than Jamaica. Getting married in Jamaica is an unforgettable experience and at Couples Resorts, weddings are our specialty.
With lush landscapes, golden sand beaches and calm turquoise waters, Jamaica offers many wonderful possibilities for a tropical wedding. Whether you want a large wedding or small intimate gathering, we can help you to personalise your day and turn your wedding dreams into reality.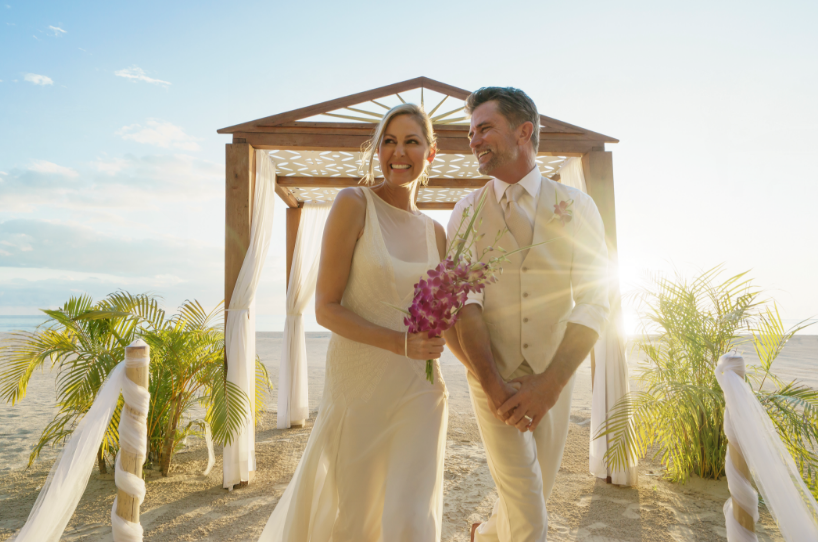 Organisation
Wedding preparations can test the stress levels of even the most relaxed couples! If you choose a Couples Resorts wedding, you and your partner will get a considerable amount of support in planning your wedding. Your dedicated wedding planner will make all the arrangements with your specific instructions, leaving you free to enjoy the preparations and celebrations with your loved ones. Our experts stand by you every step of the way, from choosing the flowers to the food you want served – you don't have to do it alone.
Resorts
When it comes to Jamaican wedding packages, you won't get a more diverse selection than those that are available at Couples Resorts. Choose from our four magnificent resorts and receive seamless service from start to finish. With an abundance of elegant restaurants and bars to choose from at each resort, we can recommend the which one best suits you and your wedding requirements.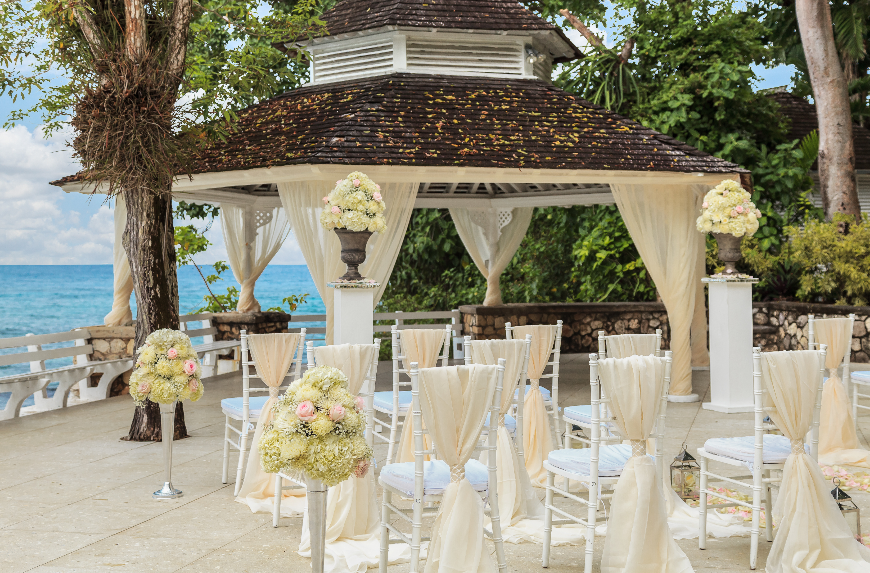 Ceremony
A wedding in Jamaica offers a paradise backdrop for your big day. Our glorious ceremonies let you affirm your love for one another in the most magical way possible. There are many beautiful ceremony locations, whether you fancy saying your vows in a tropical garden, on the sand over looking the ocean, or beneath the stars on your own private island, the choices are endless.
Reception
Your reception site sets the stage for the entire evening. Getting married at Couples Resorts means that the ceremony can flow smoothly into the reception. Our experts will take into account your wedding style, your guest list size and the general theme, to help you choose the right venue.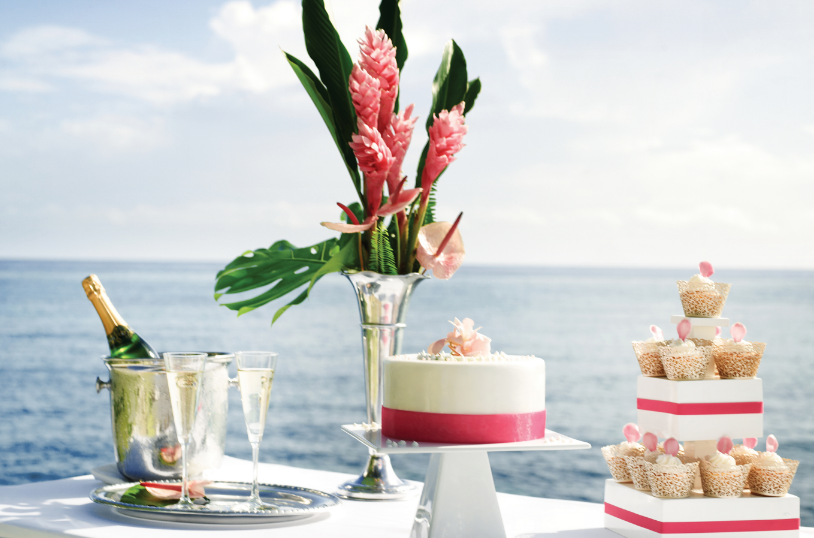 Your guests have come from near and far to celebrate with you in paradise. Whether you are looking to sip cocktails on the beach or indulge in local delicacies, our selection of exquisite reception packages ensures that you and your guests will have the most incredible experience imaginable.
Excursions
Couples Resorts Jamaica has even more to offer than breath-taking scenery and luxurious facilities. From zip-lining through the jungle to setting sail on a sunset cruise, there are a variety of ways to explore the islands with your friends and family (or just the two of you). Allowing us to pre-book a fun group excursion not only saves you time and money, but also ensures you'll make memories to last a lifetime.
Honeymoon – Getting married in Jamaica
A Jamaican wedding can also be combined with your honeymoon, which offers even more value for your money. The great thing about this style of wedding is knowing that you have more time to enjoy the local custom and culture, making your wedding more than just one day.
Thinking of getting married in Jamaica? Tweet us @CouplesUK for more information.