Couples Resorts
Close
Book On
Couples-resorts.co.uk
For the Best Price
Free
Excursions
Free Golf
+ Scuba Diving
+
No Fault Cancellation
Roundtrip transfers
from the airport
Best Beaches in Negril, Jamaica
Friday, Jun 21, 2019
Known for its miles of sandy beaches, unique shallow bays and stunning turquoise waters, Negril is a Caribbean haven boasting some of the world's most beautiful sandy spots.
And with it being famed for its perfect combination of gorgeous beaches and warm weather – it can be difficult to know where to begin when planning a trip to the beach during your romantic getaway. Read on to hear about the best beaches this island has got to offer.
Seven Mile Beach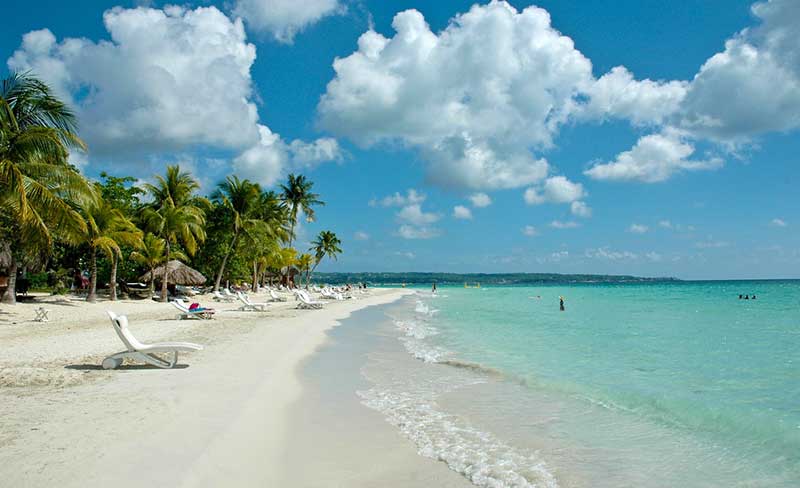 Perhaps known as one of the most ideal romantic tropical settings, the iconic Seven Mile Beach is one of the best beaches in Negril, Jamaica and the perfect place to take a romantic stroll with your other half.
As the name suggests, the beach continues for miles and is full of attractions and activities if you and your loved one fancy adding some excitement to your wander. The beach is also lined with resorts, hotels and bars making for plenty of enjoyable stops along the way.
Bloody Bay Beach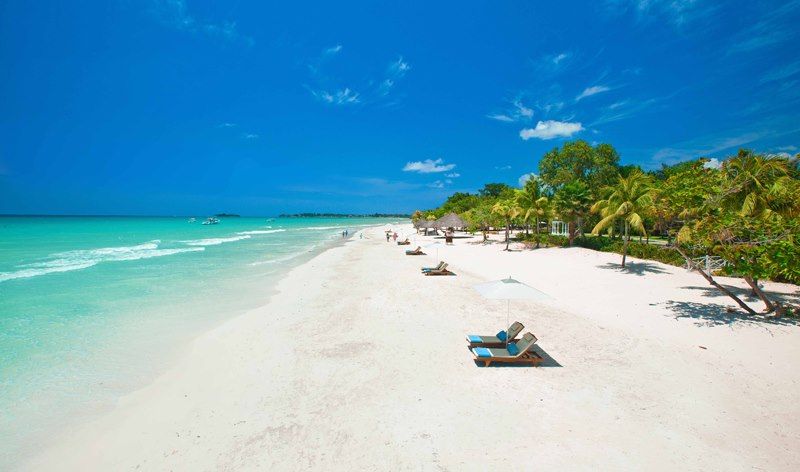 Allegedly named in honour of a gruesome Caribbean pirate clash, Bloody Bay Beach is located to the north of Seven Mile Beach.
From the soft sand to the calm waters – Bloody Bay Beach has easily earned its spot as one of the best beaches in Negril, Jamaica.
Booby Cay
Just a short boat taxi from Seven Mile Beach is Booby Cay. This small island is just off the coast of Negril and was named after the booby bird who migrates there each year to nest.
The area is home to plenty of wildlife; with tropical fish and colourful marine life to be spotted in abundance. With that said, it's a perfect spot for you and your other half to try out a bit of snorkeling.
And with plenty of fresh food and drink servers on hand, you won't go hungry after your quality time in the ocean.
Half Moon Beach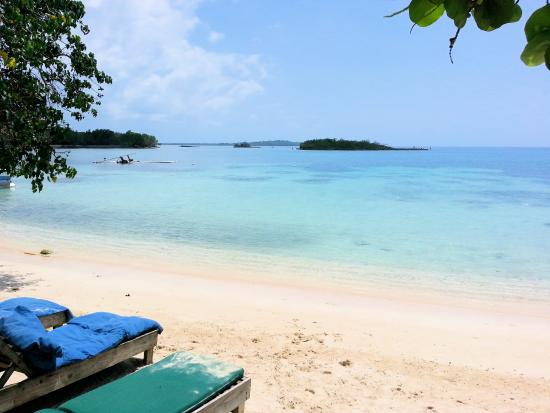 Indulge in fresh-grilled lobster and bask in the sand at the peaceful Half Moon beach. This beach is slightly more discreet than Seven Mile Beach and there is a daily fee covering the use of its facilities.
Take a short boat tour from Half Moon beach and be whisked off to a tiny island for water sports and refreshments – a special experience that simply must be shared!
We hope you enjoyed our blog post on the 'Best Beaches in Negril, Jamaica' Thinking of visiting Negril? Be sure to get in touch with us for more information.