Couples Resorts
Close
Book On
Couples-resorts.co.uk
For the Best Price
Free
Excursions
Free Golf
+ Scuba Diving
+
No Fault Cancellation
Roundtrip transfers
from the airport
Vow Renewal on Valentine's Day…
Thursday, Feb 7, 2013
The season of love is upon us, romance is in the air and the excitement is budding. Personally we believe that love should be celebrated every day of the week; however Valentine's Day is universally recognised as the day of love, so what better way to celebrate it than renewing your vows in a tropical haven at Couples Resorts.
Gift your husband or wife with a romantic escape this Valentine's Day, and reignite the love with a seamless celebration in the Caribbean. With five luxury resorts across the West-Indian coast this all-inclusive adults only holiday is a perfect combination of value and indulgence, bringing you the best of Jamaica and Barbados.
Our 5* resorts truly are heaven on Earth, enter a realm of tranquillity without the stress of children on your all-inclusive adults only holiday, we have a fabulous range of vow renewal packages to create the perfect ceremony whatever your budget. Your Caribbean vow renewal can be as simple or extravagant as you like, with your own personal stateside wedding planner and wedding co-ordinator 'don't worry about a thing, 'cause every little thing is gonna be alright..' as Mr Marley once said.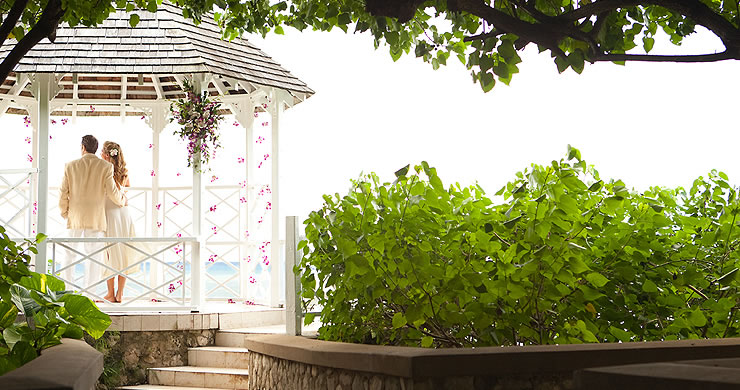 We make sure every detail is taken care of on your beautiful ceremony, so whether you choose to say those words looking out at the azure ocean on a Cliffside gazebo, in a private and intimate beach ceremony, or amongst fragrant and fresh gardens at our resorts.
Designed as the ultimate romantic escapes, our boutique style resorts offer an abundance of activities and excursions as part of your all-inclusive adults only holiday. Taste the most delectable international and local cuisine, savour tantalising and tropical concoctions and enjoy the array of live musical talent every evening. With so much to do a Couples Resorts' holiday will be your most memorable holiday yet…