Couples Resorts
Close
Book On
Couples-resorts.co.uk
For the Best Price
Free
Excursions
Free Golf
+ Scuba Diving
+
No Fault Cancellation
Roundtrip transfers
from the airport
Make her smile brighter than the moon, on a Couples Resorts Honeymoon!
Wednesday, Jan 30, 2013
Have you picked the perfect person, the perfect day and perfect place? If so now all you need is the perfect Honeymoon destination, and where better than at Couples Resorts with four beautifully designed 5* resorts situated across the idyllic island of Jamaica, the stunning scenery and exhilarating excursions will leave you with everlasting memories to cherish…
With the expense of a wedding it can sometimes be difficult to afford an all-inclusive luxury honeymoon, but with our fantastic registry service you can have everything you wanted and maybe more, once registered for your honeymoon depending on how generous your family and friends are!
In just five easy steps you can create your honeymoon registry on http://couplesgiftregistry.com/ and even your own personalised wedding website should you wish to, for a more personal approach to your honeymoon wish list. You'll be notified of your gift donations via email or if you have a wedding website you can click on the "Your Registry" and select "Gifts Received/Read Guest Cards" to check your account any time of the day.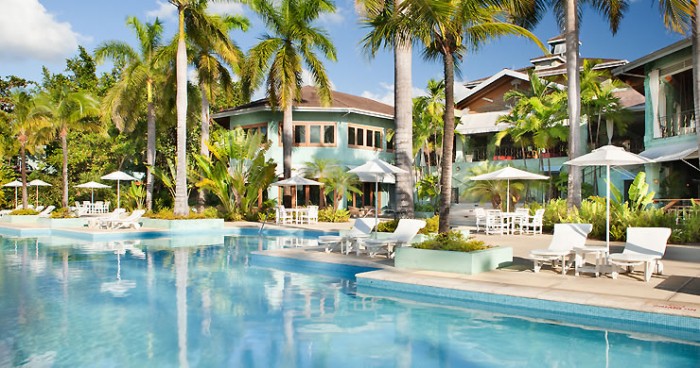 Choose from a host of activities, excursions, luxuries and amenities to add to your honeymoon cart; with romantic candle-lit dinners, couple's sultry massages, magical marine adventures, private beach weddings and mountain bike treks to name a few, you are in charge of what your guests gift you for your honeymoon! It's the perfect gift for you to create the perfect honeymoon…
At Couples Resorts we pride ourselves in the most attentive yet unobtrusive; each of our romantic couples resorts allows you to surrender you soul to complete relaxation. The pristine private beaches are ideal to take in nature's wonders, explore the luscious emerald landscapes for a refreshing adventure, and savour the award winning cuisine or lush cocktails available in their splendour at our many fine eateries.