Couples Resorts
Close
Book On
Couples-resorts.co.uk
For the Best Price
Free
Excursions
Free Golf
+ Scuba Diving
+
No Fault Cancellation
Roundtrip transfers
from the airport
Jamaican Easter Traditions
Tuesday, Apr 7, 2020
As we near closer to Easter, people all over the world begin to prepare for the holiday with special traditions. Jamaica is no different, with Easter being one of the biggest holidays here. With this, the people practice numerous Jamaican Easter traditions in the run-up to this special holiday. Read on to find out more about these special traditions…
Bun & Cheese
As many people know, food is a hugely important part of Jamaican culture. One of the most popular Jamaican Easter traditions is the Easter bun & cheese, which has been a favourite in the country for many years. Although this dynamic duo is a snack which Jamaicans can enjoy any time of the year, Easter buns are usually better quality, and packed with tasty sweet fruits and enjoyed by all age groups. Why not make your own Easter bun? Check out a recipe here.
Easter Lilies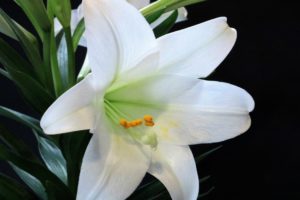 As far as decorations go, one of the Jamaican Easter traditional flowers is Easter lilies.  Around this time of year, these Easter lilies are in bloom on the island. It's very common to see homes, businesses and churches filled with these beautiful flowers around Easter time.
Physic Nut Tree – Jamaican Easter Traditions
A popular belief in many rural parts of the island, is that Jesus' cross was made from the physic nut tree. With this, the legend goes that if you cut the bark of a psychic nut tree at 12 noon on Good Friday, the sap which comes out of it will be a reddish colour – symbolising the blood of Christ from when he was on the cross.
Egg Setting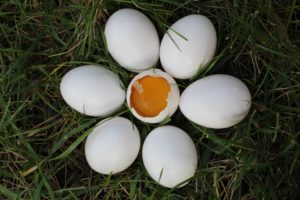 For many people all over the world, Easter time is associated with eggs – usually with treasure hunts and Easter bunnies. However, one of the more interesting Jamaican Easter traditions is "egg setting". While this tradition may not be as popular nowadays in comparison to others, it is still practiced in many rural communities in Jamaica. Here's how the tradition goes…
Crack an egg into a glass of clean water a few hours before the sunrise on Good Friday morning.
As the dawn breaks, take a look at the shape of the egg white in your glass
Legend has it that the shape of the egg white in the water reveals something about your near future. For example an egg white shaped like a ship symbolises that person will travel overseas in the coming year.
Thank you for reading our blog 'Jamaican Easter Traditions'. Are you dreaming of a holiday to Jamaica? Contact us today and begin planning a vacation of a lifetime.