Close
Book On
Couples-resorts.co.uk
For the Best Price
Free
Excursions
Free Golf
+ Scuba Diving
+
No Fault Cancellation
Roundtrip transfers
from the airport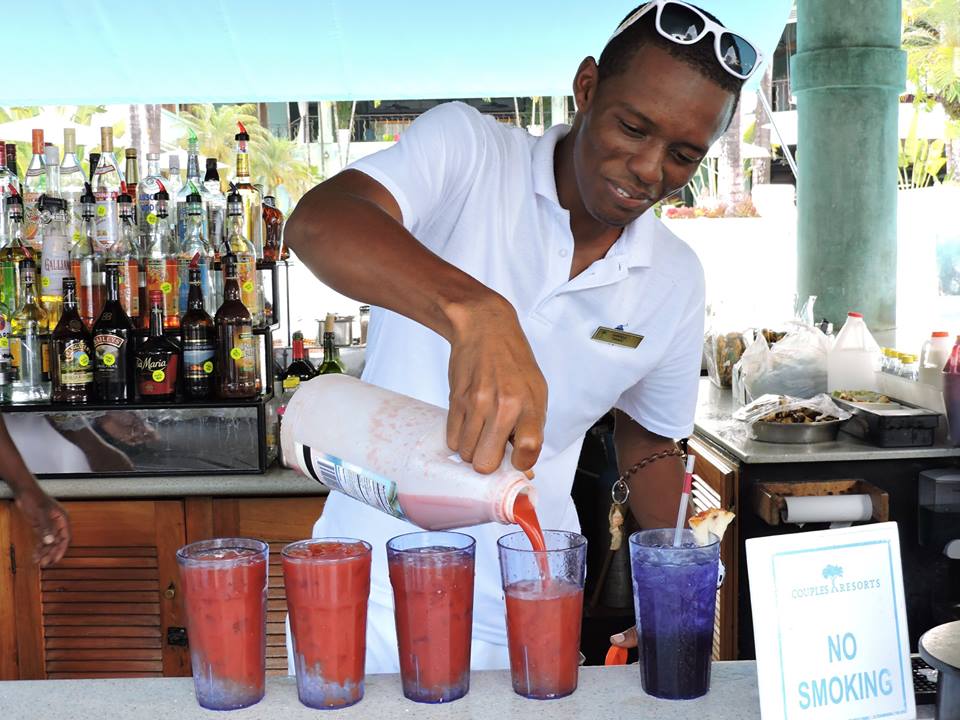 Top 5 summer cocktail recipes
Friday, May 5, 2023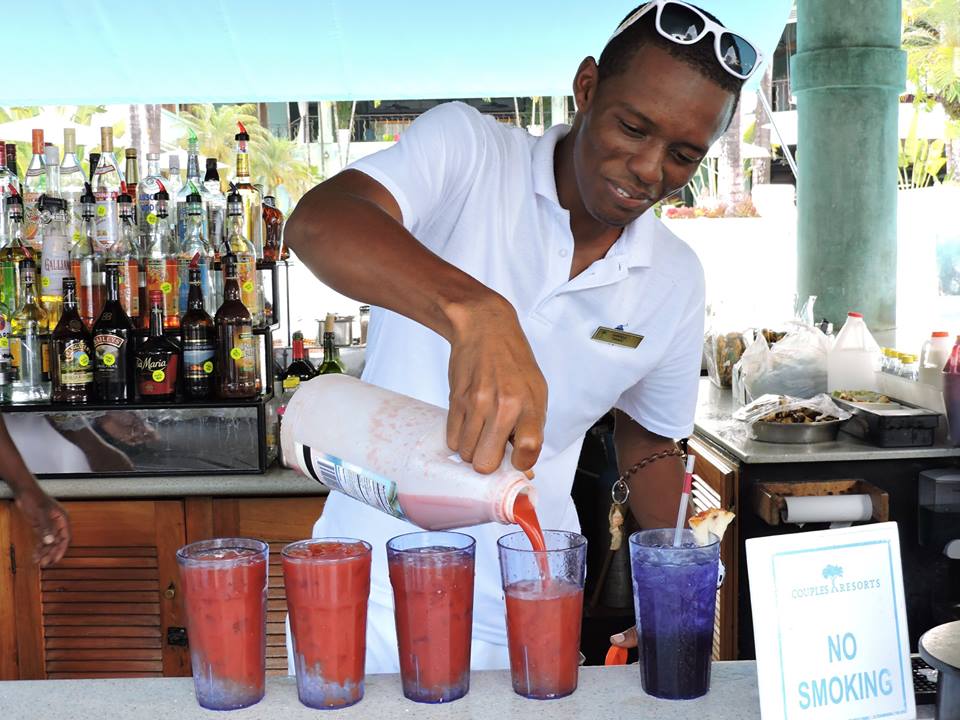 Cocktails and sun are a match made in heaven, and at Couples Resorts our cocktails are not only delicious, but they give you a flavour of Jamaica. Guest can sample homemade Jamaican summer cocktails and enjoy an aerial view of the Islands and beach. The bartenders love to put a smile on your face with their colourful, fruity and extravagant cocktails.
Whether you're soaking up the sun in Jamaica, or planning your future getaway, enjoy the taste of Jamaica with our list of the top 5 Jamaican summer cocktail recipes at Couples Resorts.
Rum Runner
Jamaica is famous for its dark rum and the Rum Runner is the perfect cocktail to try this iconic spirit. Made with lime Juice, strawberry syrup, orange juice, pineapple juice, dark rum, white rum, blackberry brandy and dash bitters, it is nothing less than perfection!
Island Martini
The Island Martini is a delish Jamaican summer cocktail. The cocktail is made of Coconut Vodka, peach schnapps, a dash of pineapple juice and a splash of lime juice, giving you a true taste of the Caribbean.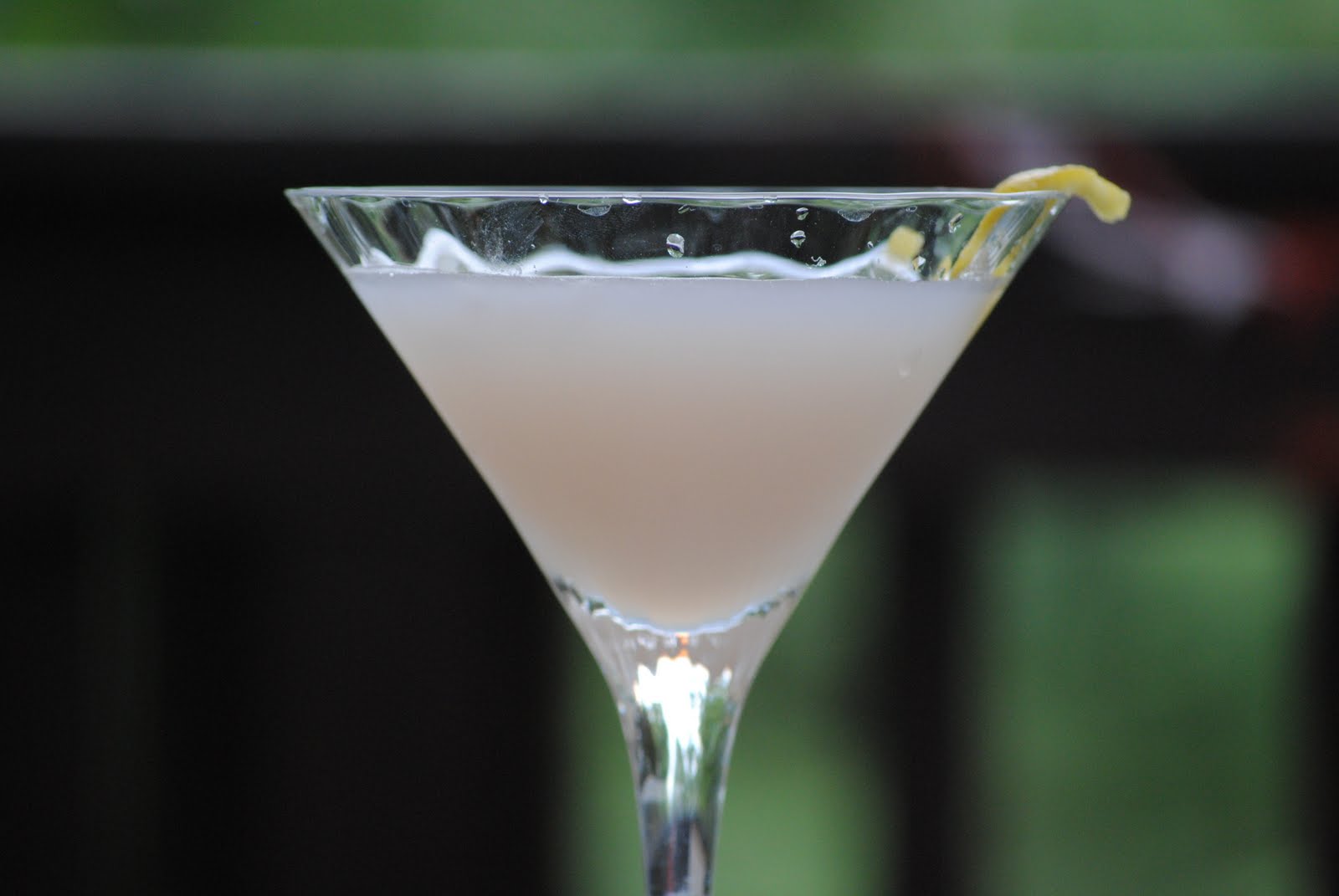 Tropical Fruit Punch
Looking for something non-alcoholic? The Tropical Fruit Punch in the Wellness Bar at Couples Swept Away is our best-loved 'mocktail'. This refreshing non-alcoholic Jamaican summer cocktail is made of pineapple juice, orange juice, mango juice, apple juice and strawberry syrup. Try this as a lunchtime treat, or just before dinner while sitting on the terrace overlooking the romantic garden and sea.
Peach on the Beach
Enjoy the taste of summer with a 'Peach on the Beach'. This Jamaican summer cocktail is a delicious mix of true summer flavours, containing mango mix, peach schnapps, coconut rum and grenadine at the base of the cup. Served in a tall glass, Peach on the Beach is the perfect summer cocktail to enjoy in the sun.

The Vacation Cocktail
Packed full of tasty ingredients The Vacation Cocktail is a favourite among visitors to Couples Resorts, and it's easy to see why. This cocktail is made up of a delicious blend of Appleton genesis, Appleton special, spiced rum, mango puree, cranberry juice, orange juice, lime juice, simple syrup, chopped ginger, and garnished with pineapple and ginger.
Couples Sans Souci Martini
Made with Bacardi Lemon, Grand Marnier, Dry Vermouth and orange juice, the Couples Sans Souci Martini is the perfect summer cocktail. Garnished with a lemon, if your visiting Couples San Souci, be sure to give this cocktail a try.
Thank you for reading our blog 'Top 5 Jamaican Summer Cocktails'. Dreaming of a holiday to Jamaica? Contact Couples Resorts and start planning the ultimate getaway today.