Couples Resorts
Close
Book On
Couples-resorts.co.uk
For the Best Price
Free
Excursions
Free Golf
+ Scuba Diving
+
No Fault Cancellation
Roundtrip transfers
from the airport
Couples Negril vs Couples Swept Away
Friday, Aug 23, 2019
Are you and your loved one planning an extraordinary getaway to Negril, Jamaica? Do you want to make sure you pick the perfect Couples Resort to suit your every want and need? Well, we've got you covered!
Read on to hear all about Couples Negril vs Couples Swept Away to ensure you choose the perfect resort for your Jamaican escape.
Couples Negril vs Couples Swept Away
Couples Negril
Couples Negril is our most intimate resort. It's known for being both lively and low-key and offers fresh modern rooms and plenty of guest get-togethers.
Couples Negril boasts 234 rooms and suites, 5 restaurants, 5 bars, 2 swimming pools, 4 Jacuzzis, au naturel beach as well as fitness facilities and the famous Oasis Spa.
Couples Swept Away
Couples Swept Away is the largest of our resorts. Set on 19 acres along the stunning Seven Mile Beach, this resort is beloved by all guests and is renowned for being home to the island's largest fitness complex.
Couples Swept Away has 312 suites, 6 restaurants, 8 bars, 3 swimming pools, 5 Jacuzzis, a 10-acre sports & fitness complex and a spa.
Accommodation
Located on a tranquil stretch of white sand beach, Couples Negril's rooms are each beautifully decorated in vibrant tropical shades and are full of authentic Jamaican décor. Each room radiates romance and tranquility, and all have sliding glass doors which lead to private balconies.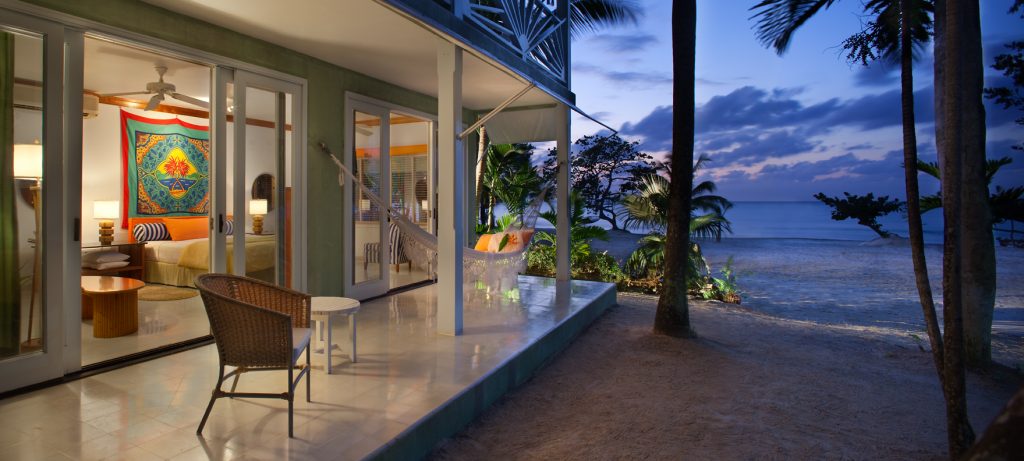 Couples Swept Away features 312 luxurious suites tucked in bungalow style buildings overlooking the sea or tropical gardens. The beautifully crafted furnishings and crisp white bedding evoke a unique calmness.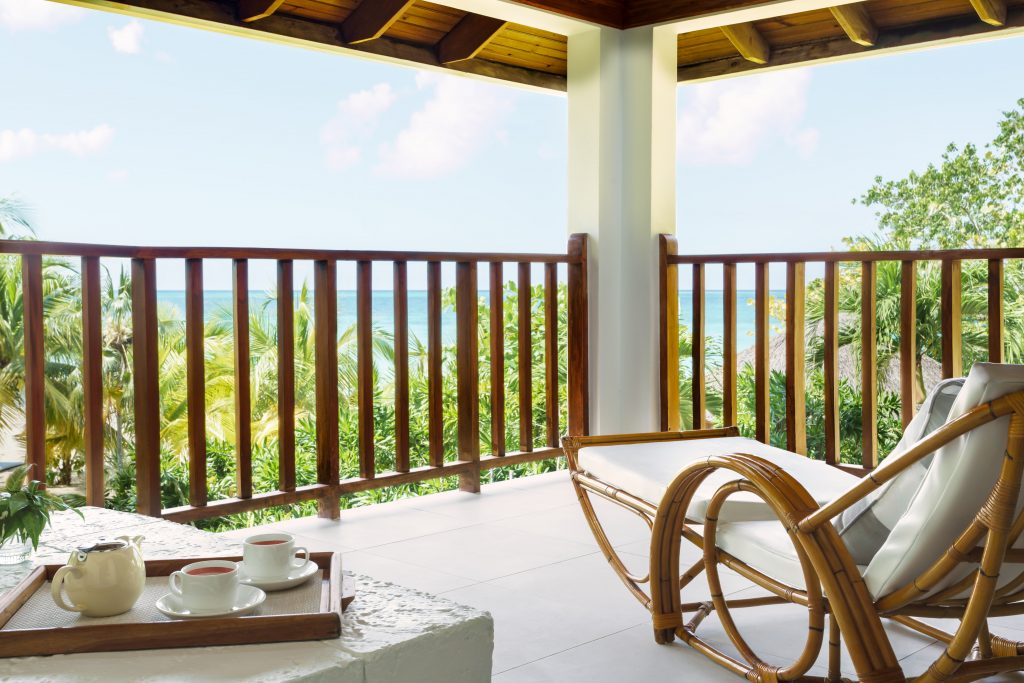 Dining
Start your day with a delicious poolside breakfast buffet at Cassava Terrace when you stay in Couples Negril. For dinner, explore authentic Jamaican dishes in the Otaheite Restaurant or enjoy Asian cuisine at the Lychee restaurant. For the ultimate romantic evening, Couples Negril offers private dining experiences in locations such as a private stretch of beach or a candle lit tree house.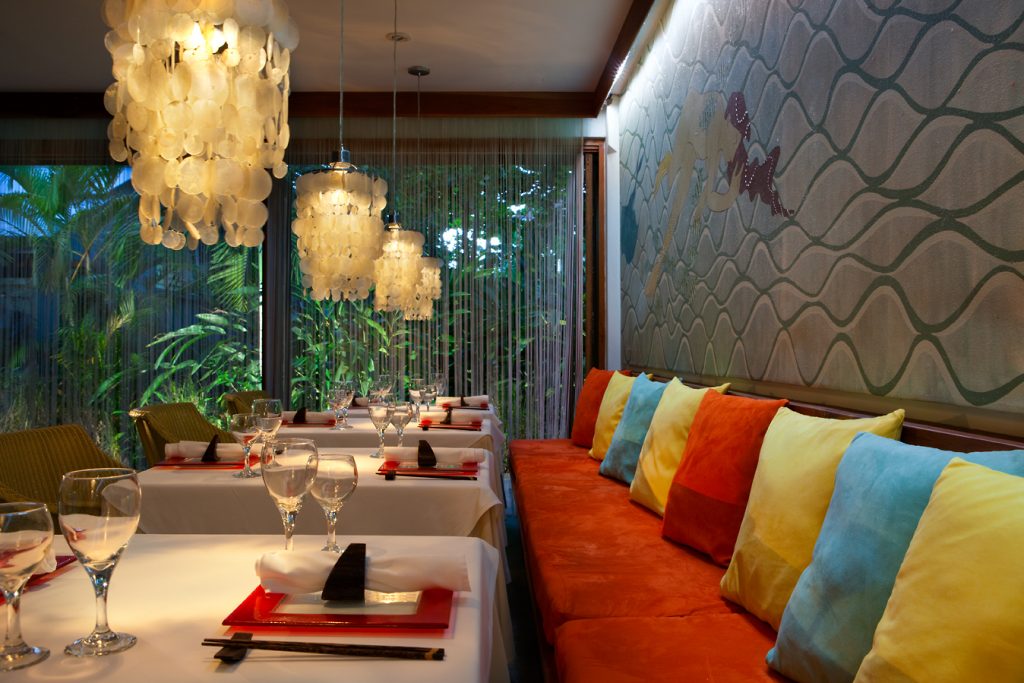 Delight in a five-star dining experience at the Feathers restaurant in Couples Swept Away or try some of the freshest juices and salads at the Seagrape Café. Local seafood and island spices are available in abundance in the restaurants in this resort. Couples Swept Away also offer the private beach dining experience where you can enjoy a candle lit meal with your loved one under the stars with your own personal waiter.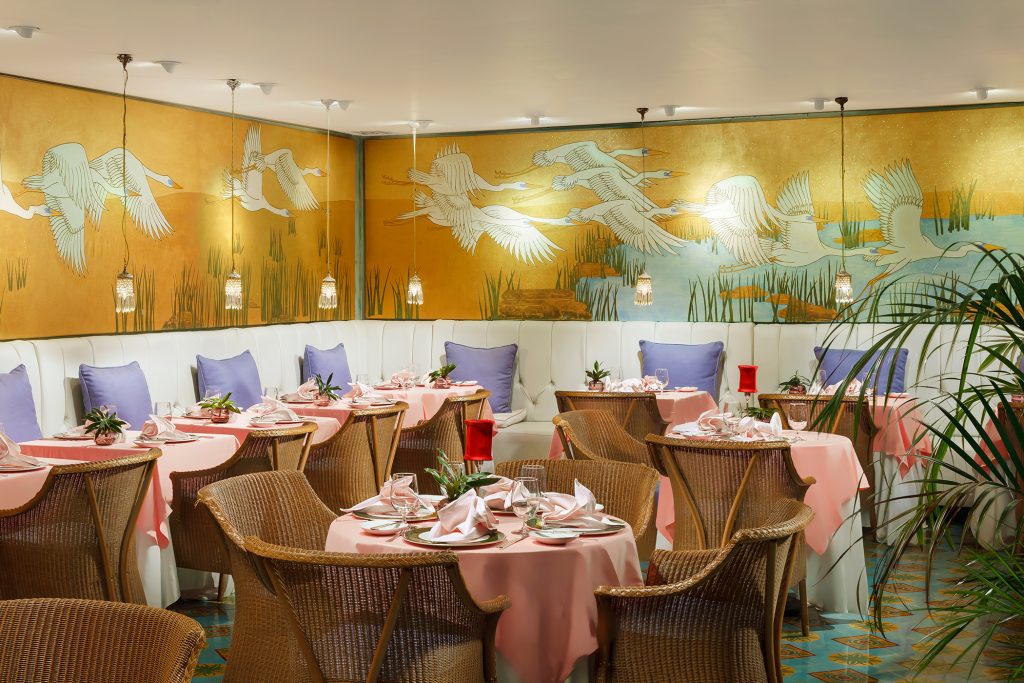 Spa
Couples Negril's Oasis Spa was named among the "Best Caribbean Hotel Spas" by Travel+Leisure. This stylish spa offers plenty of treatments from massages, body wraps and body scrubs.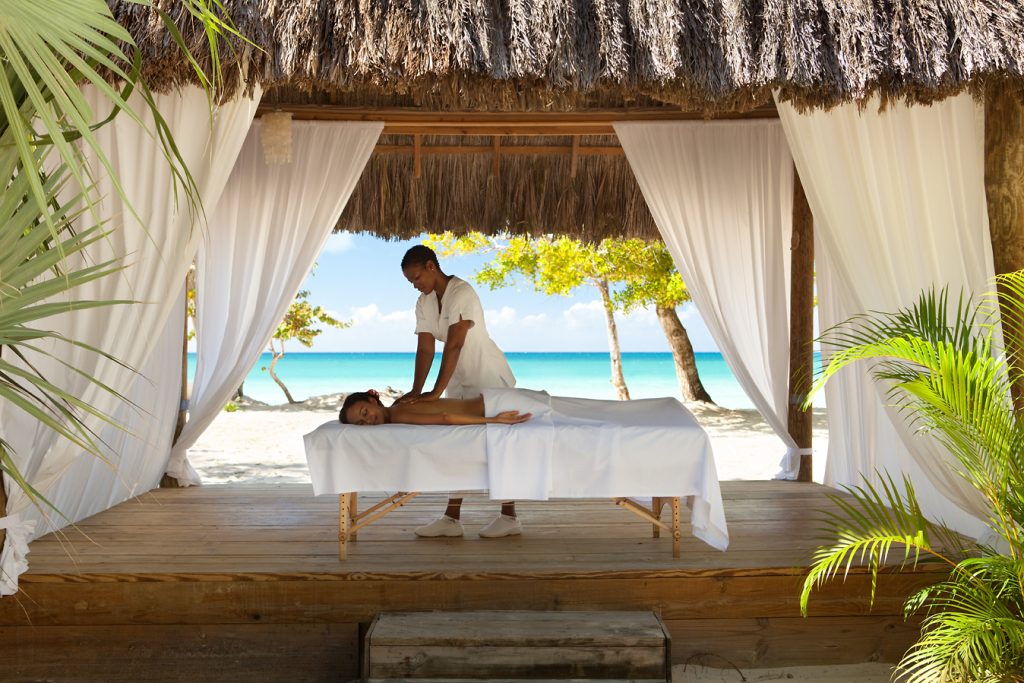 Couples Swept Away Spa offers similar treatments to the Oasis Spa. The indulgent treatment list includes massage therapies, facials and couples' packages.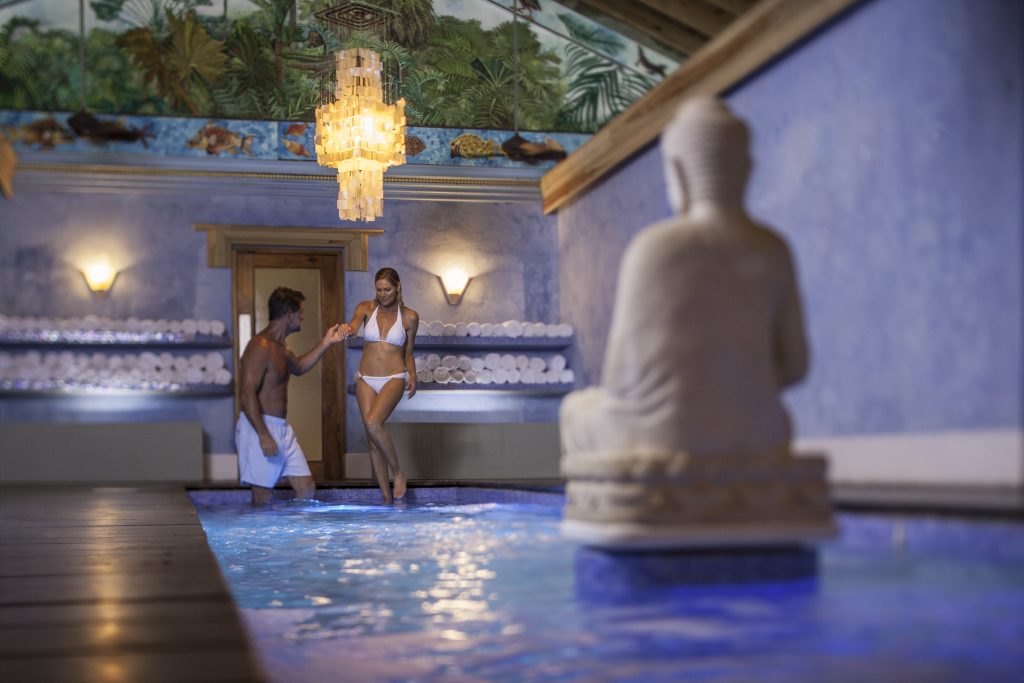 Activities
From scuba diving to sailing, snorkeling to paddle boarding – the water activities on offer at Couples Negril are exceptional! And, if you're not a big fan of the water, why not try out the tennis court, play a round of golf or make the most of the onsite fitness centre?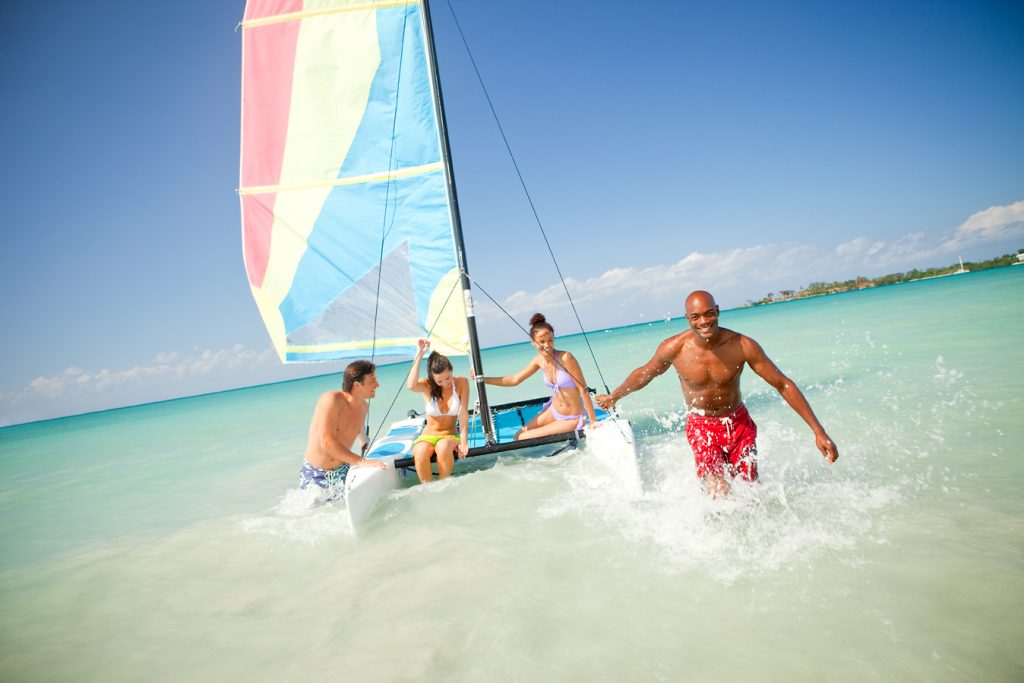 The fitness complex at Couples Swept Away is one of the largest in Jamaica and so of course it boasts plenty of impressive features. With 10 tennis courts, squash and racquetball facilities and a fully equipped fitness centre – it would be difficult to run out of things to do in this resort.
If you want to dip your toes in the waters of the Seven Mile Beach, why not try out sea kayaking, snorkeling, sailing or scuba diving?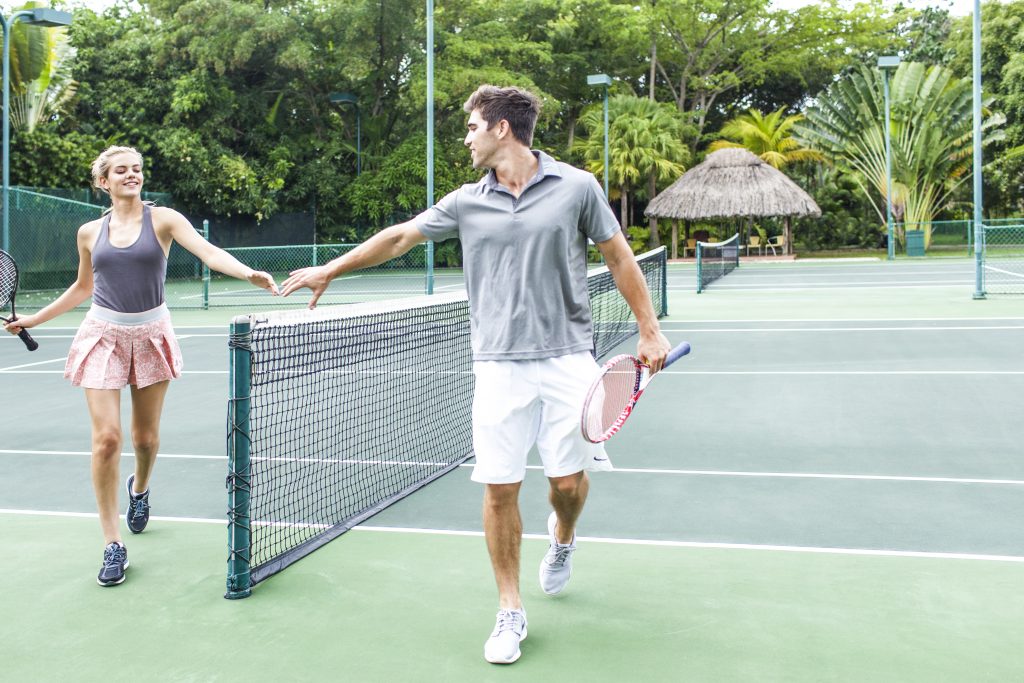 We hope you enjoyed our 'Couples Negril vs Couples Swept Away' blog!
If you have any more questions regarding Couples Negril vs Couples Swept Away or if you're interested in booking your dream Jamaican getaway – get in touch with our team who would be more than happy to help.