Couples Resorts
Close
Book On
Couples-resorts.co.uk
For the Best Price
Free
Excursions
Free Golf
+ Scuba Diving
+
No Fault Cancellation
Roundtrip transfers
from the airport
5 Fun Sports to Try During Your Holiday
Wednesday, May 2, 2018
If you like to keep fit and active day to day, don't slack on your holidays. Release those endorphins by taking advantage of all the sporting activities that Couples Resorts has to offer. Why not try something new? You never know, you might even gain a new hobby! Here is a list of 5 fun sports to try during your holiday.
Tennis
All four Couples Resorts have professionally-graded tennis courts for you to show off your skills. There are also tennis pro's on hand for private lessons to suit any skill level. If you are just looking for something more relaxed and fun, they also host group sessions twice a day, a great way to meet people and work up a bit of a sweat in a fun enjoyable atmosphere. At Couples Negril they even have Round Robin Tournaments and Singles Tournaments, so join in on the fun!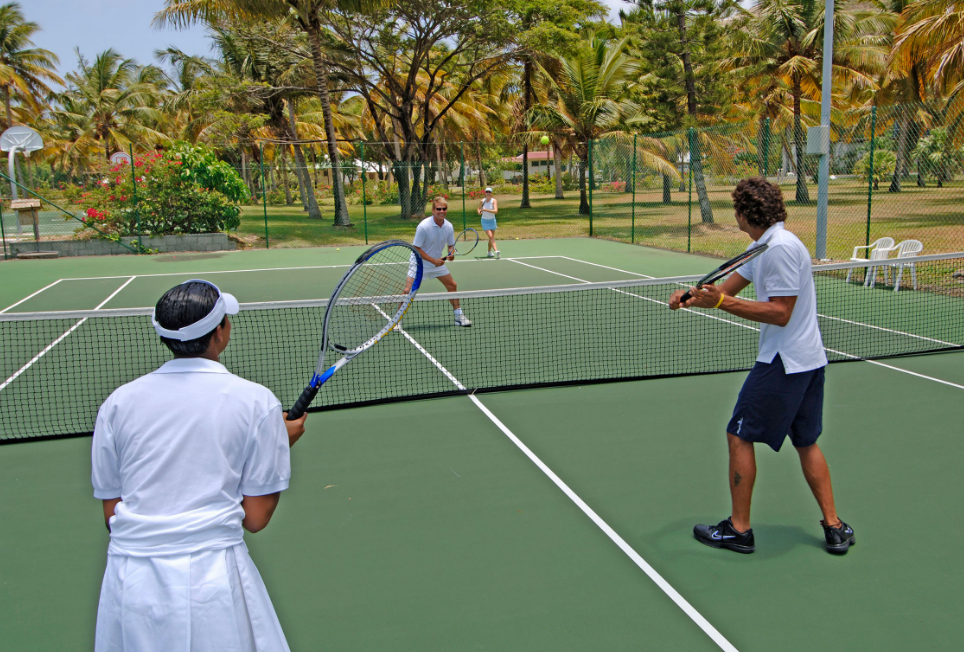 Scuba Diving
You can't visit Jamaica without scuba diving in the clear Caribbean waters. The stunning coral reefs and exotic fish will leave you in awe. Couples Resorts offer scuba diving during the day and at night. During the day, dive among sea turtles and dolphins, while at night, you will be surrounded by moray eels, drum fish and stingrays, all the beautiful sea colours will come alive in the moonlight. Definitely one of the top 5 sports to try during your holiday to Jamaica!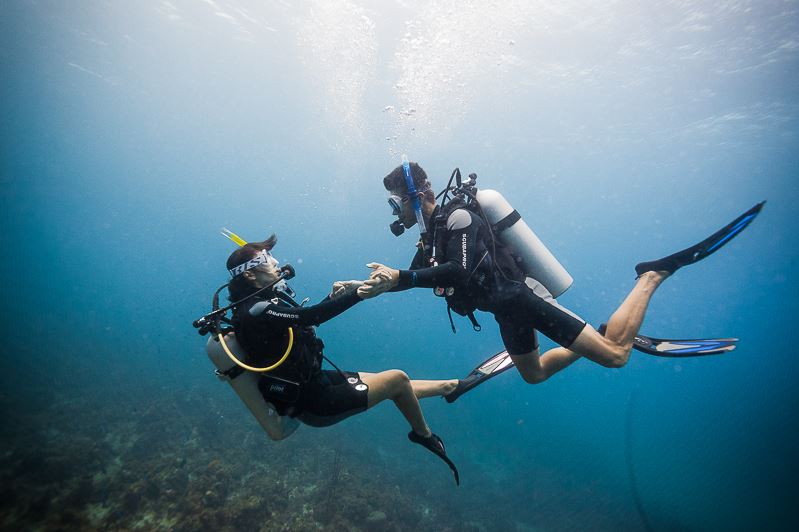 Swimming – 5 fun sports to try during your holiday
Swimming is one of the best activities to do on your holidays, not only does it keep you fit but it also cools you down in the hot weather. At Couples Swept Away there is a lap pool for those who take their swimming seriously and other pools to just enjoy a quick dip; you could even go for a swim in the sea!
Yoga
Relax your mind and body with one of the many yoga classes available daily at Couples Resorts. Increase flexibility and strength while stretching, then relieve stress and anxiety with meditation of the mind. The tailor made classes suit all levels so don't be afraid to give it ago. Pilates and aerobics are also offered if yoga isn't your thing!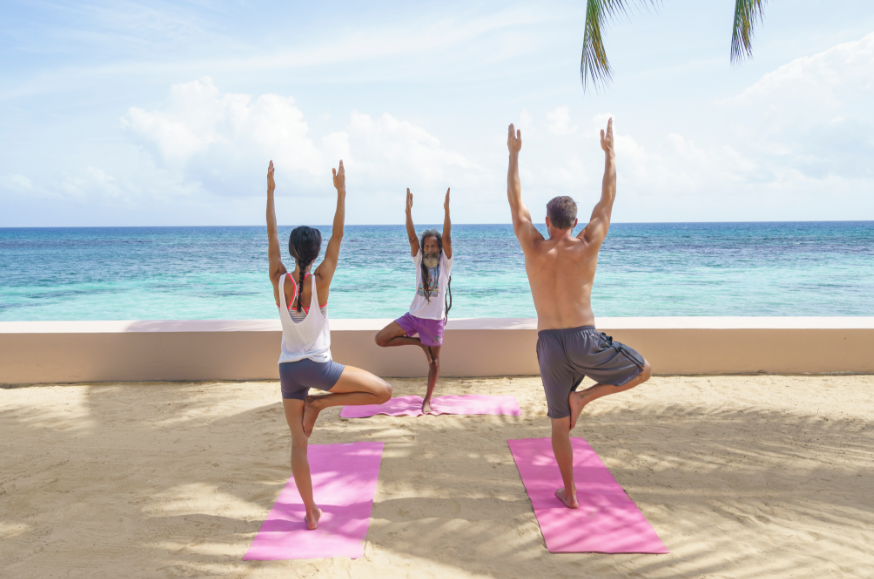 Running
There is no better way to clear your mind than going on a run! But, what makes running so special at Couples Resorts are the stunning views you will be surrounded by. Try the outdoor running track at Couples Swept Away or go for an early morning run alongside the seafront on Seven Mile Beach!
What is your favourite sport to try on holiday? Tweet us @CouplesUK and let us know!