Couples Resorts
Close
Book On
Couples-resorts.co.uk
For the Best Price
Free
Excursions
Free Golf
+ Scuba Diving
+
No Fault Cancellation
Roundtrip transfers
from the airport
Best meditation places at Couples Resorts
Monday, Feb 5, 2018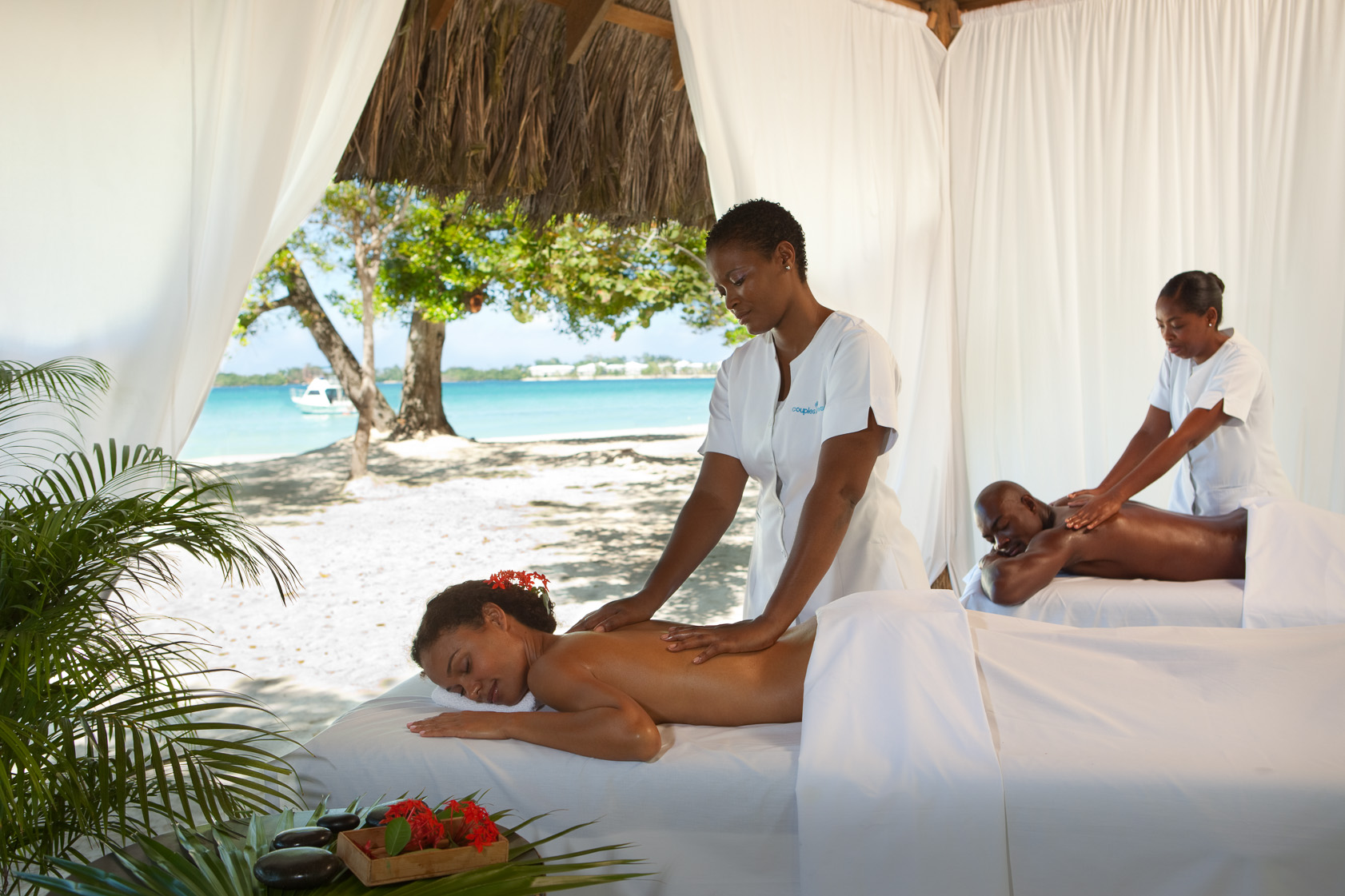 Meditation is a great way to appreciate the moment, maintain good health and a wonderful way to feel more connected to your loved one. With its island vibe, pristine beaches, majestic mountains and world-class spas, Couples Resorts is a special place to meditate. Surrounded by so much beauty you will never fail to absorb the peace, quality and ambience of Jamaica. Here are some of the best meditation places at Couples Resorts.
Spa and Meditation pond at Couples Negril
Visit the Oasis Spa and Meditation pond at Couples Negril for a day of relaxation and meditation. The Oasis Spa fully embraces its idyllic setting.  The spa offers it's exclusive treatments in organic therapy rooms, an open-air thatched hut on the beach, or in the tucked away Tree House.  Enjoy one another's company with a couple's massage, a detoxifying seaweed wrap and more, all the while taking this time to meditate.
Seven Mile Beach  – Meditation places
Savour a fresh juice at the Seagrape Café, bathe under the Caribbean sun and rejuvenate your spirit as you meditate on Seven Mile Beach. The beach is a wonderful place to meditate. It offers direct contact with the energy of Mother Nature, and its gentle yet powerful sensations will remind you of the power of simplicity. The sun, wind, water, and sand aren't complicated and they don't have to try hard to affect change.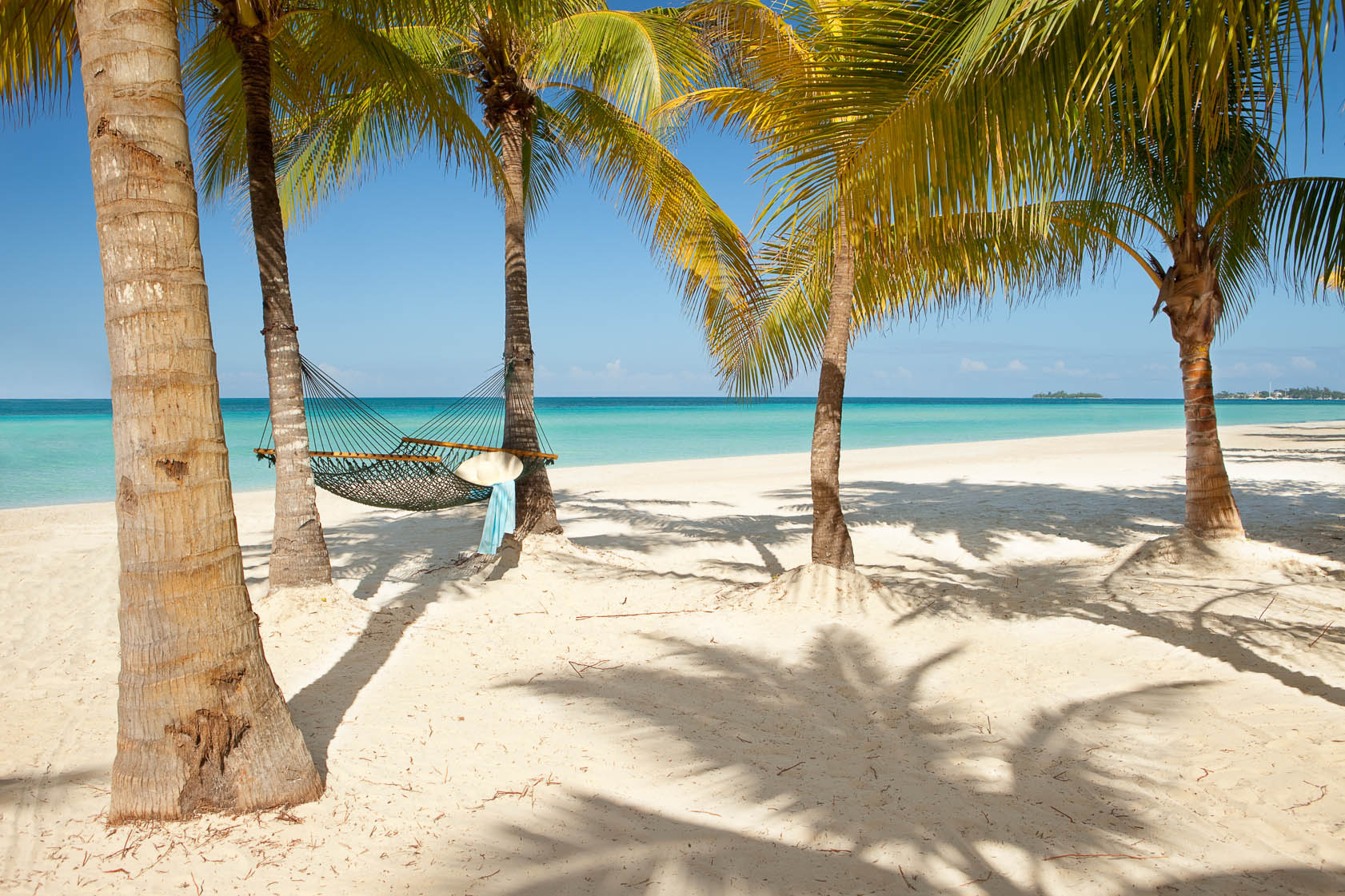 Whether you lay on a hammock surrounded by swaying palm trees, sit in a comfortable upright posture, or simply stand over-looking the ocean, you can gain a state of bliss by taking some time to be present in the moment.
The Oasis Spa at Tower Isle
The Oasis Spa at Tower Isle is certainly one of the best places to meditate at Couples Resorts.  Designed from a Zen point of view, the pure white treatment rooms cluster around an outdoor Buddha plunge pool. This creates a blissful setting for rejuvenation.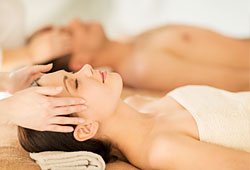 Deep cushion lounge chairs frame the outside to invite its guests to meditate and spend some time soaking in the calm waters before or after a special treatment. You and your loved one will feel reinvigorated, ready to take on the many activities and excursions of Couples Resorts.
 Are you considering a trip to Couples Resorts? Contact a member of our team to find out more about our latest offers.