Couples Resorts
Close
Book On
Couples-resorts.co.uk
For the Best Price
Free
Excursions
Free Golf
+ Scuba Diving
+
No Fault Cancellation
Roundtrip transfers
from the airport
Top Jamaica Tourist Attractions
Friday, Sep 2, 2016
Pack your holiday full of activity with the top Jamaica tourist attractions
As a holiday destination, Jamaica has it all. Beautiful beaches, infectious nightlife and unforgettable tourist attractions. In this blog, we help you get ready for your holiday as we run through the top Jamaica tourist attractions.
Dunns River Falls
One of Jamaica's most famous sights is Dunn's River Falls. Just a stone's throw from Couples Tower Isle and Couples Sans Souci in Ocho Rios, these stunning waterfalls are visited by thousands of tourists every year and offer a relaxing and fun way to spend a day.
Climbing up the giant natural stairs that terrace the waterfalls is an extremely popular tourist activity. When climbing, groups form a hand holding human chain for stability and are assisted by tour guides. The climb normally takes about 90 minutes and there are photo breaks throughout. The site is also famous for being part of a James Bond movie. In 1962, a number of scenes for 'Dr.No', starring Sean Connery, were shot here.
Mystic Mountain Jamaica
Located next door to Dunn's River Falls is Mystic Mountain Jamaica, rated one of the top tourist attractions in Jamaica. Offering something for all ages, it's easy to see why it is so popular.
Hop aboard your cable car at the base of the mountain and travel to the top, all the while fawning over the most beautiful views that Jamaica has to offer. Once you reach the top of the mountain you can then choose a number of different activities to partake in.
If you are a fan of the movie 'Cool Runnings' then you will love Mystic Mountain. Jump inside your bobsled and 'feel the rhythm' as you speed downwards through the lush rainforest. You will definitely want to try this more than once!
For the extremely adventurous there is also the option of getting strapped in and channelling your inner Tarzan as you zip-line from tree-to-tree through the rainforest. This activity is suitable for both young and old and is a fantastic way to create fun and lasting memories during your time in Jamaica.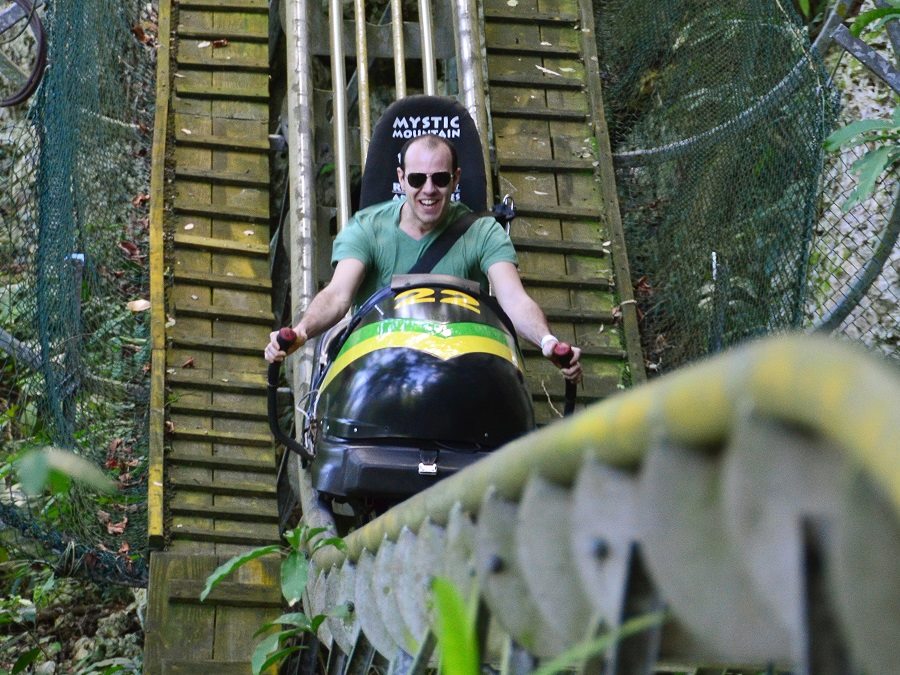 Margaritaville
For the party people among you who would like to let your hair down, a trip to Jimmy Buffett's Margaritaville will be just what the doctor ordered! Located in Montego Bay, Negril and Ocho Rios, Margaritaville offers good food, tasty drinks and music that will get you moving – the perfect combination for a day in the sun! Located beach side,
Margaritaville also boasts impressive water slides – perfect for releasing your inner child.
Rick's Café
Another famous watering hole of Jamaica is the much-loved Rick's Café which is located on the West End Cliffs, close to both Couples Negril and Couples Swept Away. If you are on the hunt for somewhere to take in the jaw-dropping Jamaican sunsets then this is the spot for you.
Its premier location on the naturally formed cliffs has become a gathering spot for tourists and locals who flock to watch the sun go down every evening. Pop along for some drinks and food and experience the ultimate laid-back dining experience.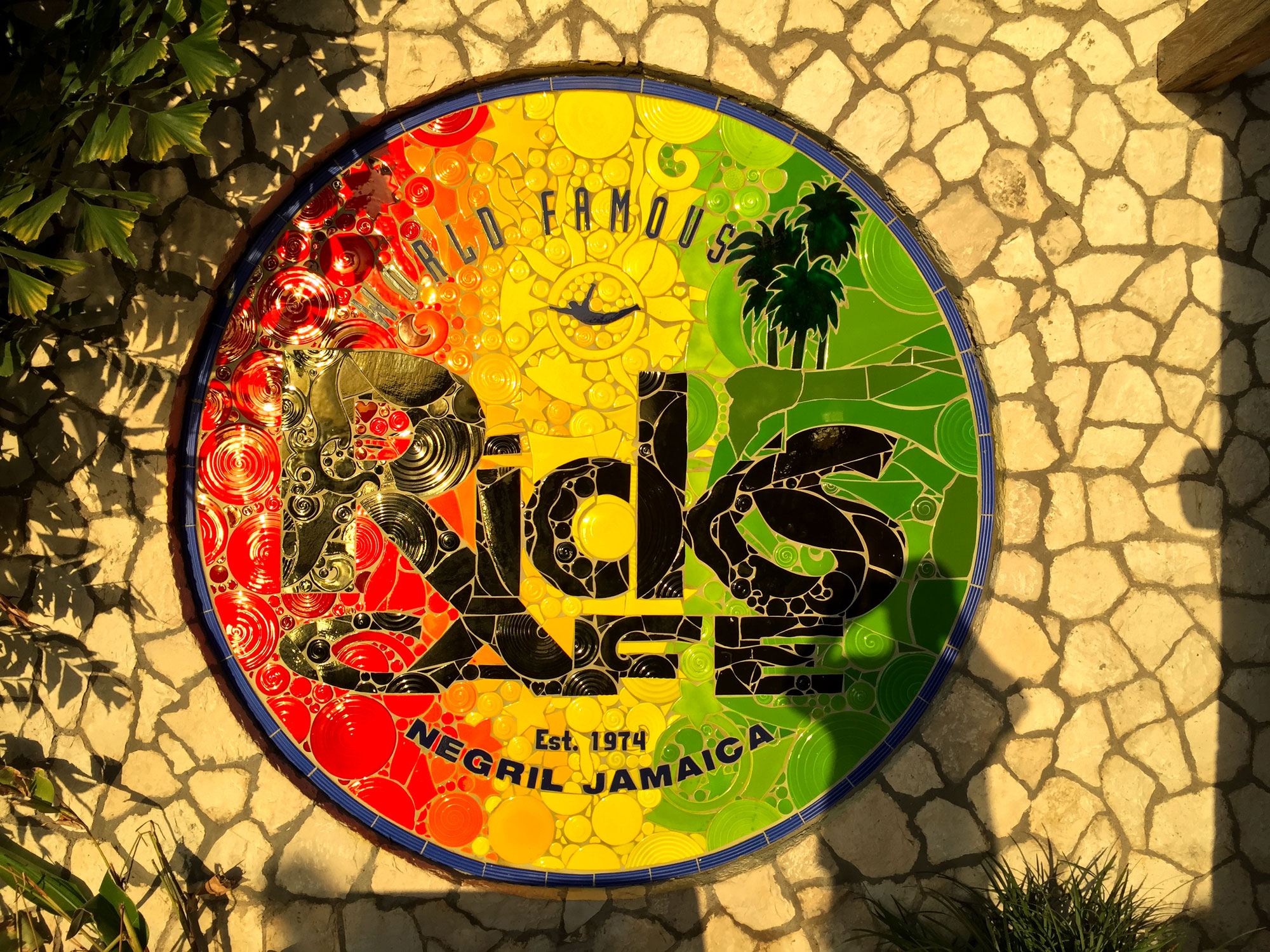 Negril Hills Golf Club
Looking for a more relaxing activity? Look no further than Negril Hills Golf Club. Located just a short distance from Negril's beachfront, most holes offer unrivalled views of white sands and crystal clear waters.
Although the course is challenging, it is suitable for golfers of any skill level and private golf lessons are available. Designed by Robert Simmons, the 6,333 yard-long, par-72 course features elevated tees and Bahamian grass greens, picturesque water hazards and gently undulating fairways for an outstanding Caribbean golf experience.
What's included at Couples Resorts?
Activity

Couples Tower Isle

Couples Sans Souci

Couples Negril

Couples Swept Away

Golf – includes green fees & transfers)

 

√

 

√

 

√

 

√

Dunns River Falls

√

√

 

 

Margaritaville

√

√

√

√

Ricks Café

 

 

√

√
Fancy experiencing some of the top Jamaica tourist attractions for yourself? Take a look at our special offers and start your Couples Resorts story.