Couples Resorts
Close
Book On
Couples-resorts.co.uk
For the Best Price
Free
Excursions
Free Golf
+ Scuba Diving
+
No Fault Cancellation
Roundtrip transfers
from the airport
Our favourite healthy Jamaican meals
Wednesday, Apr 11, 2018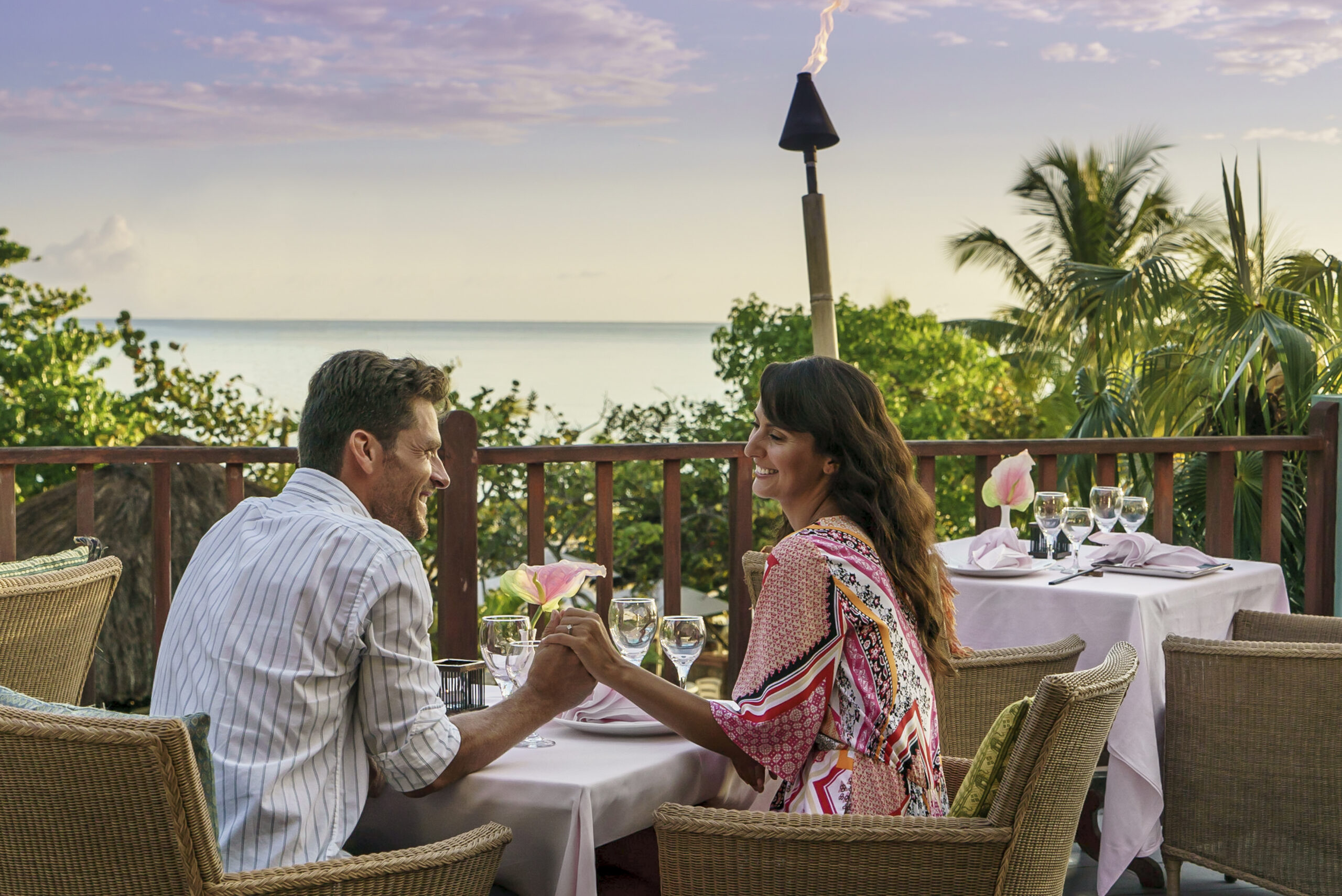 Today it is possible to associate healthy eating with your holidays and at Couples Resorts, Jamaica, these two things come hand in hand. In Jamaica, we are lucky to have some delicious, healthy produce, which our outstanding chefs work their magic on. Whether you are enjoying a plate of spicy jerked meat, the freshest fish steak, or one of Jamaica's alluring vegetarian options, you will be eating something as good for your health as it is for your taste buds. Here are some of our favourite healthy Jamaican meals.
Grilled catch of the day (fish)
Fish contains lots of healthy oils and nutrients so it's a great choice if you are wanting to eat healthily. Jamaica employs a wide array of fish and seafood that is guaranteed to impress. One traditional fish served on the Island, is "Jack," a large fish also known a yellowtail. This is often the catch of the day.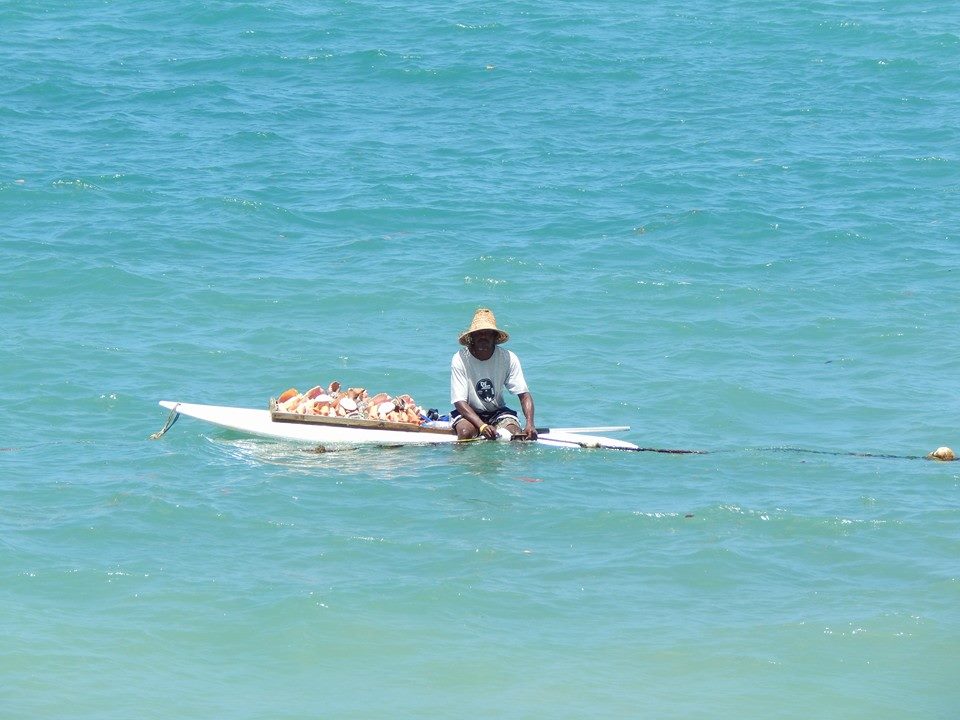 Choosing the grilled fish option on the menu means you will enjoy a meal that is low in fat, low in calories and high in protein. This dish is usually served with the local Coconut Run-Down Sauce, the chef's selection of market vegetables and Herb Rice Pilaf.
Char-grilled vegetables on olive focaccia
If you are a vegetation and would like something other than the usual veggie burger, this meal is for you! Enjoy slow-cooked- grilled succulent vegetables on freshly baked olive focaccia (flatbread) topped with some goats cheese, pesto oil and cracked black pepper. This is not only one of our favourite healthy Jamaican meals, but it is good for your waistline too!
Jerk chicken – healthy Jamaican meals
Jerked meat, especially lean chicken, is a good choice for health-conscious couples. "Jerking," involves preparing a mixture of spices and slowly cooking the meat over a charcoal grill.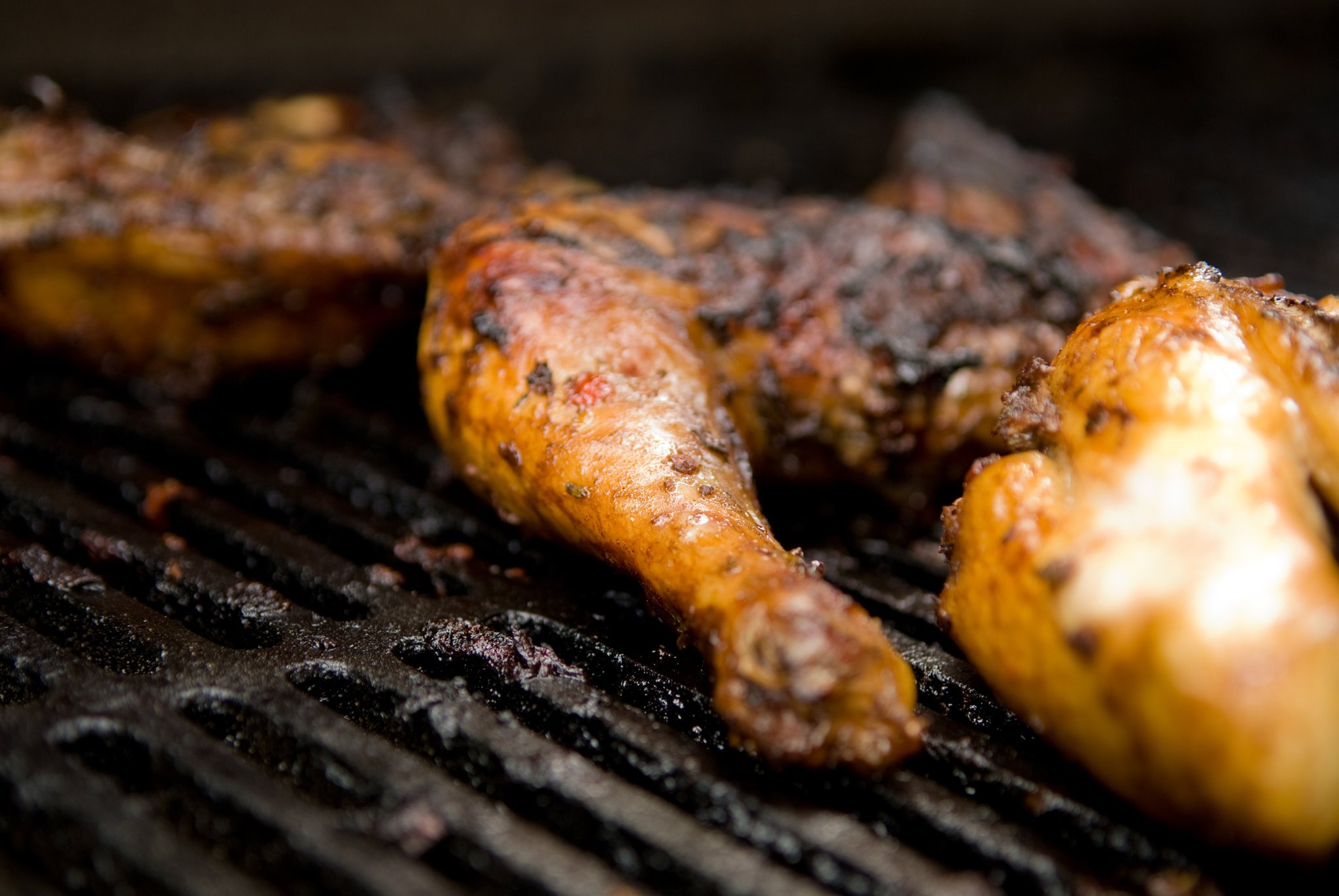 This traditional Jamaican dish is full of flavour without the calories. Have this with corn-on-the-cob for a scrumptious guilt-free meal!
Jamaican sushi
Jamaican cooking has been inspired by international cuisine, including Japanese food. Try Jamaican Sushi! This includes smoked Marlin, Ackee, Cream Cheese, Peppers, Cucumbers. If won't be long before you order seconds.
We hope you enjoyed our favourite healthy Jamaican meals. If you considering a trip to Couples Resorts,  contact a member of our team to find out more about our latest offers.