Couples Resorts
Close
Book On
Couples-resorts.co.uk
For the Best Price
Free
Excursions
Free Golf
+ Scuba Diving
+
No Fault Cancellation
Roundtrip transfers
from the airport
Most Romantic Restaurants in Jamaica
Monday, Nov 11, 2019
Known for its long white sand beaches, clear waters and epically delicious cuisine; Jamaica boasts everything a loving couple's heart desires – including enchanting restaurants simply made for a romantic escape with your other half. So, whether you're looking to dine under the stars or surrounded by the ocean, here are the most romantic restaurants in Jamaica.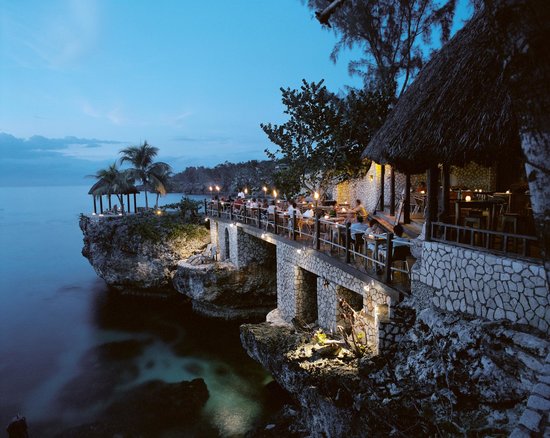 Perched against volcanic cliffs, jutting above the waters of the 'Pristine Cove' in Negril is Rockhouse Restaurant.
This breath-taking open-air restaurant is said to be one of Jamaica's most renowned restaurants and serves a modern interpretation of Caribbean cuisine.
Indulge in their speciality: Old Time Synting under the stars with your loved one by your side for a simply magical experience.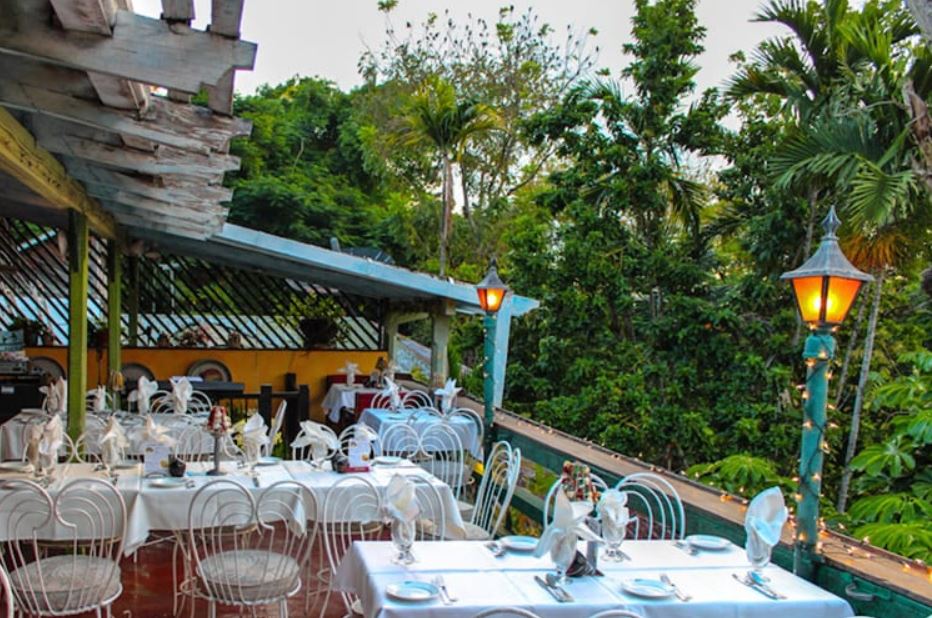 Established in 1984, Evita's is a favourite amongst visitors and locals alike.
Located in Ocho Rios, this charming restaurant is situated inside an authentic 1860's gingerbread house and serves gourmet Italian cuisine with a Jamaican influence.
Take a seat on the veranda and take in the stunning views of your lush surroundings for an experience you'll never forget.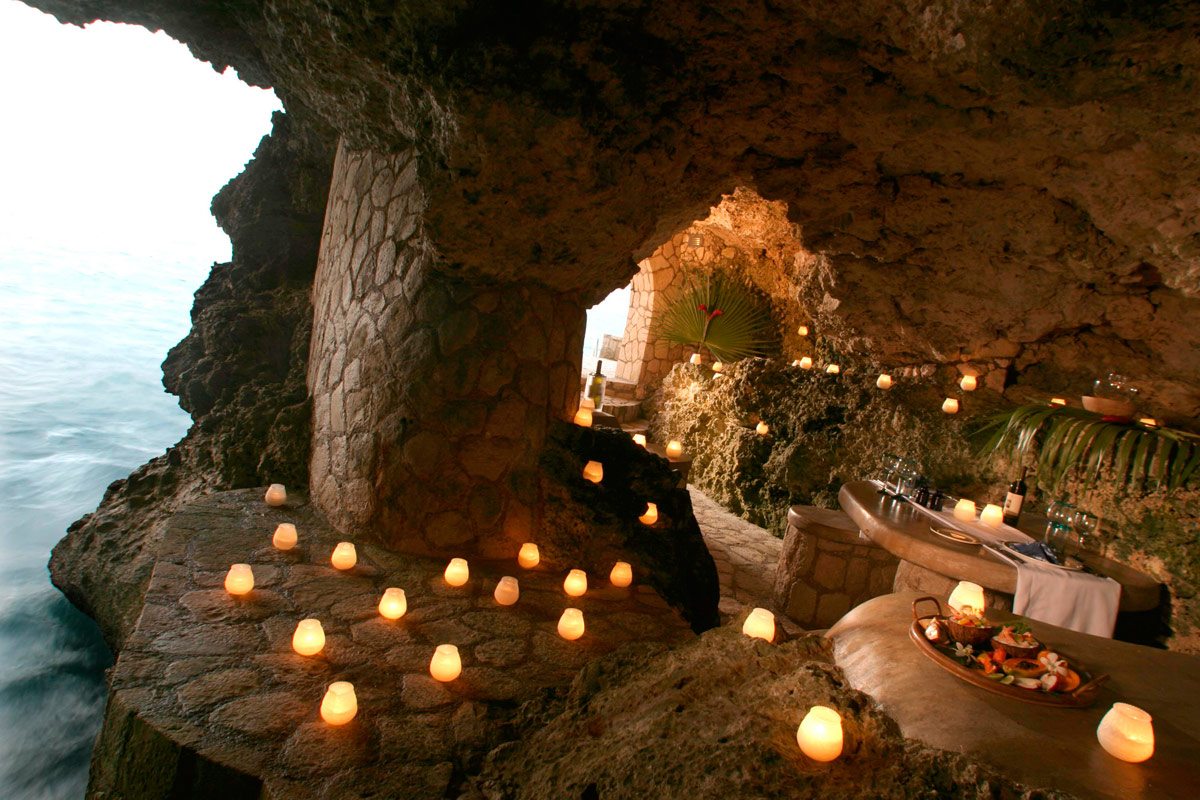 A list of the most romantic restaurants in Jamaica wouldn't be complete without mentioning The Caves.
Situated in The Caves Hotel in Negril, this one-of-a-kind restaurant provides diners with the opportunity to have dinner inside a limestone cave surrounded by candles, flower petals and of course, the ocean.
With there being only two intimate dining areas available, it's important to reserve in advance!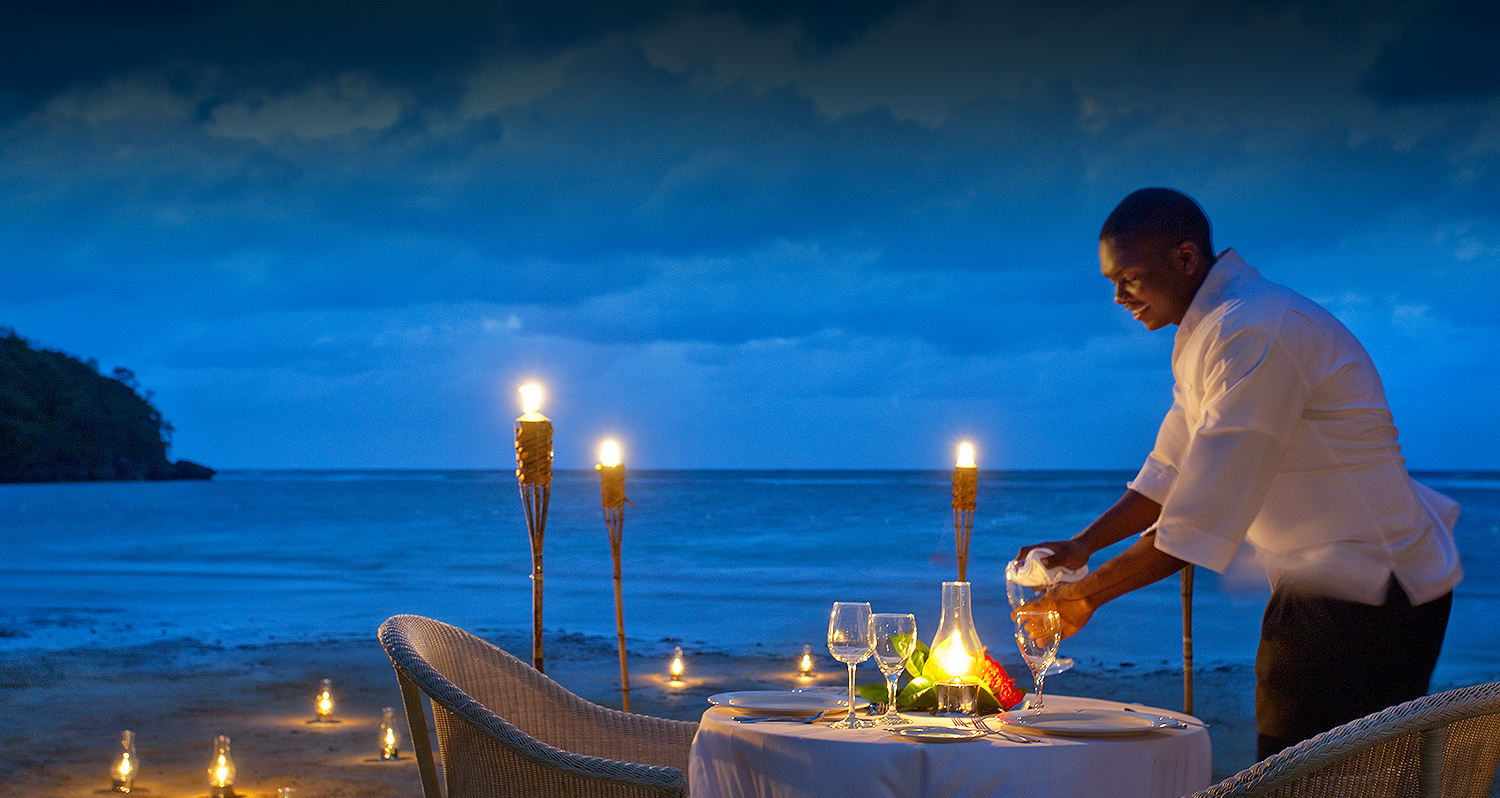 For the ultimate in romantic dining experiences, allow us to create an unforgettable private candle-lit meal for you under the stars, complete with wine and three delectable courses of island-inspired cuisine.
Reservations can be made in advance, either online, through the Romance Concierge, or upon arrival at the Guest Services desk.
So, there you have it – the most romantic restaurants in Jamaica!
If you're looking to organise a magical getaway to Jamaica with your other half, be sure to get in contact with us for more information.