Couples Resorts
Close
Book On
Couples-resorts.co.uk
For the Best Price
Free
Excursions
Free Golf
+ Scuba Diving
+
No Fault Cancellation
Roundtrip transfers
from the airport
Montego Bay Airport Tips
Saturday, Aug 19, 2017
Take the stress out of travelling with our Montego Bay airport tips
Although there are two international airports in Jamaica, Montego Bay airport is by far the busiest, welcoming over three million passengers per year.  UK and Irish travellers have been able to avail of direct flights to Montego Bay for many years from Birmingham, Gatwick and Manchester. There are also now flights available on selected dates from Glasgow and Stansted direct to Montego Bay.  Long haul travelling can be stressful, so to help you on your journey, here are our tip Montego bay airport tips.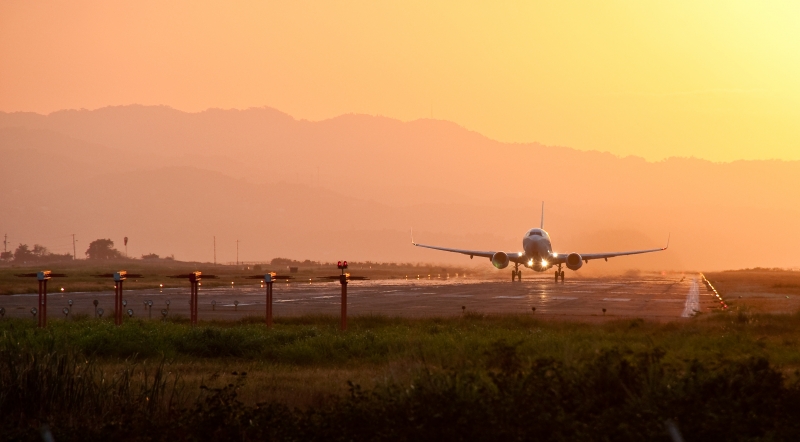 Immigration
Because Montego Bay airport is so busy, travellers landing there can expect queues, which are sometimes very long, at immigration. During your flight, you will be given an immigration form by a member of your cabin crew. Be sure to fill this out during your flight (have a pen with you) as having done so before you reach the immigration area will allow you to jump in line straight away.
Customer service agents will be on hand to help you with any queries you have and to ensure that you get through the immigration process as quickly as possible.
VIP lounge
For travellers who want a VIP airport experience, there is 'Club Mobay' – a luxurious arrival service and departure lounge. Availing of this experience will cost you about $30 per person, per visit – once for arrival and once for departure. Booking in advance with your tour operator or hotel can sometimes mean that you will avail of a better deal.
So, is it worth it? Absolutely. Upon arrival you will be whisked to a separate queue in immigration, meaning you can cut out a lot of the waiting around. Once through, you will be escorted to the Club Mobay lounge where you can kick back and relax in the relaxing surroundings with complimentary food and drinks.
Want to freshen up after your long flight? No problem. Club Mobay boasts shower and spa facilities to help you do so. There are also separate lounges – a quiet one for adults only and a fun-filled one for families. Complimentary Wi- Fi is available throughout the lounge.
Shuttle services
Most resorts in Jamaica, including Couples Resorts, offer a free shuttle service from the Montego Bay Airport for their guests and an airport lounge for guests to wait in. When you book with Couples Resorts you can look forward to kicking back in the exclusive airport lounge with a drink while you wait for your driver who will take you to your chosen resort.
If your resort or hotel doesn't have this option, then check out one of the many private shuttle services on offer. Just be sure to shop around to get the best deal. Booking in advance is also advised. Whether you are visiting Ocho Rios, Negril or Kingston, there will be a shuttle to cater to your needs.
Waiting on a transfer in Montego Bay airport? Look right when you walk out of Arrivals and you will see the Groovey Grouper bar – the perfect place for a cold beer while you wait.
Do you have a tip for Montego Bay airport that you would like to share? Tweet us @Couplesuk and let us know!