Couples Resorts
Close
Book On
Couples-resorts.co.uk
For the Best Price
Free
Excursions
Free Golf
+ Scuba Diving
+
No Fault Cancellation
Roundtrip transfers
from the airport
Best Swim-Up Bars in Jamaica
Saturday, Jan 26, 2019
One of the greatest things about an all-inclusive holiday is the swim-up bar. Jamaica's year-round tropical climate makes it a perfect location for such a place. Jump into the water with a cocktail, your favourite soft drink, or a tropical fruit juice for the ultimate holiday experience. A swim-up bar is one of those things that you just can't get at home. Here are a couple of our favourites:
Couples Tower Isle – Ocho Rios, Jamaica
At the swim-up bar in Couples Resorts Tower Isle, you will feel like royalty. You will never have the inconvenience of getting out of the pool when in need of refreshment and the bar staff make a point to remember your usual order.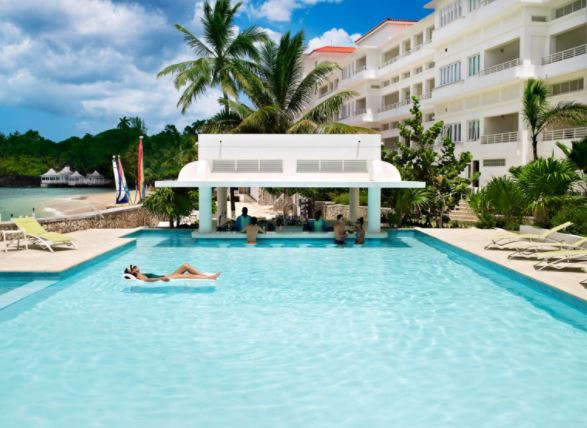 The stunning pool, featuring sleek lines and crisp white details, is a hot spot for couples on holidays. Located on the south edge of the resort, this swim-up bar provides a gorgeous view of the hotels lush private island. Guests can sip on a piña colada in the revitalising water as they look out onto the island's magnificent beach. Cool down, enjoy the music, and take part in the many fun games organised by the staff. This is a swim-up bar that should not be missed!
Couples Swept Away – Negril, Jamaica – Best swim-up bars in Jamaica
Have a beer with your loved one and spend the afternoon in the pool at Couples Swept Away, Negril and you will feel as if you are in paradise. This resort is also known for having one of the best swim-up bars in Jamaica. The full-service bar allows couples to grab a signature cocktail or other drink without ever getting out of the pool, and is located right next to the resort snack bar serving traditional Jerk and Jamaican patties.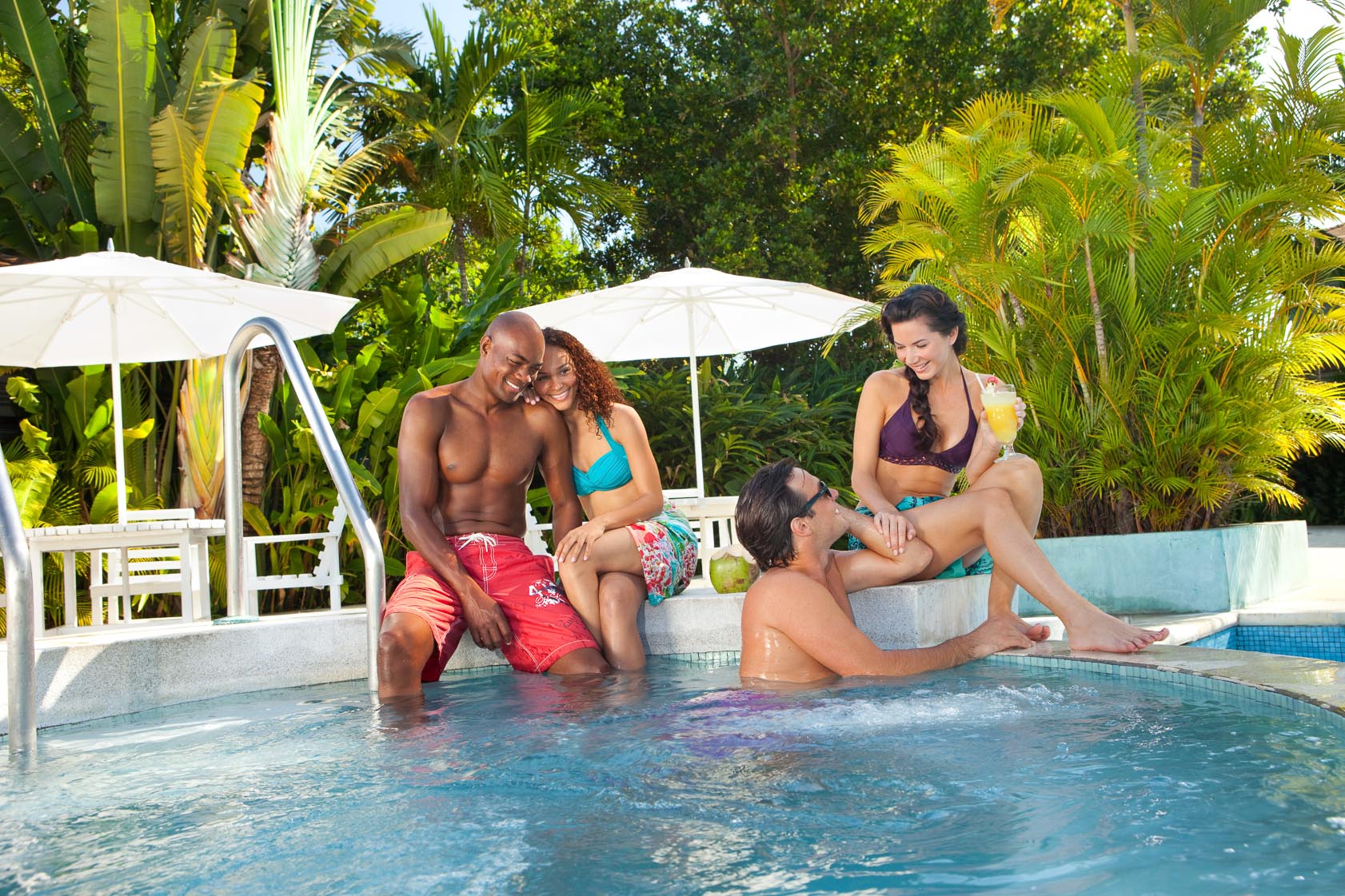 The swim up bar at Couples Swept Away is popular because of its laid-back charm which is perfect for socialising with other couples. Enjoy the fabulous holiday atmosphere, and bask in the Jamaican sunshine, whilst making the most of the pool side refreshments on offer.
Thinking of visiting Jamaica? Tweet us @CouplesUK for more information