Couples Resorts
Close
Book On
Couples-resorts.co.uk
For the Best Price
Free
Excursions
Free Golf
+ Scuba Diving
+
No Fault Cancellation
Roundtrip transfers
from the airport
Beaches in Jamaica
Friday, Oct 7, 2016
What to expect from the beaches in Jamaica
Those clean white sands that you see in brochures and on websites? You will be happy to hear that the beaches in Jamaica look exactly like that in person too. Perfect for lazy days spent sunbathing or active days playing volleyball; Jamaican beaches are ideal for making lasting holiday memories. In this blog we tell you what to expect from the beaches in Jamaica…
Seven Mile Beach Jamaica
Unsurprisingly, Jamaica is home to what has been consistently voted as one of the world's best beaches – Seven Mile Beach in Negril. Don't let the name fool you though, the beach is actually just a little more than four miles in length, with its name said to originate from a local myth.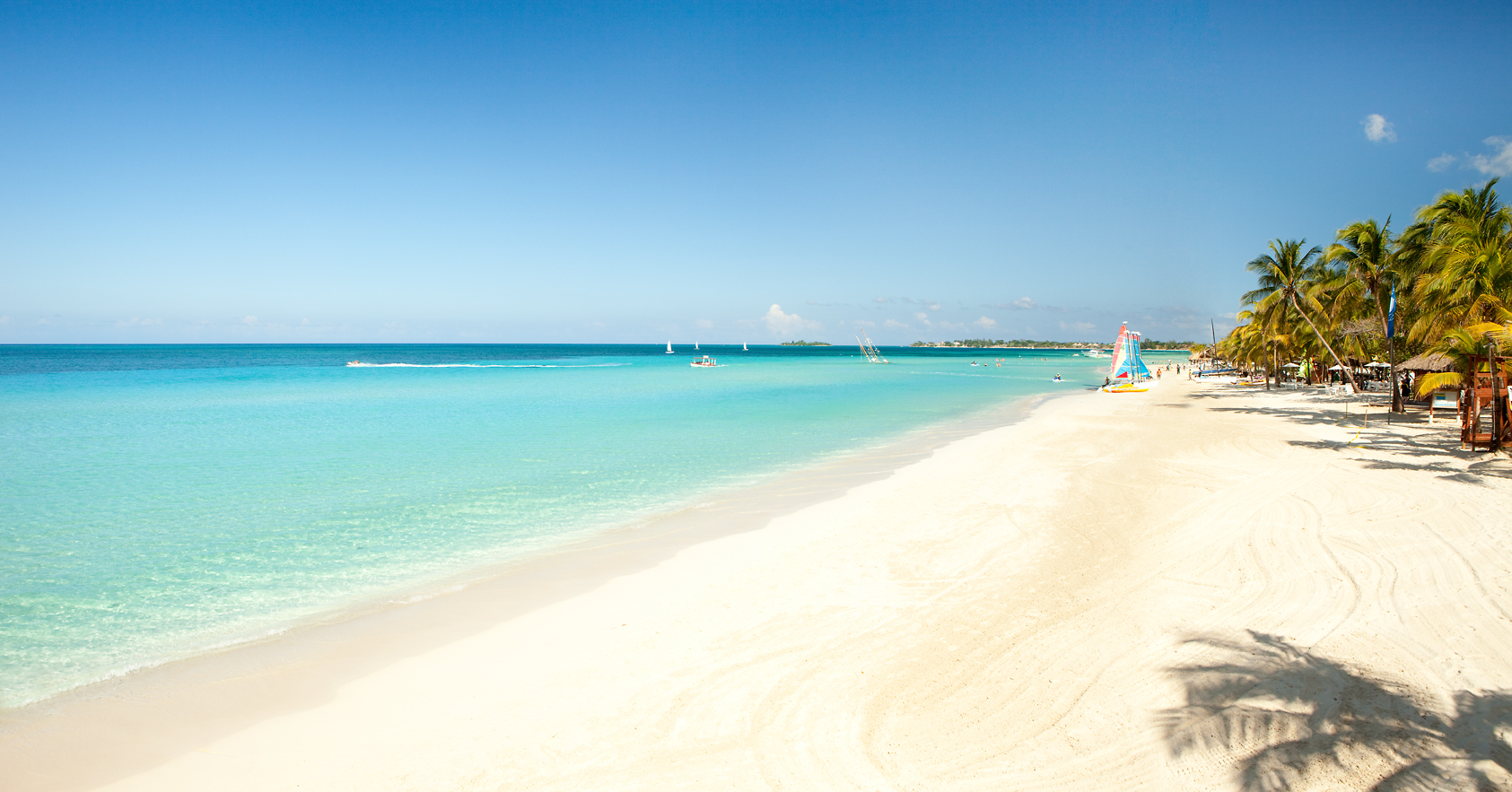 This beach lover's paradise is flanked by azure waters and home to warm sands and swaying palm trees. Home to Couples Swept Away, this stretch of beach is as Jamaican as they come. It really is a fantastic place to immerse yourself in Jamaican culture by meeting local people and hearing their wonderful stories.
Mingle with the locals
Travel south along the beach and the hotels and resorts will start to disappear and you will begin to see more local vendors and shops. Walking along these warm white sands is the perfect way to experience local culture and meet the local people. You will love listening to the sweet tunes from local musicians as they entertain holiday makers. Fitness fanatics will also find that it is the ideal track for early morning runs.
Au Natural Beaches
At Couples Resorts we also offer two types of beaches. One of which is an au natural beach or nudist beach. If you forget to pack your swimwear then it's 'no worries mon! Pay a visit to Couples Tower Isle where the au natural beach is located on a private island in the middle of the sea. You can't get more discreet than that!
Have you been to Jamaica? What did you think of the beaches? Tweet us @CouplesUK and let us know!