Couples Resorts
Close
Book On
Couples-resorts.co.uk
For the Best Price
Free
Excursions
Free Golf
+ Scuba Diving
+
No Fault Cancellation
Roundtrip transfers
from the airport
Top 5 Famous Landmarks in Jamaica
Friday, Jan 11, 2019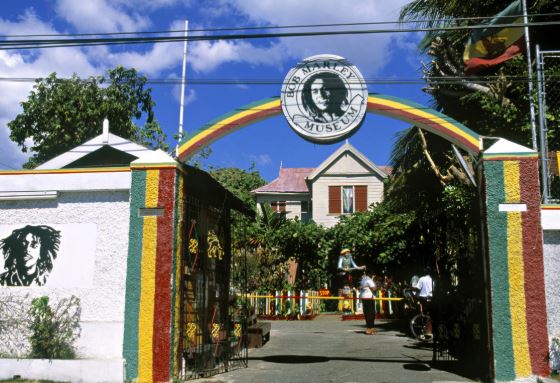 There is more to Jamaica than its tropical weather, white sandy beaches, crystal clear waters and delicious food. An island like Jamaica, with a rich natural and social history, inevitably has many captivating sites to explore too. Here is a list of our Top 5 Famous Landmarks in Jamaica that should definitely be on your Caribbean bucket list!
Bob Marley Museum
Discover a part of Jamaica's history and music culture with a visit to the Bob Marley Museum. Cultural icon and reggae star Bob Marley is arguably the most famous Jamaican there has ever been.  So much so, his home was transformed into a museum dedicated to him and his work.
Whether you are a fan of Marley's music or not, a visit to this site is a must! The guided tours will take you through the life and history of Marley. There's plenty of treasures to explore!
Devon House
Devon House is an irreplaceable landmark. On an island filled with historic plantation houses once owned by white slave owners, Devon House was built by Jamaica's first black millionaire, George Stiebel. This Mansion is an exquisite blend of the Caribbean and Georgian architecture, furnished with a well-curated collection of Jamaican, English and French antique pieces.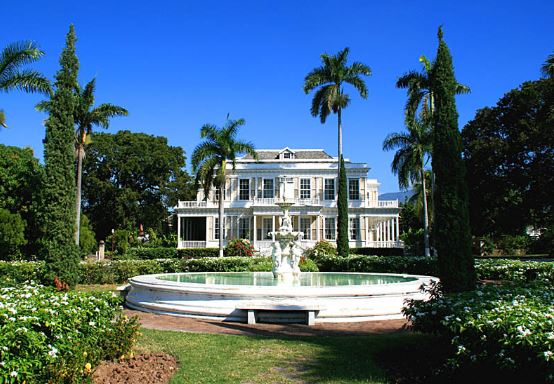 Stiebel's legacy is celebrated with the beautifully maintained Devon House, which was declared a national monument in 1990 by the Jamaica National Heritage Trust. One of Jamaica's most visited landmarks, this is one site you don't want to skip over!
National Museum of Jamaica
If you are a history enthusiast, then the National Museum is a famous landmark in Jamaica you cannot miss during your holiday! It highlights the countries rich history and can teach guests a lot about Jamaica's colourful past. From exhibitions on Rastafarians, to the role Jamaica played as part of the British Commonwealth during the World Wars, Jamaica is tied into international politics and culture more than you may realise. Grab a pass and wander the halls of Jamaica's history—you won't regret it.
Hope Botanical Gardens
The Hope Botanical Gardens, also known as the Royal Botanical Gardens is a stunning Jamaican landmark. These gardens occupy 200 acres of land in the Ligunaea Plains of urban St Andrew. The gardens were established in 1873 on a section of land from the estate of Major Richard Hope. He was one of the original English colonisers who arrived with the invading force of Penn and Venables. Today the gardens are the largest public green space in the Kingston metropolitan region.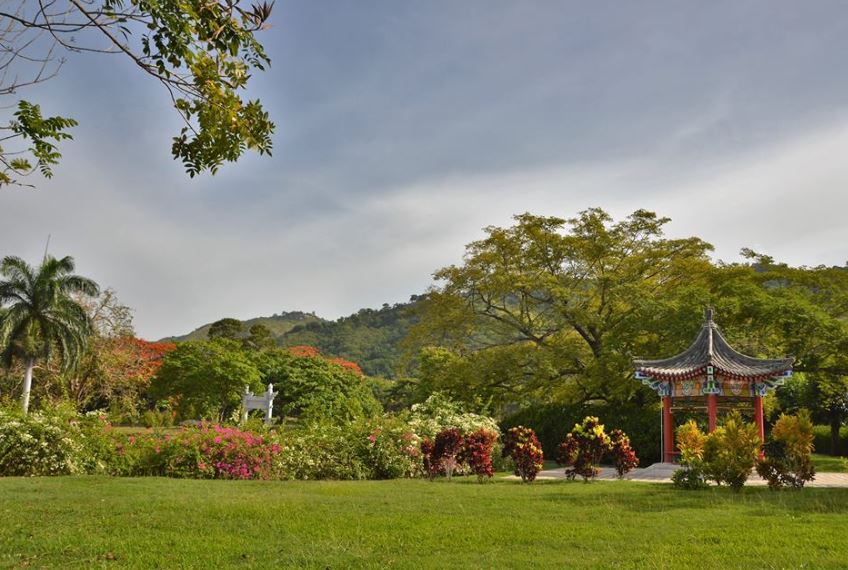 There are many rare and exotic species of plants and trees at Hope Botanical Gardens, including the Hibiscus elatus (blue mahoe), the national tree of Jamaica. The Blue Mahoe is a magnificent spreading tree with flowers. It opens in primrose colour in the morning and changes to orange and deep red as the day advances.
Appleton Estate – Top 5 famous landmarks in Jamaica
A trip to Jamaica is not complete without visiting the oldest and most famous of all of Jamaica's sugar-cane estates, Appleton Estate Rum Distillery. Since 1749, Appleton Estate has been Jamaica's premier fine rum producer. Today, over 20 varieties of rum are produced on site and sold worldwide. With an in-depth tour, you can explore this beautiful south coast landmark where some of the world's finest rums are made!
We hope you enjoyed our blog on the 'Top 5 Famous Landmarks in Jamaica'. If you have visited Couples Resorts and have something to add to the list, make sure to Tweet us @couplesuk and let us know!