Couples Resorts
Close
Book On
Couples-resorts.co.uk
For the Best Price
Free
Excursions
Free Golf
+ Scuba Diving
+
No Fault Cancellation
Roundtrip transfers
from the airport
Food in Jamaica
Friday, Apr 29, 2016
What you can expect from the food in Jamaica…
If you are somewhat of a 'foodie' then you are going to love all of the new culinary experiences that await you on this island. Caribbean cooking is one of a kind and involves a mixture of techniques, a lot of spices and a great deal of flavours. As for the food in Jamaica, it is colourful, exciting and extremely memorable. Here's what to expect when dining during your trip…
Fresh Fruit and Vegetables
When you visit Jamaica you can look forward to tasting some of the freshest produce that has ever crossed your lips! Jamaica has some of the best farm land in the Caribbean, and, because of the climate, can grow a wide variety of excellent fruit and vegetables. Our top tip – visit the Veggie Bar at Couples Swept Away or Couples Tower Isle and try some 'plantain chips', your taste buds will thank you for it!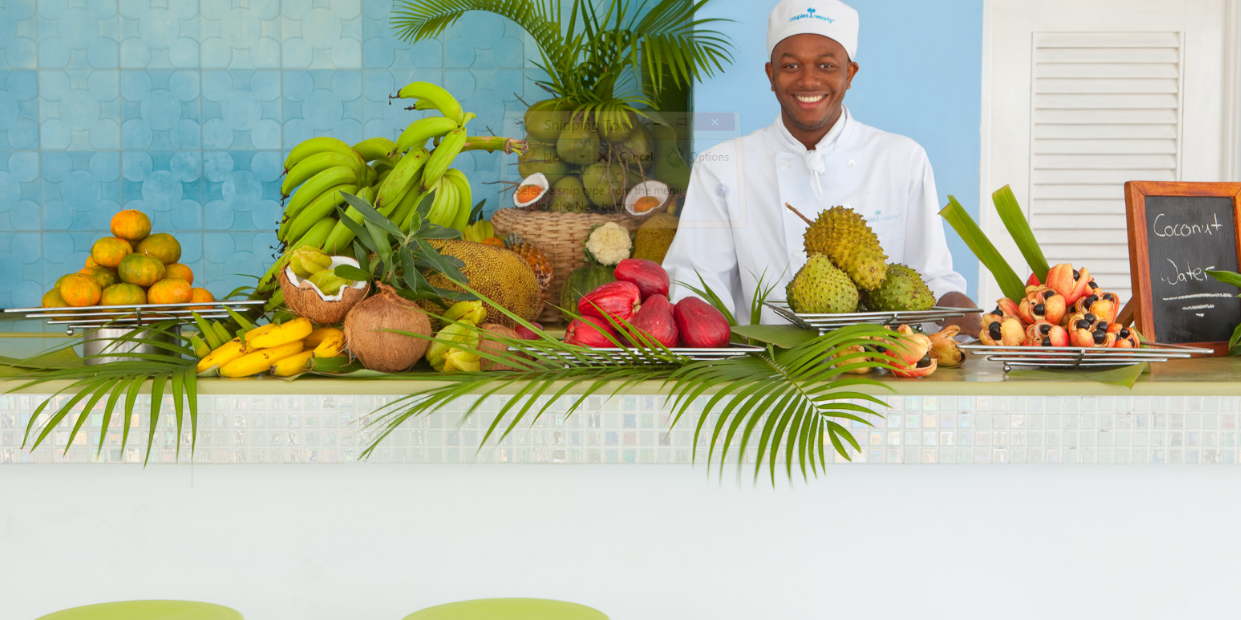 Our very own vegetarian fruit bar, why not kick back on a lounger on our beach and a cold beverage straight out of our fresh coconuts.
Seafood – Food in Jamaica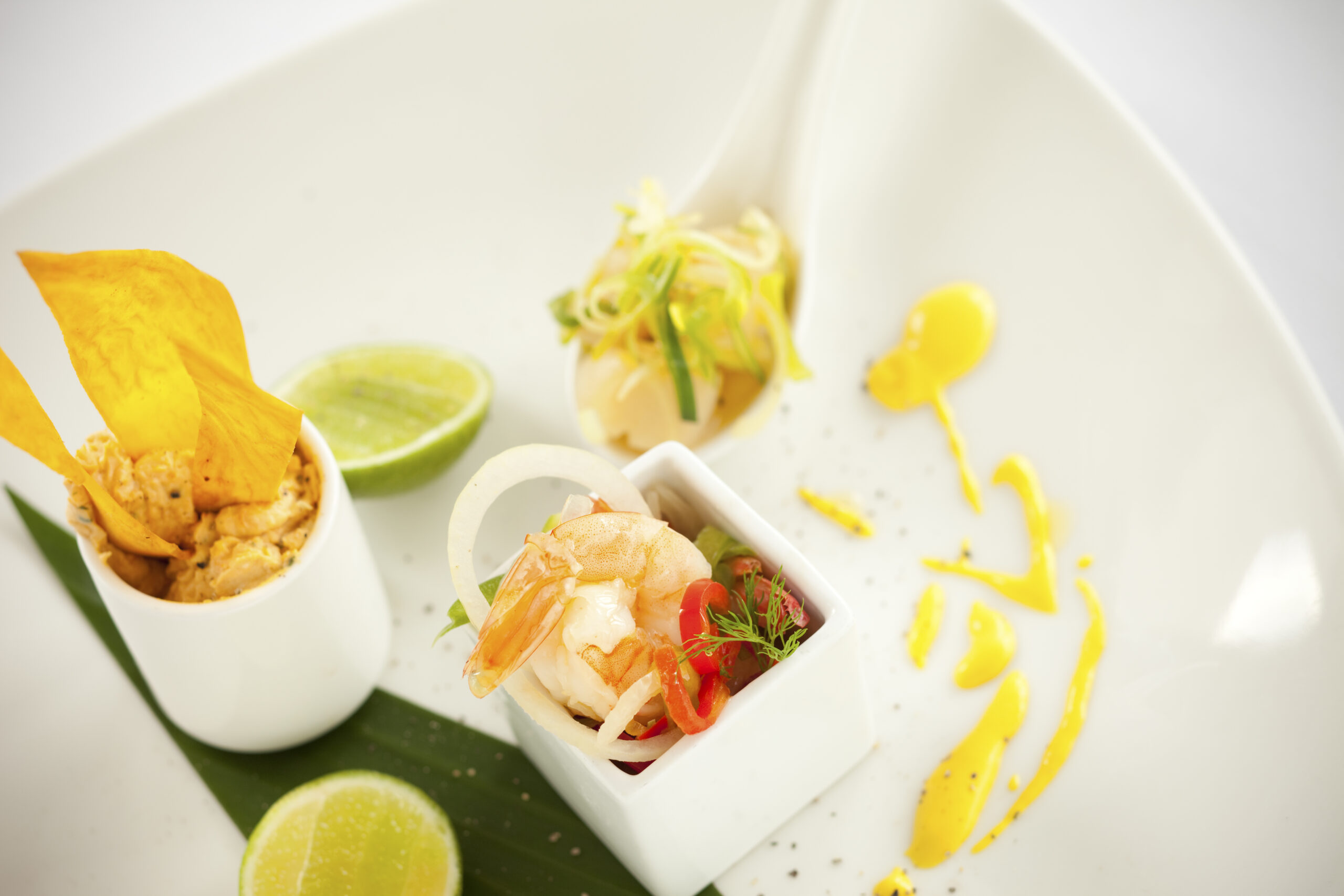 The island is also home to an abundance of tasty seafood. While lying on the beach you will notice fishing boats passing by in the distance, with the fishermen that man them hard at work. If you enjoy seafood then you will love sampling dishes such as 'ackee and saltfish' and 'escovitch lionfish'.
Meat and the famous Jamaican Patty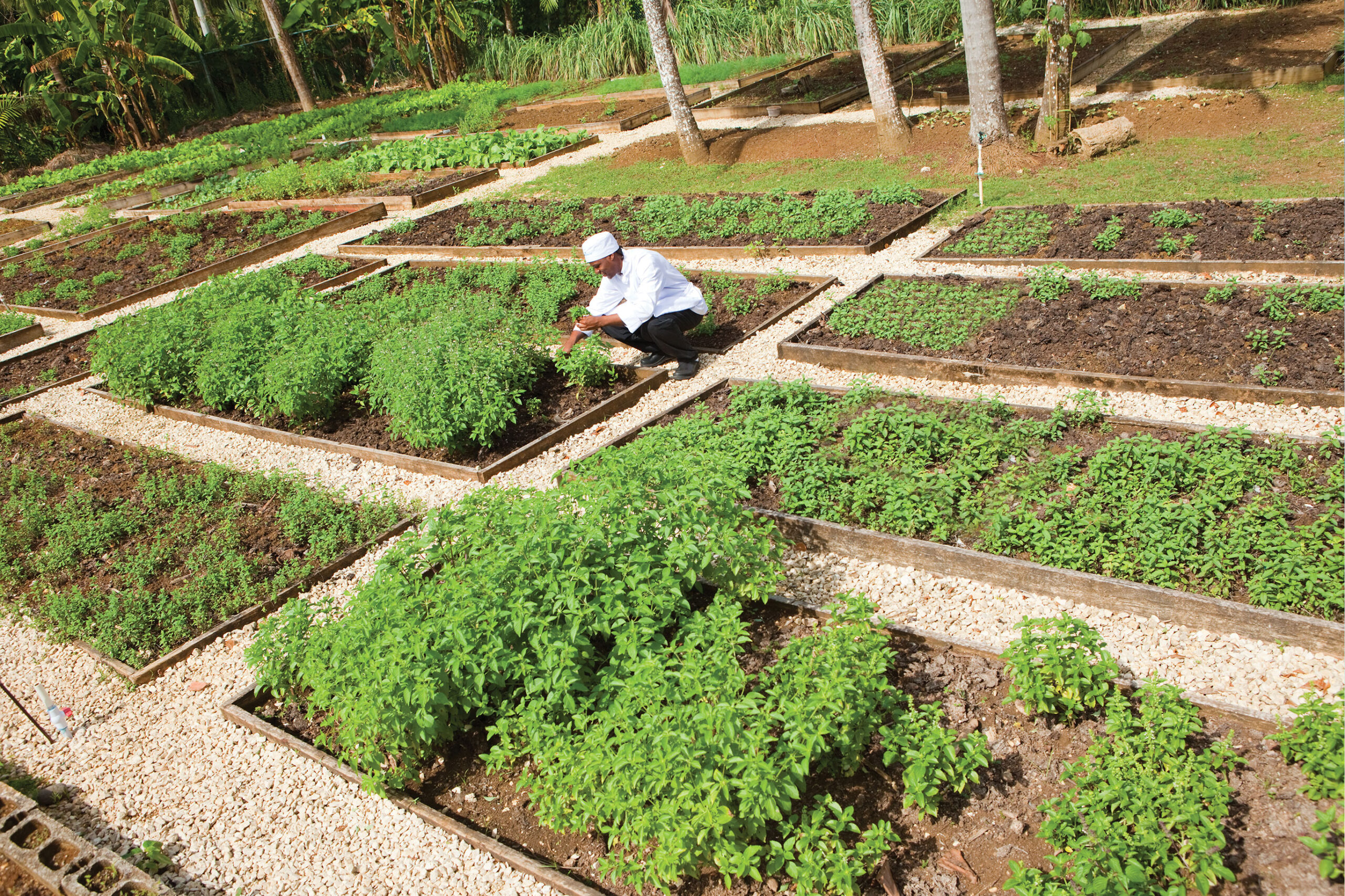 Meat lovers are also well catered for. Jamaicans love their meat patties (veggie options are also available) and you will too. A Jamaican patty is a pastry which contains a mixture of fillings and a blend of spices.
This pastry is then baked inside a beautiful flaky orange shell. Traditionally, a patty is filled with minced meat but they can also contain chicken, pork or vegetables. Wash it down with a Red Stripe beer and enjoy the taste sensation.
Jerk chicken is another famous Jamaican dish which you cannot go home without trying. Make sure to stop off at a local store or your hotel gift shop and pick up some 'Eatons' marinade so you can recreate this delicious meal once you return home!
All-inclusive dining in Jamaica
If you have made the decision to stay in an all-inclusive resort, such as Couples Resorts, then you can expect top-quality cuisine, which is prepared fresh everyday by world-class chefs and their teams.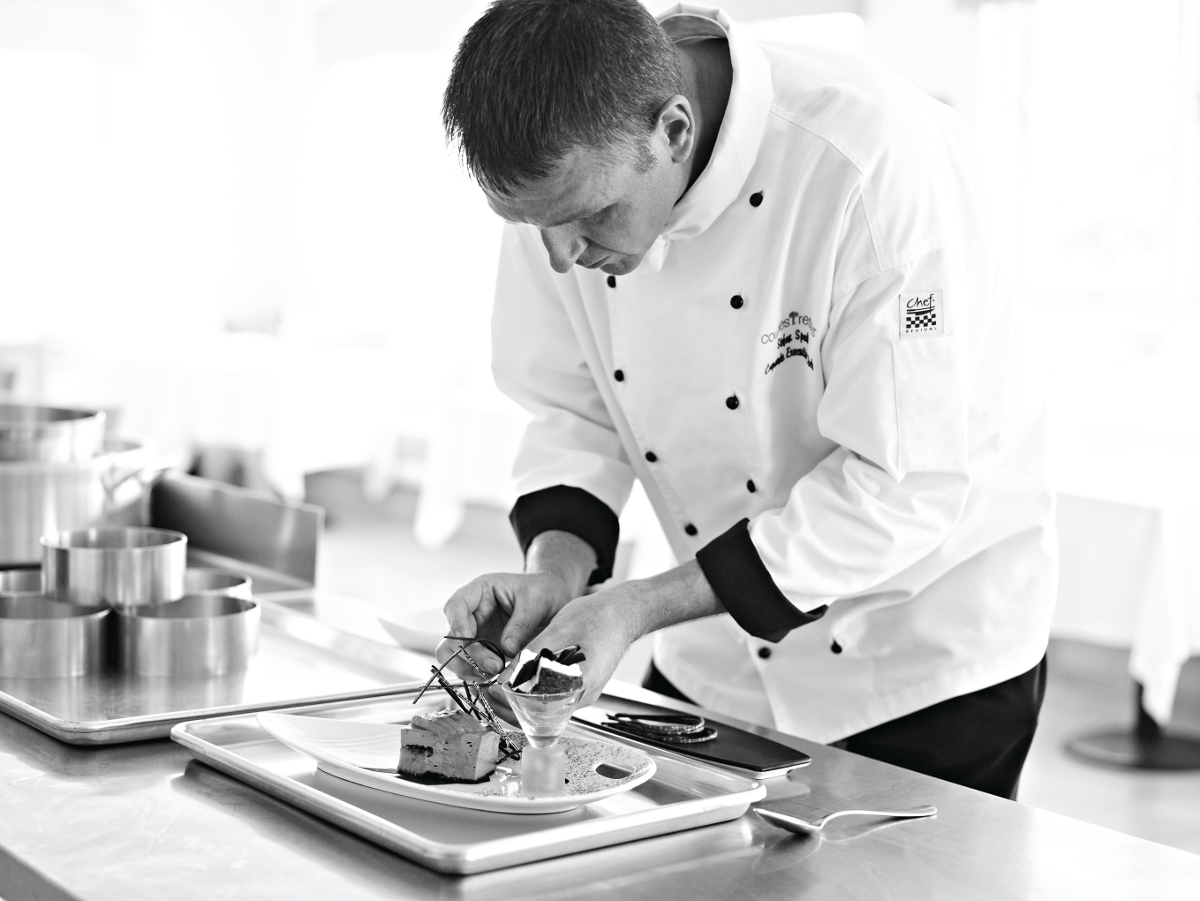 Breakfast time at these resorts really is a treat – buffet counters as far as the eye can see, omelettes and waffles made fresh while you wait, delicious bread which is fresh from the oven, smoothies, mimosas and warm Blue Mountain coffee. Breakfast really will be your favourite meal of the day!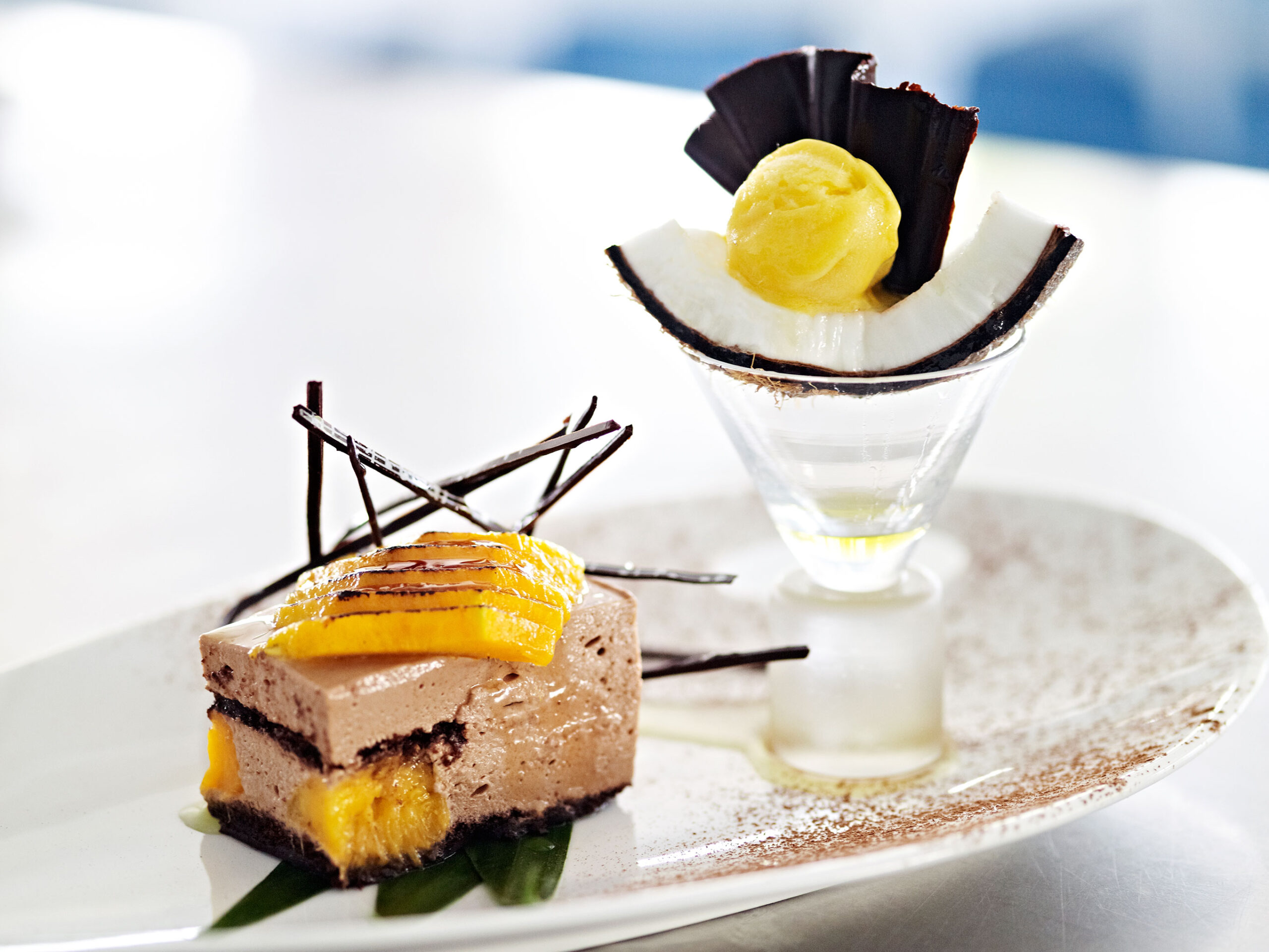 Dinnertime is no less exciting at an all-inclusive resort. Most resorts have a wide range of eateries to choose from. Sushi restaurants, buffet dinners, fine-dining restaurants, or laidback Jamaican meals – the choices really are endless.
The food in Jamaica really is something special and truly represents the island's motto -"Out of Many, One People." Do you have a favourite Jamaican dish? Tweet us @Couplesuk and let us know!