Couples Resorts
Close
Book On
Couples-resorts.co.uk
For the Best Price
Free
Excursions
Free Golf
+ Scuba Diving
+
No Fault Cancellation
Roundtrip transfers
from the airport
Couples Tower Isle
Friday, Dec 7, 2012
Tantalise your taste buds at Couples Tower Isle!
Phenomenal holidays are made up of fantastic food, friendly service, fun activities and fabulous excursions! An all-inclusive holiday in Jamaica guarantees you the finest and freshest herbs and spices blended to create flavoursome gourmet using local produce.
Jamaica's serene and enchanting destination Couples Tower Isle is home to six appetising restaurants serving an array of delectable cuisines. With stunning views of the islands natural beauty wherever you choose to dine, our all-inclusive restaurants savour tastes from all across the globe.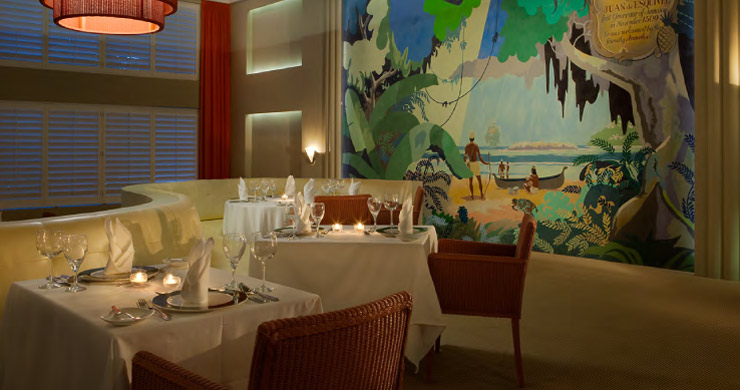 Patio Restaurants
Breakfast, brunch, lunch and dinner can be enjoyed under the open airs of the tropical Atlantic, with the restaurant serving a range of delicious fruits, smoothies, cereal and pastries, as well as traditional breakfasts, it transforms into a Mediterranean and Italian a la carte eatery at night.
The Verandah
Overlooking the Caribbean, The Verandah evokes an elegant atmosphere relishing in some of the finest foods cooked by award winning chefs.
Bayside
Using herbs and spices grown in our own garden, the culinary team of Bayside restaurant create colourful Asian and Oriental dishes for you to enjoy in the soothing candle-lit ambiance for that extra romantic touch.
Eight Rivers
Step into the 1950's as you delight in classical cuisine from around the world with a tropical Caribbean twist, dress to impress and savour the ultimate dining experience in Tower Isle's intimate yet entertaining restaurant.
Pool Grill
With a relaxing atmosphere the Pool Grill is perfect for when you get mid-day or midnight munchies! Serving a range of deliciously healthy and popular favourites, eating under the stars will become a memorable experience.
Veggie Bar
Delight in the crispiest veg, creamiest dairies and freshest fruits here at the Veggie Bar. Serving homemade delicacies, sandwiches, snacks and juices- it's the perfect place to get your 5 a day.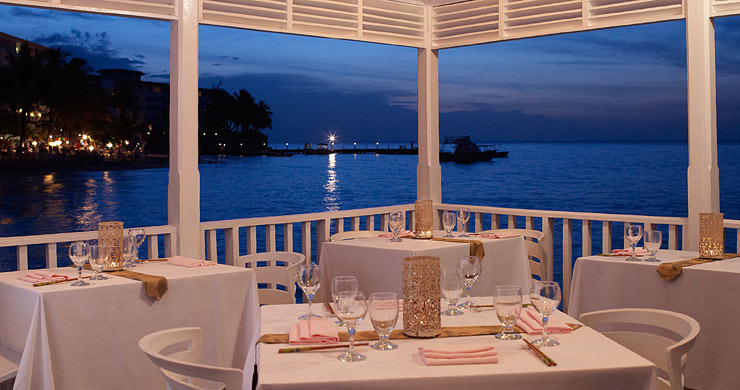 At Couples Tower Isle we want your every experience to become a magical memory; surprise your partner with a romantic candle-lit private beach dinner under the stars, to show them how much you care. Our culinary team will create the perfect 3 course meal for you as you sip on our very own private label wine or champagne for an added spark…
Entertainment and enjoyment come in endless amounts at Couples Tower Isle refresh your palette with one of our signature cocktails from the many bars onsite, designed by the resorts very own mixologist, or join in the vibrant musical talent showcasing the Caribbean culture, with steel-drums, reggae sounds and a pianist entertaining you long into the night Couples Resorts entertainers know how to make your evening enjoyable!