Couples Resorts
Close
Book On
Couples-resorts.co.uk
For the Best Price
Free
Excursions
Free Golf
+ Scuba Diving
+
No Fault Cancellation
Roundtrip transfers
from the airport
Water Sports in Jamaica
Friday, Jun 17, 2016
In this blog we dive into the best water sports in Jamaica
No trip to Jamaica would be complete without enjoying some water sports in the warm Caribbean Sea, which is perfect for partaking in a variety of fun activities. If you are a fan of spending most of your holiday time in the water then you will love wide range of water sports in Jamaica.
You really will be spoiled for choice with kayaking, water-skiing, paddle boarding and windsurfing all available along the stunning coastline.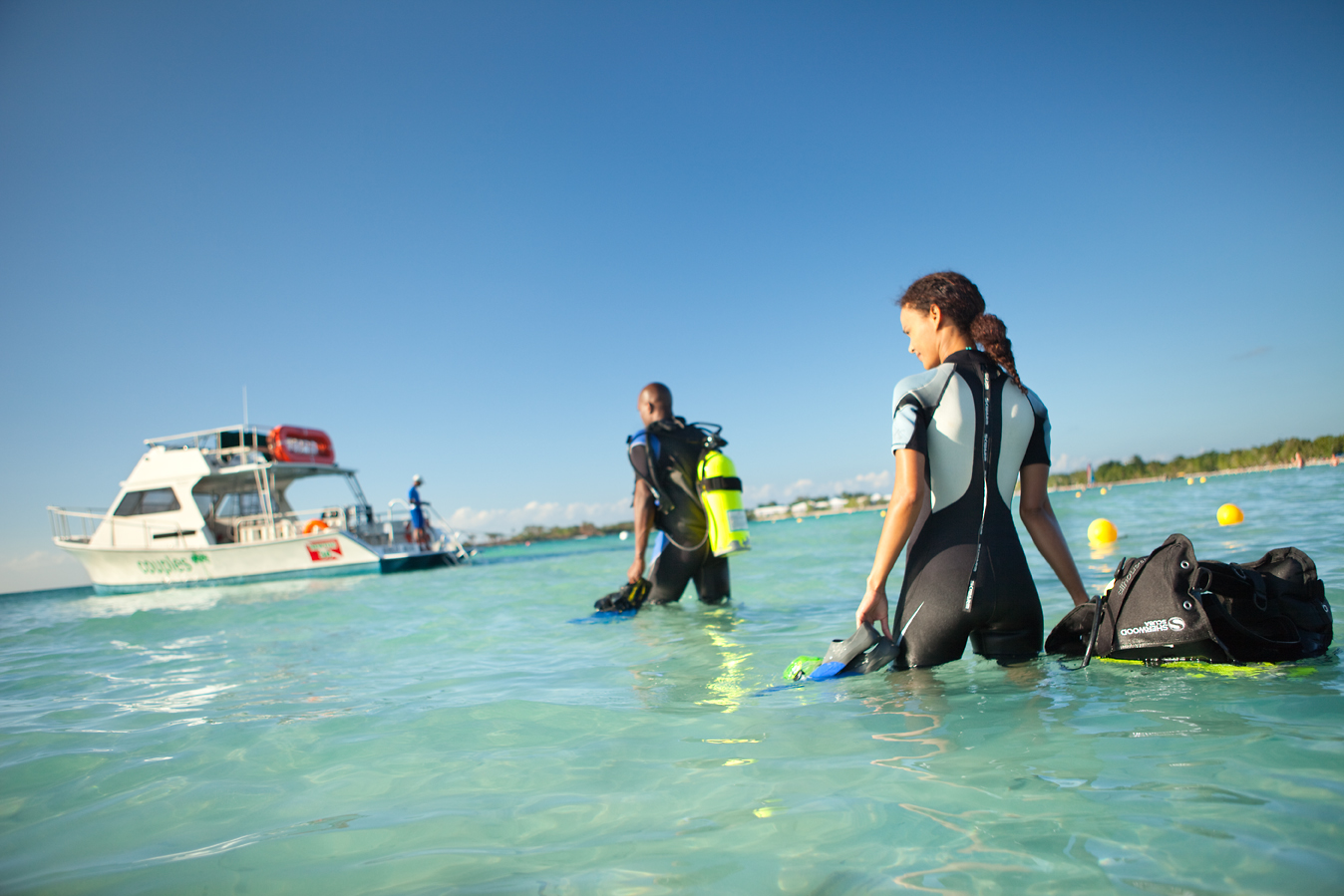 Scuba Diving
Known as a diving paradise, the Caribbean offers underwater adventures not to be missed. Most resorts offer accompanied scuba dives which allow guests the chance to explore gorgeous Jamaican reefs such as 'Shark Reef', 'Coral Garden' and 'Fantasy Reef' where tunnels and caves shimmer with luminous displays and colourful coral formations.
During day dives, trumpet fish, dolphins and sea turtles  can all be spotted, while nurse sharks and barracuda may also be present. Night dives really are a treat— divers can look forward to being acquainted with octopi, spotted drum fish and stingrays. Many other bright and colourful creatures will also come out of hiding to say hello.
Couples Resorts offer a complimentary 'taster' scuba diving course which allows guests who have never dived before to do so. This is included as part of a guests all-inclusive package. Many all-inclusive Jamaican resorts, including Couples Resorts, offer guests the chance to obtain their PADI (Professional Association of Divers) certificate during their stay. This is at an additional cost but is well worth it when you go home and get to show off your cert!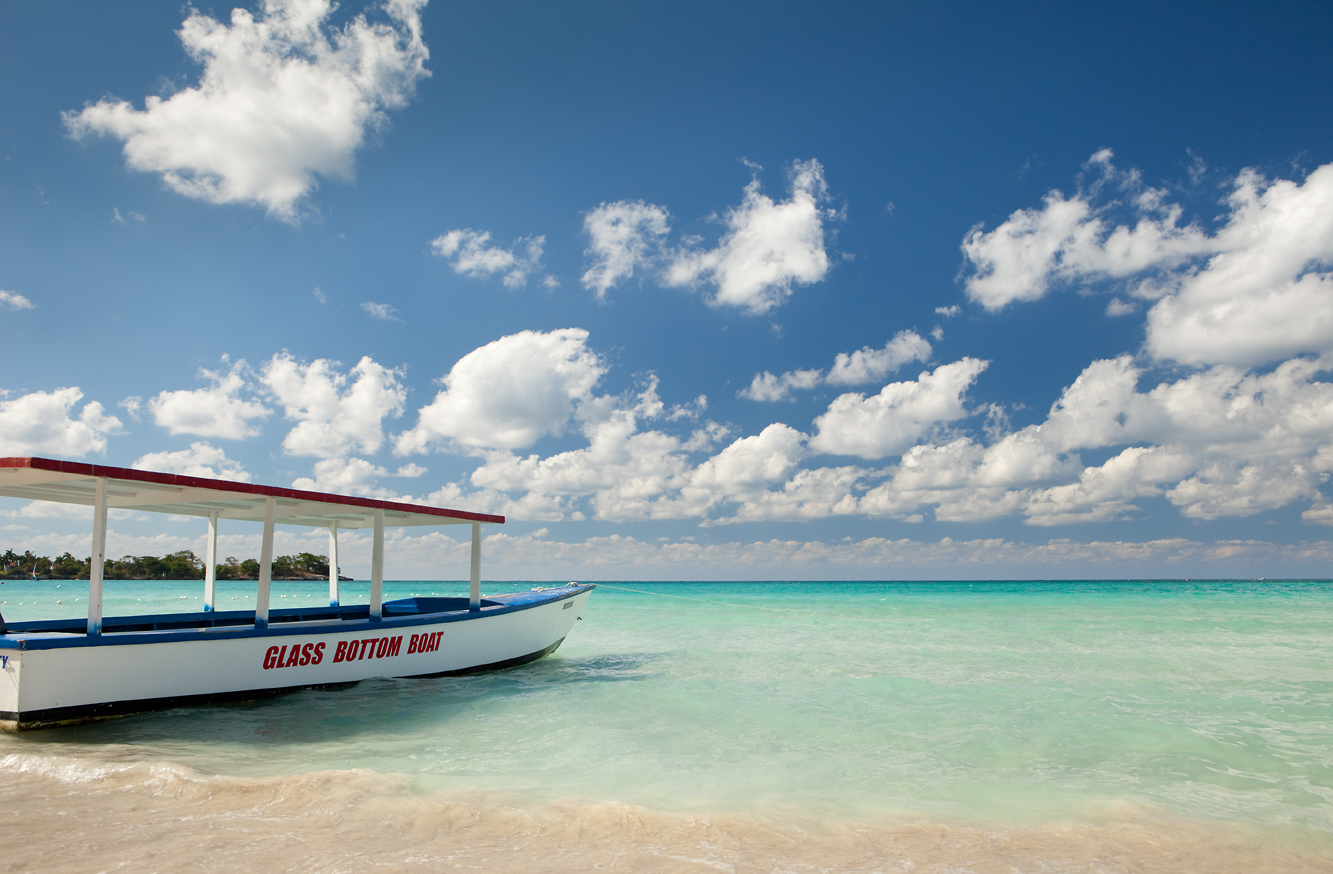 Glass Bottomed Boat Tour
If you would prefer to stay on top of the water then you will not be short of activities to enjoy. A glass bottomed boat tour is an alternative way of getting up close and personal with the underwater world and allows you to view other parts of the island.
Catamaran Sunset Boat Tour
A catamaran boat tour is also a must-do water activity. Climb aboard the boat and be thrown into the 'reggae' mood as you are entertained by a local musician. Drinks will flow as you sail along the Jamaican coastline and marvel at the stunning white sands.
During the trip your boat will stop to allow for swimming and cave exploration. Finally, on return to your resort you will be treated to a mesmerising sunset as you sail along to the sounds of Bob Marley. It really must be seen to be believed!
Tempted to try out some water sports in Jamaica? Take a look at our latest special offers here.