Couples Resorts
Close
Book On
Couples-resorts.co.uk
For the Best Price
Free
Excursions
Free Golf
+ Scuba Diving
+
No Fault Cancellation
Roundtrip transfers
from the airport
Top 5 Best Coastal Views in Jamaica
Monday, Jun 29, 2020
Famous for its white sand beaches and crystal-clear water, it's no secret that Jamaica is home to some of the most breath-taking coastal views in the world. No matter where on the island you are, you're never too far from the beautiful Caribbean Sea. In this blog we've listed the best coastal views in Jamaica, read on to find out…
Couples Tower Isle Private Island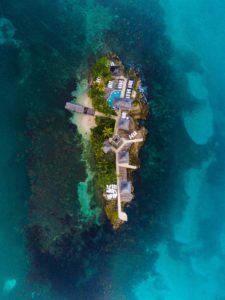 Located in the heart of the Caribbean Sea, the picture-perfect Couples Tower Isle Private Island is surrounded by glistening waters. As you can imagine, this unique landscape boasts unbeatable views of the beautiful turquoise sea. Coupled with its swaying palm trees, it's no question that this is one of the best coastal views in Jamaica.
Rick's Café – Best Coastal Views in Jamaica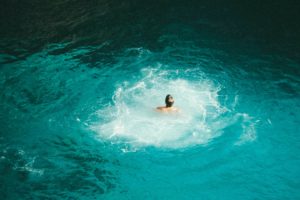 Rick's Café is one of the most popular spots in Negril for drinks, diving and live reggae music, and also offers some of the best views of the Jamaican coastline. We recommend going here for sunset to enjoy the perfect pink sky as the sun melts into the ocean – you won't be disappointed!
Catamaran Cruise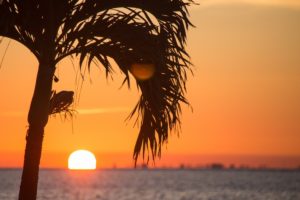 Enjoy some of the best coastal views of Jamaica from a slightly different perspective on a Catamaran cruise. Bask in the beauty of the Jamaican coastline and discover the tropical landscape and sparkling waters as you sail the day away with your loved one. At Couples Resorts, guests can enjoy at a complimentary Catamaran cruise* and take in truly breath-taking views of the Jamaican coastline.
Mystic Mountain
Located near Ocho Rios, Mystic Mountain is one of the Jamaica's top attractions, offering great fun and incredible views to all visitors. Soar above the trees on the Rainforest SkyExplorer and enjoy the unforgettable views of the white sand beaches and the beautiful blue Caribbean water as you rise. Don't forget your camera!
Seven Mile Beach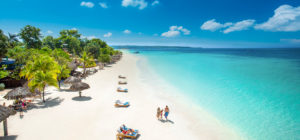 Boasting crystal clear water and white gold sand, no list of the best coastal views in Jamaica would be complete without Seven Mile Beach. This famous beach has plenty to offer so, try out some water sports, have a bite to eat or simply enjoy the sand between your toes and stroll along this stretch of Jamaican paradise.
*this excursion is not available at Couples Sans Souci.
Thank you for reading our blog 'Best Coastal Views in Jamaica'. Are you dreaming of an unforgettable romantic getaway? Contact Couples Resorts and start planning the holiday of a lifetime to Jamaica today.