Couples Resorts
Close
Book On
Couples-resorts.co.uk
For the Best Price
Free
Excursions
Free Golf
+ Scuba Diving
+
No Fault Cancellation
Roundtrip transfers
from the airport
Top 10 Most Instagrammable Places in Jamaica
Tuesday, Apr 14, 2020
Are you're planning a dream trip to Jamaican paradise? Well, if you don't Instagram it – it didn't happen, right? In this blog, we've picked the top 10 most Instagrammable places in Jamaica to help you brighten up your Instagram feed and keep your followers wanting more!
1.     Seven Mile Beach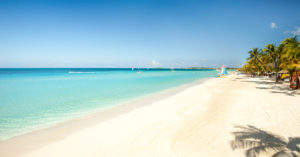 With glistening water and white gold sand, it's no wonder why the world-famous Seven Mile Beach is one of the most instagrammable places in Jamaica. Photograph the turquoise ocean and enjoy the sand between your toes and stroll along this stretch of tropical paradise.
2.     Dunn's River Falls – Most instagrammable places in Jamaica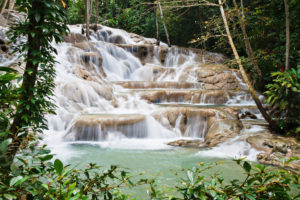 Dunn's River Falls is one Jamaica's national treasures offering stunning Instagram opportunities. It's famous glistening waters attract many tourists and photographers alike. So, climb the waterfall with a tour guide who will ensure to take some short breaks to let you take incredible photos and videos.
3.     Catamaran Cruise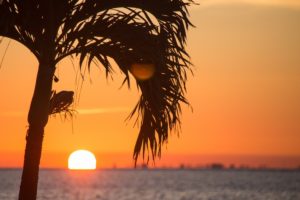 Catamaran Cruises offer breath-taking views of the Jamaica. Take a snap of the tropical landscape, sparkling waters and Blue Mountains as you sail the day away with your loved one. But, if you think that's good, wait until the sun begins setting into the Caribbean horizon #InstaGoals.
4.     Blue Hole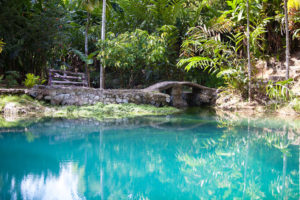 The Blue Hole is one of Jamaica's wonderful hidden gems tucked into the hills just outside of Ocho Rios. Visitors to the Blue Hole can swim, cliff jump and swing off ropes into its turquoise depths. A beautiful waterfall can also be reached only a few minutes from the pool which is why this an ideal location to capture your next Instagram post!
5.     Couples Tower Isle Private Island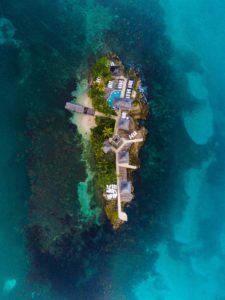 Situated in the heart of the Caribbean surrounded by dazzling turquoise waters lies the picturesque Couples Tower Isle Private Island. This picture-perfect landscape features white crystal sand and unforgettable scenery. It's swaying palm trees and private wedding ceremonies make this one of the most instagrammable places in Jamaica.
6.     Ricks Café
Rick's Café is Negril's favourite spot for sunset drinks, cliff diving and live reggae music. It's also one of the most instagrammable places in Jamaica. So, capture the pink Caribbean sky as the sun sets on the water or take a snap of Jamaican culture in full swing as the reggae beats play.
7.     Black River and YS Falls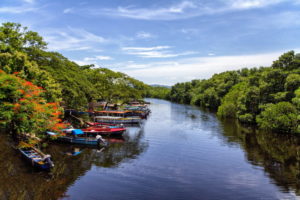 Boasting intriguing history and breath-taking natural pools, no trip to Negril would be complete without experiencing the Black River and YS Falls Tour. On top of it's beauty, this is also one of the most instagrammable places in Jamaica. So, whip out your camera while taking a scenic drive through the mountains. After, be ready to take a snap of the ancient mangrove swamps and crocodiles during your boating adventure. Finally, be sure to capture the glorious natural pools of YS Falls.
8.     Mystic Mountain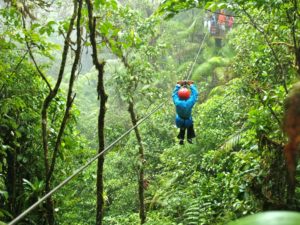 Located near Ocho Rios, Mystic Mountain is one of the island's top attractions, offering incredible scenery, fun and adventure to all visitors. Capture the breath-taking views of Ocho Rios, the sandy beaches and the clear Caribbean water as you rise 700 feet over the lush green mountain on the Rainforest SkyExplorer. For the thrill seekers out there, get a video ziplining across the rainforest or take a selfie on the custom-designed bobsled ride!
9.     Scuba Diving at Couples Resorts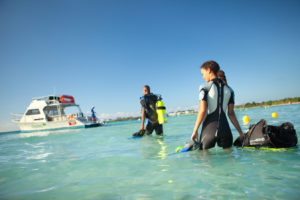 Did you know that unlimited scuba diving is included with your stay at Couples Resorts? This is the perfect opportunity to show Instagram your active side as you photograph your scuba diving excursions in the incredible Caribbean Sea.
10. Dolphin Cove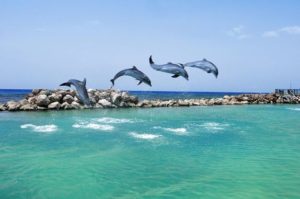 Dolphin Cove offers visitors an unforgettable experience swimming with dolphins in the natural Caribbean Sea – the perfect picture for an Instagram post. Make sure to capture a shot of the colourful array of fish, rays and other forms of natural sea life in Dolphin Cove.
Thank you for reading our blog 'Top 10 most Instagrammable places in Jamaica'. If you're planning your next getaway to Jamaica, please contact us and request a quote today.