Couples Resorts
Close
Book On
Couples-resorts.co.uk
For the Best Price
Free
Excursions
Free Golf
+ Scuba Diving
+
No Fault Cancellation
Roundtrip transfers
from the airport
Films Shot in Jamaica
Monday, Mar 5, 2018
Some of the most spectacular movie scenes are filmed in Jamaica. Its extraordinary beauty and tropical weather make it the perfect destination for Hollywood movies. From big blockbusters to smaller movies, numerous films have been shot in Jamaica over the years. Most of these movies display its elegance and diversity. We have compiled some of the best films shot in Jamaica to make you fall in love with this destination even before you even get there!
Cocktail (1988)
If you still love a classic 80s movie, then this is the film for you! This movie is nothing other than cheesy, trendy and fun – everything 80s films are about. The movie follows two guys, the famous Tom Cruise and Bryan Brown, as they move from Manhattan to Jamaica to pursue their dreams.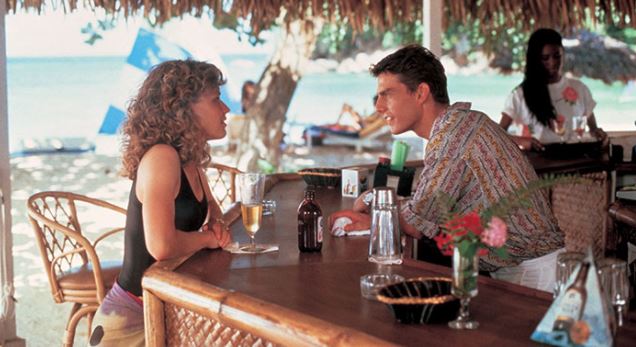 There are some impressive scenes filmed on Jamaica's north coast around Frenchman's Cove and the Blue Lagoon which give you a great taste of what you can explore in Jamaica. You will see some of the best public beaches on the north coast of the island in this movie too.
Dr No (1962)
Dr No is another excellent film shot in Jamaica.  This James Bond movie stars the famous Sean Connery. Viewers will catch a glimpse of Jamaica's white sandy beaches, crystal clear waters and majestic mountains throughout the movie. Fortunately, it is possible to visit many of the original locations this movie was filmed on. One of the most iconic scenes of Dr No is when Ursula Andress walks out of the sea wearing a bikini and a blade at Laughing Waters Beach.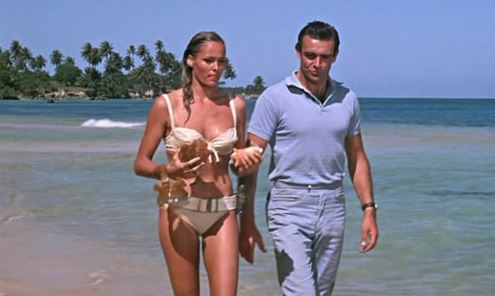 These waterfalls are as stunning as they were when Dr No was shot more than 50 years ago. They are now one of Jamaica's top attractions. You will also see the Liguanea Club in Kingston that stands in for Queen's Club in the movie. Make the paradise of this motion picture your reality and add these breathtaking places to your bucket list.
Knight and Day (2010)
Knight and Day is an action comedy film starring Tom Cruise and Cameron Diaz that was partly filmed in Jamaica.  Diaz plays June Havens, a classic car restorer who innocently gets caught up with the unusual secret agent Roy Miller, played by Cruise, who is on the run from the CIA.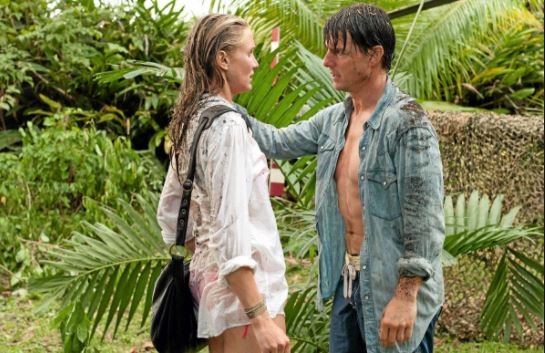 Paradise is often used loosely when describing beaches, but in this case, it is a spot-on description. Jamaica's fabulous weather, spectacular scenery and striking beaches are captured beautifully in this movie. After watching this film shot in Jamaica, your holiday to paradise won't come soon enough.
Thinking of taking a romantic break to Couples Resorts with your significant other? Contact us we will help you find the best resort for you!