Couples Resorts
Close
Book On
Couples-resorts.co.uk
For the Best Price
Free
Excursions
Free Golf
+ Scuba Diving
+
No Fault Cancellation
Roundtrip transfers
from the airport
Discover Diverse Jamaica
Saturday, Jan 12, 2013
Jamaica's ethnic history runs as deep as the surroundings waterfalls; with diverse influences from Africa, Asia, Europe and the Middle-East, the island homes a wonderful culture… Celebrating fiery flavours, colourful cuisine, lush tranquil surroundings and having nurtured reggae music, Jamaica is the capital of all things cultural amongst its Caribbean counterparts.
With a beautifully tropical climate and a population of 2.7 million, the island's laid back nature can be felt throughout, embellished with carpets of white and gold shimmering sands across the numerous beaches, jade landscapes, and amazing natural attractions, there is endless beauty to be discovered in Jamaica.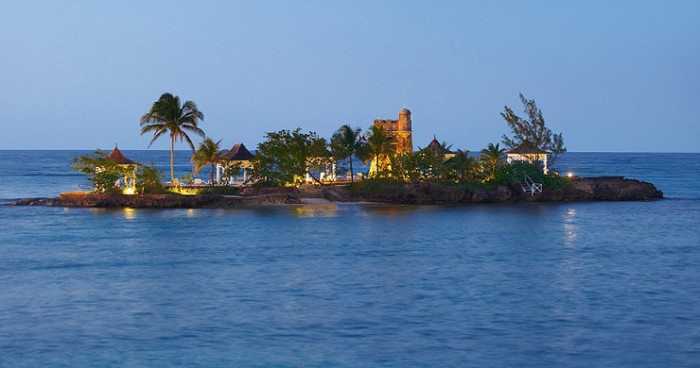 Indulge in an all-inclusive couples holiday with Couples Resorts; enter a realm of luxury whilst you peer out at the azure waters from your private sea-facing veranda. Having founded the first all-inclusive resort in Jamaica, Couples Resorts prides on 60 years of genuine, warm, luxury and unobtrusive services.
Visit our beautifully designed resorts resting along the North-east coast of Jamaica; enjoy the serene surroundings of Ocho Rios- known as the place where Christopher Columbus first set foot on Jamaican soil, and also birth and final resting place of reggae legend Bob Marley this vibrant city has it all…
Couples Tower Isle was the country's first all-inclusive resort; fringed with palm-trees, overlooking turquoise and electric blue waters, the resort has a profound intimacy- perfect for unwinding and reconnecting with your partner, away from every day stress lose yourself in complete bliss.
Couples Sans Souci sits nestled between lush cliffs, facing tropical waters and the white sandy beach; it's a host to endless opportunity and discovery. Serving exquisitely exotic cuisine and home to the Caribbean's most spoke of Spa, Couples Sans Souci truly is a haven for relaxation.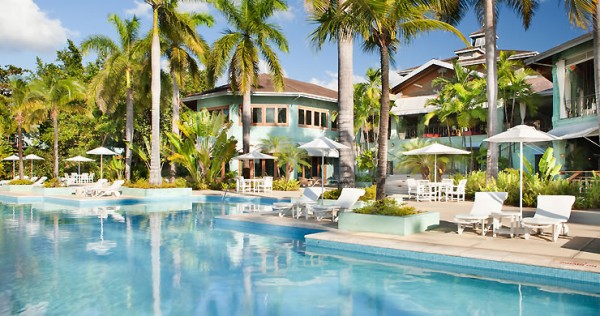 The beauty of Negril cannot be found anywhere else in Jamaica, or in the world for that matter; with a superb seven mile shimmering beach along the west coast, Negril is a harmonising oasis for all those that visit. Surrounded by fragrant vegetation and stunning landscapes, this part of the island is an adventure waiting to be discovered. Make the most out of your all-inclusive adults only holiday with the many activities included; learn to scuba dive with professionals and explore the aquamarines, enjoy unlimited* golf on champion courses and awaken your senses at the Spa's.
Couples Negril truly leaves a lasting impression, wake up to views of warm white sands and the sapphire sea, bright and breezy the Caribbean culture can be felt within the décor of each room. Indulge in fresh and flavoursome cuisine made by world class chefs and dine alfresco style under the stars for that added romantic touch.
Couples Swept Away is embedded with romance, as a secluded sanctuary this resort allows you to become one with nature. Resting on the purest white beach on the Jamaican coast, arouse your senses and indulge in luxury Couples spa treatments, stimulate your soul at the 10 acre sports complex or simply feel the sands between your toes as your explore the seven mile stretch of beach.
With so much choice at Couples Resorts, we seek to surpass any expectations you may have; enjoy an all-inclusive couples holiday, let your worries to wither away and take advantage of our inclusions, or choose to have your honeymoon here and allow our experts to make it your most magical experience yet with our honeymoon packages Jamaica…