Couples Resorts
Close
Book On
Couples-resorts.co.uk
For the Best Price
Free
Excursions
Free Golf
+ Scuba Diving
+
No Fault Cancellation
Roundtrip transfers
from the airport
Enjoy Caribbean Cuisine at Couples Resorts Jamaica
Wednesday, Oct 17, 2012
A dining experience to remember…
The dining experience at Couples Resorts is sure to delight every palette, with an array of buffet style restaurants that please everyone; from relaxed casual meals at our buffets to our award-winning intimate gourmet- our culinary team craft each dish to perfection. Choose from traditional island cooking, popular and classic favourites and a range of exotic world cuisine; there's something to please every taste in your palette.  Enjoy breakfast as you stare out into the azure waters, picnic along the lush greens exploring the cliffs and wildlife with a specially prepared lunch hamper, or dine along the candle lit beach at under a starry sky. At Couples Resort we continuously try to sprinkle your every memory with magic.
http://www.couplesresorts.co.uk/experience/cuisine/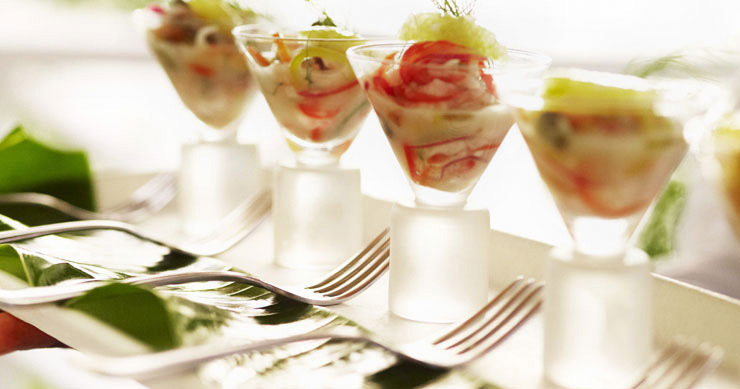 Jamaica is a naturally beautiful and idyllic island, but the real warmth and beauty of the island comes from the inhabitants, always friendly and forever welcoming the Jamaican spirit is very light-hearted and cheerful. It's not just the sun that shines brightly in this part of the world, it's the Colgate smiles too and the crew members at Couples are perfect examples of just that.
Couples Resorts Jamaica gives you an enticing and authentic Caribbean experience filled with luxury, romance, and intimacy for you and your partner to indulge in. It's not every day that you can hang in a hammock sipping on fresh coconut water, or dine on a private beach decorated with flowers and candles, so making the most out of these moments is key! Whether you're on the move exploring Jamaica's cultural heritage or embracing the amazing marine life, it's full of surprises, and most of all it's free with your Couples all-inclusive holiday package.
Good food is fresh food, everything on the Couples menu is locally sourced providing the grandest of flavours, every day is a new day and a new menu so expect nothing but the best when you're here, the award winning chefs are always happy to take requests, so don't be shy in asking for bigger portions or spicier recipes, who knows they might even give you the secret ingredient for jerk chicken.