Couples Resorts
Close
Book On
Couples-resorts.co.uk
For the Best Price
Free
Excursions
Free Golf
+ Scuba Diving
+
No Fault Cancellation
Roundtrip transfers
from the airport
Couples Resorts Jamaica Comparison – Which One to Choose?
Tuesday, May 19, 2020
Are you planning a holiday to Jamaica with your other half? Make it a vacation to remember at Couples Resorts. With four luxurious resorts, it may be difficult to decide which one to choose? To help you pick the perfect resort, we've put together a Couples Resorts Jamaica comparison, outlining the best bits of each option. Read on to find out…
Couples Tower Isle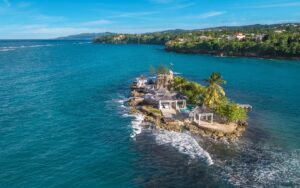 Couples Tower Isle is Couples Resorts' flagship all-inclusive Jamaican resort. Spend your days enjoying the unlimited tennis, rounds of golf and the stunning private island. If its relaxation you're seeking, Couples Tower Isle is the place to go, home to the ultra-exclusive Oasis Spa Villas, you and your loved one can unwind with unlimited spa treatments.
Couples Sans Souci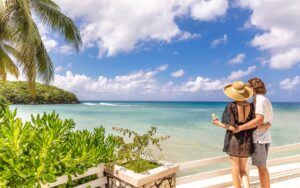 This secluded, beachfront gem is known as the "Jewel of Jamaica", and for good reason. Blending incredible intimacy with old world glamour and style, this resort is perfect for couples who enjoy getting lost down storybook trails and secluded pavilions. Tucked away between the mountains and the sea, Couples Sans Souci boasts authentic charm and features its own mineral grotto, mineral spring pool, and an iconic Piano Bar.
Couples Negril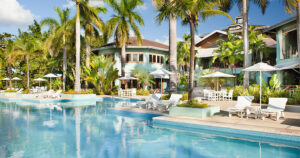 Stretching across 18 acres of Jamaica's sun-drenched west coast, Couples Negril is known for being the most intimate and centralized of the four resorts. This oceanfront oasis has its very own treehouse spa which goes together perfectly with the laid-back island vibe. Lively yet low-key, this coastal beauty is a favourite among all-inclusive vacation resorts on the island, hosting get-togethers for guests to mix and mingle.
Couples Swept Away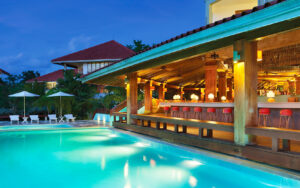 Among the most beloved Jamaica all-inclusive resorts, Couples Swept Away is the largest of the four resorts. Boasting the island's largest fitness complex and idyllic location on Seven Mile Beach it proves to be a favourite among active guests.
We hope you enjoyed our blog 'Couples Resorts Jamaica Comparison – Which one to choose?'.
Have you decided which one of our resorts you spend your next romantic getaway in? Get in touch with our team today and start planning your dream holiday to Jamaica.