Couples Resorts
Close
Book On
Couples-resorts.co.uk
For the Best Price
Free
Excursions
Free Golf
+ Scuba Diving
+
No Fault Cancellation
Roundtrip transfers
from the airport
5 Reasons holidaymakers love Jamaica
Friday, Jun 2, 2017
Here are 5 reasons holidaymakers love Jamaica
Jamaica is the jewel in the Caribbean crown with its lush landscape of mountains, rainforests and reef-lined beaches. There is no question why people from all over the world visit this tropical destination every year. Bursting with culture, natural beauty and adventure, there is truly something for everyone to enjoy in this island paradise. In this blog we share the top 5 reasons holidaymakers love Jamaica.
White Sandy Beaches
Jamaica is home to some of the most beautiful beaches in the world. Its warm climate invites visitors to enjoy the islands gorgeous beaches all year round.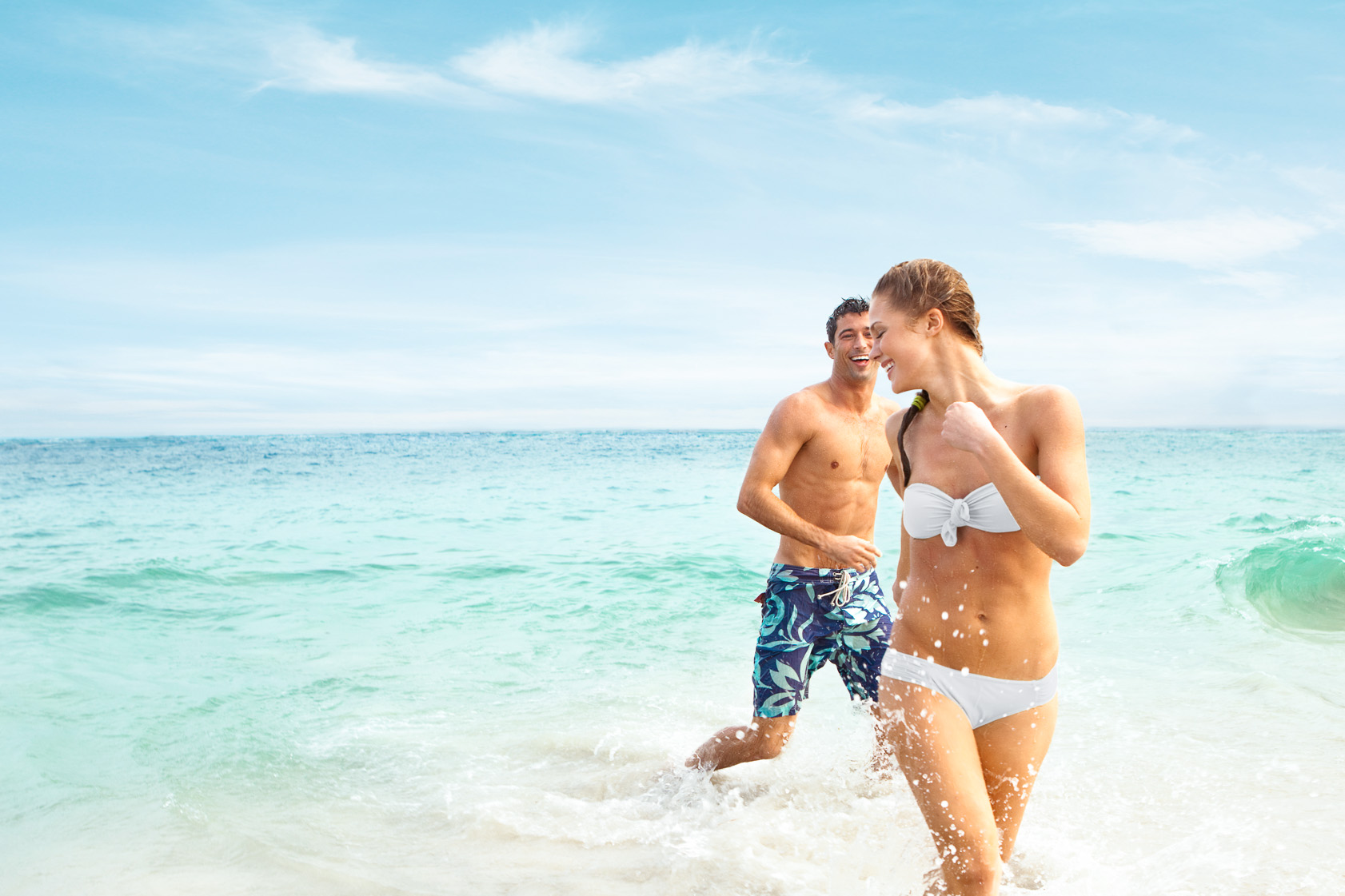 A beach lover's paradise, Jamaica is coated with white sands, swaying palm trees and crystal blue waters. Whether you are looking for a peaceful cove to escape from the world or an action ­packed stretch of sand with a variety of watersports, Jamaica's beaches have it all!  Go paddle boarding, kayaking, snorkelling, or lose yourself on a romantic sunset cruise.
The Cuisine
Jamaican cuisine is food for the soul. While on the island, it is essential for visitors to try the local cuisine. Fruits, vegetables, seafood and meats are all naturally grown and sourced by the regional farmers in Jamaica.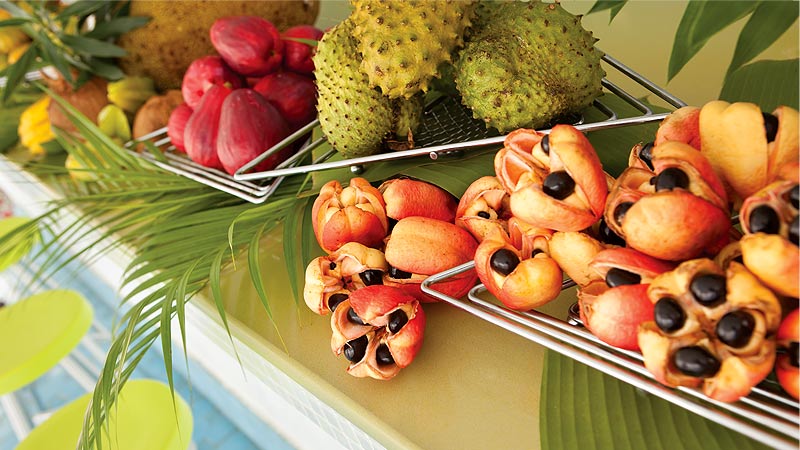 Fish and fruits lovers must try Jamaica's national dish ackee! This consists of locally grown fruit which is sautéed and served with peppers, onions, tomatoes, and salt cod. If you prefer meat, the jerk chicken is a must! This popular dish is cooked over charcoal and seasoned with spices to produce a delicious smoky flavour.
Whatever you fancy, there are many wonderful restaurants and bistros to discover at Couples Resorts Jamaica.
The People – 5 Reasons holidaymakers love Jamaica
The locals are truly the gem of this tropical paradise. Jamaicans are the most friendly, warm and welcoming people you will ever meet. Uptown or downtown, everyone has an incredibly positive energy that is infectious!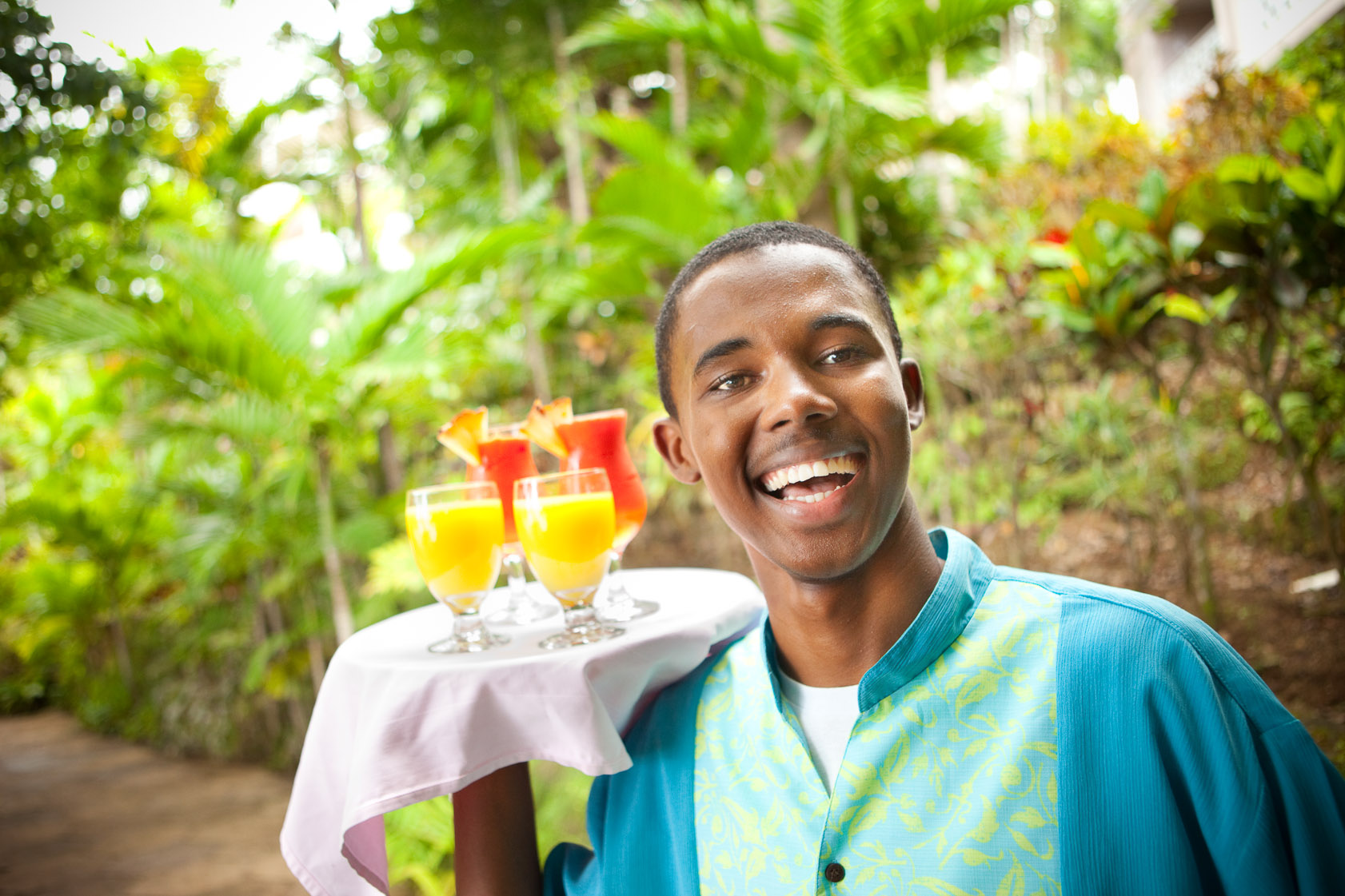 You will immediately be greeted with a warm hello and smile by local people. This makes a holiday to Jamaica relaxing, comfortable and personal.
The Music
Music is the heartbeat of Jamaica! The island is famed as the birthplace of reggae music, a music genre that is embraced around the world. Its capital Kingston is home to the Bob Marley Museum, dedicated the famous Reggae icon.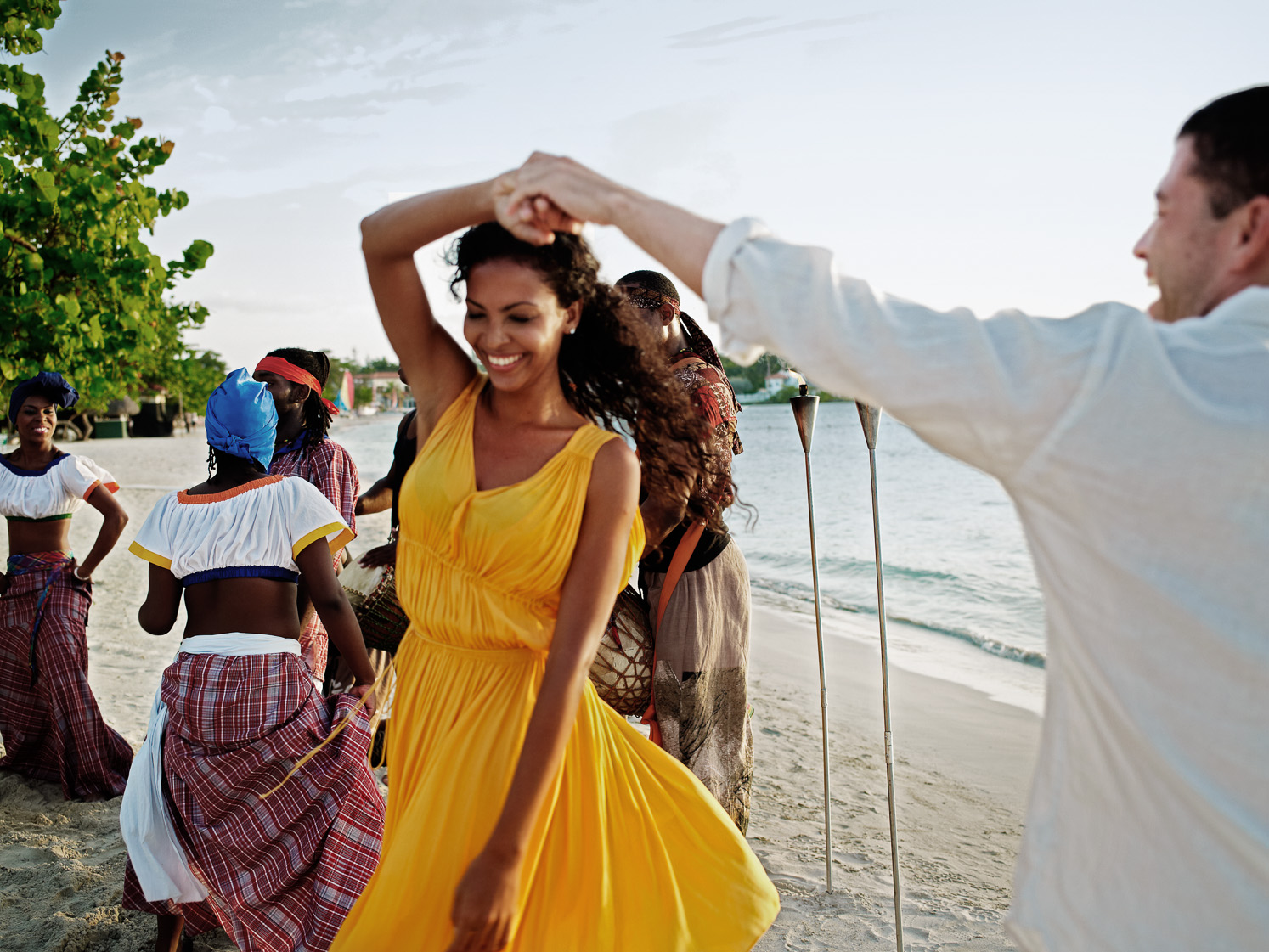 Enjoy home grown Reggae music across the island. Dance to live renditions on the beach or at the local bars. Live shows are on several times a week and visitors are likely to catch one or more of Reggae's top recording artists, who often return home for local concerts. You have not heard real Reggae until you have heard it played live in Jamaica!
The Nature
If you are a nature lover, you will be thrilled with the natural beauty in Jamaica. Jamaica opens doors to new experiences and adventures. Known for their exotic wildlife, green forests, untouched falls, and spectacular mountains, the island's landscape will astound you. Go hiking, bird watching, or simply explore the beautiful nature  that Jamaica has to offer.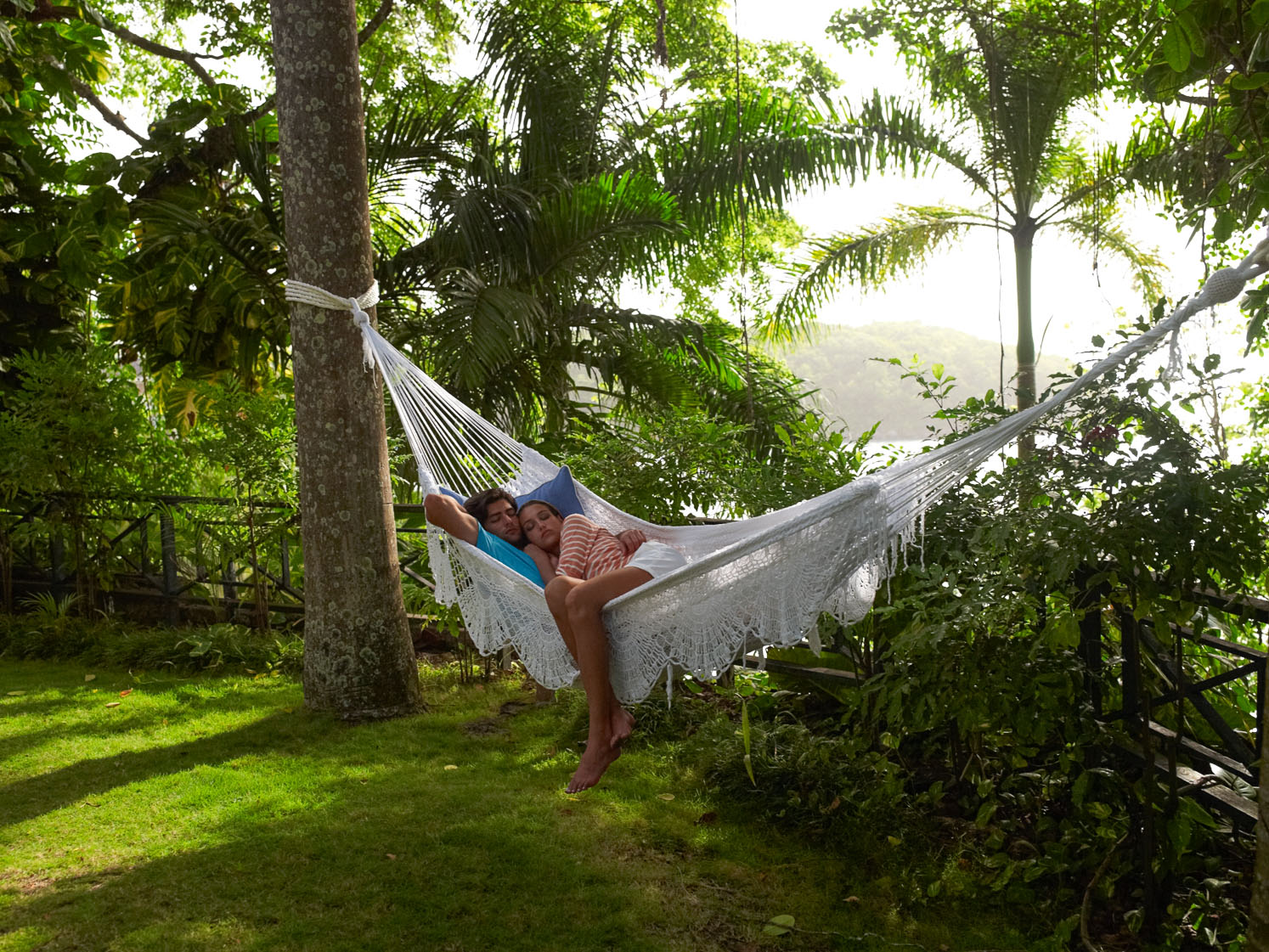 Couples Resorts offer many wonderful all-inclusive trips which includes one of Jamaica's most famous sights, Dunn's River Falls. This involves a hike to the top of the falls where you will witness all of islands colourful fauna and flora. The accomplishment you feel when reaching the top of the waterfall will be one of your most unforgettable holiday moments.
Are you thinking about making some memories in Jamaica? Take a look at the latest special offers at Couples Resorts!