Couples Resorts
Close
Book On
Couples-resorts.co.uk
For the Best Price
Free
Excursions
Free Golf
+ Scuba Diving
+
No Fault Cancellation
Roundtrip transfers
from the airport
Vegetarian friendly dining options at Couples Resorts
Wednesday, Aug 22, 2018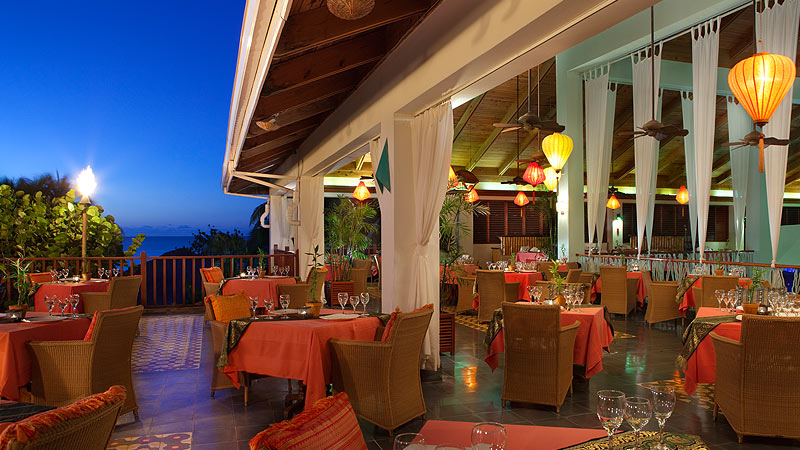 If you thought vegetarian food was all rabbit leaves and lettuce, you haven't experienced dining at Couples Resorts, Jamaica! The restaurants at these resorts cater very well for vegetarians. Here is a list of our favourite vegetarian friendly dining options at Couples Resorts.
Veggie Bar: Couples Tower Isle
The Veggie Bar at Couples Tower Isle serves Jamaican fare for vegetarian friendly dining. Their selection of fresh fruit, juices,  salads and vegetarian dishes are popular with both veggies and meat eaters alike.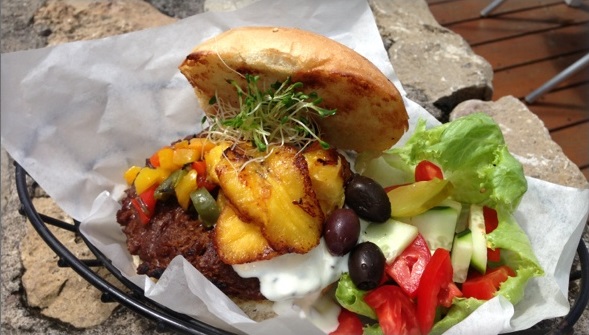 Located by the beach, this bar has a casual ambience! For the ultimate veggie feast, delight with one of their sandwiches – one of the most popular items on the Veggie Bar menu. The Mini Lentil Cakes with Grilled Plantain,  Shredded Greens and Greek Style Yoghurt, paired with one of their freshly squeezed juices is just perfection!
Cassava Terrace: Couples Negril
At Cassava Terrace you can enjoy breakfast, lunch and dinner! The breakfast buffet is the perfect way to start your day! With a wide array of veggie options such as fresh fruits, freshly baked bread, pastries and omelettes, you will be well set up for the day.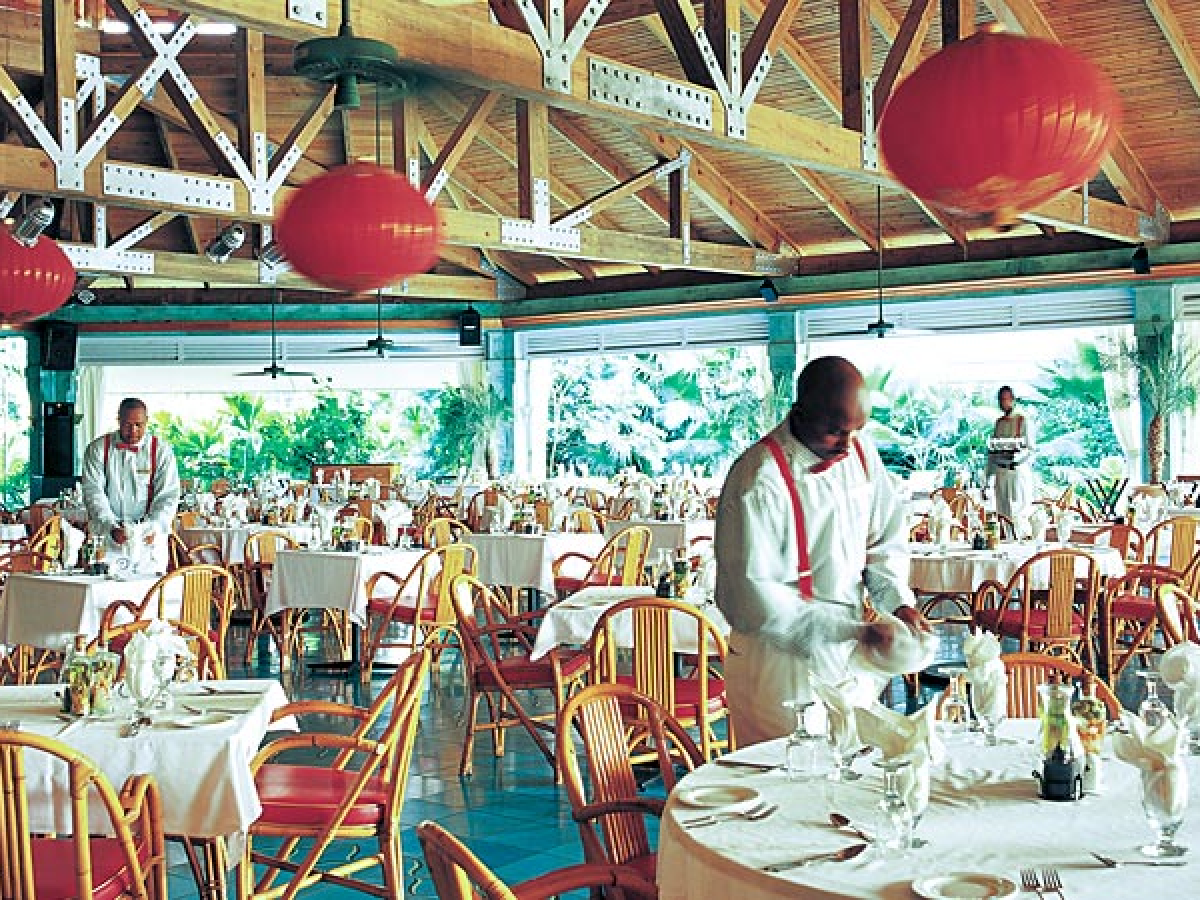 This fabulous open-air restaurant is not exclusively vegetarian, but the veggie options are some of the most delectable dishes they serve! Make sure to try the mouth-watering vegetarian "Moussaka" (eggplant, tomato sauce, sauce béchamel, topped with two kinds of cheese). Even non-vegetarians will come back for more!
Lemon Grass: Couples Swept Away
Imagine dining by candlelight, overlooking the Caribbean Sea and feasting on the best Asian veggie spring rolls and Pad Thai! Well, you can turn this dream into reality.  Lemongrass offers the most wonderful Thai food, with Tofu and plenty of vegetarian options.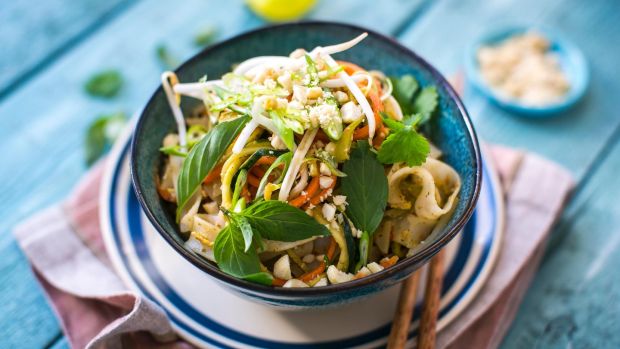 Spoil your palate with the most delicious yellow curry. Enjoy the mix of spices, ginger, garlic and leaf green veggies served with jasmine rice and vegetables.
Seagrape Café: Couples Swept Away
Seagrapes is a wonderful veggie and seafood restaurant directly on the beach. Their menu is filled with appetising dishes, enjoyed by vegetarians and non-vegetarians alike. If, as the saying goes, you are what you eat, then a trip to the Seagrape Café should make you a delicious, organic, well-balanced human being indeed!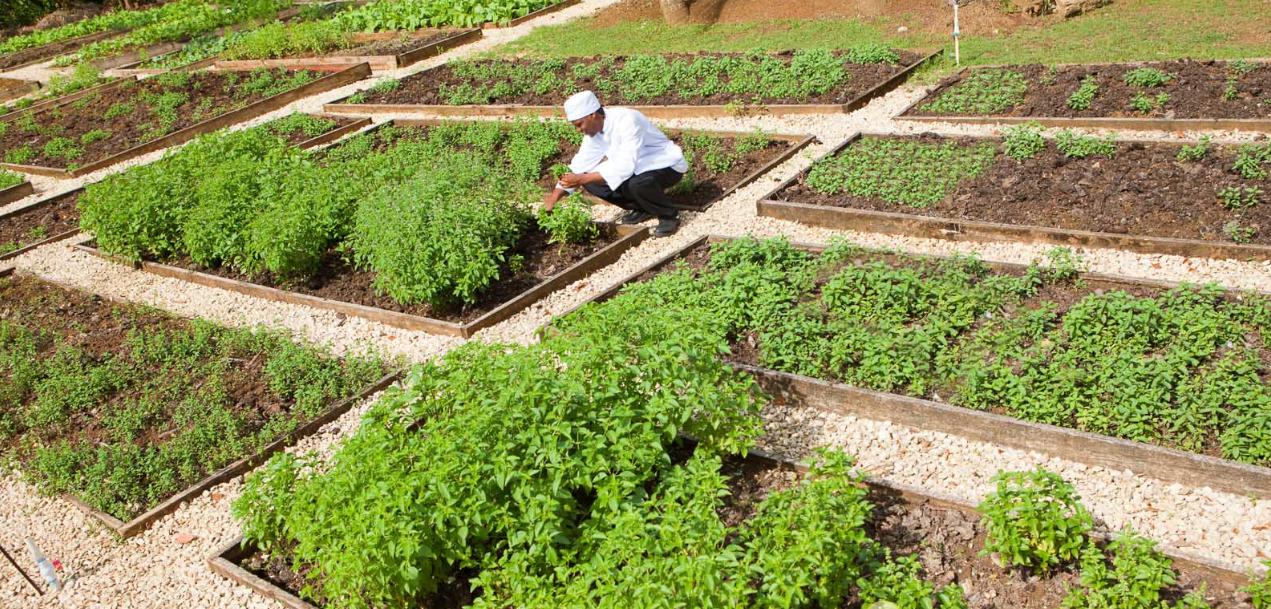 Believe us when we say you will be spoiled for choice! Try the famous Char-Grilled Vegetables on Olive Focaccia (cracked black pepper, goat cheese and pesto oil) or the Irie Vegetable Burger (lettuce, mushrooms, pickles, tomato onion chutney, choice of swiss or cheddar cheese) for a scrumptious meal you will never forget!
Beach Grill & Bella Vista: Couples Sans Souci
If you like casual dining on the beach then you are in for a treat! Enjoy grilled fare and fresh salads for lunch at the Beach Grill and authentic Jamaica specialities for a luscious dinner at Bella Vista.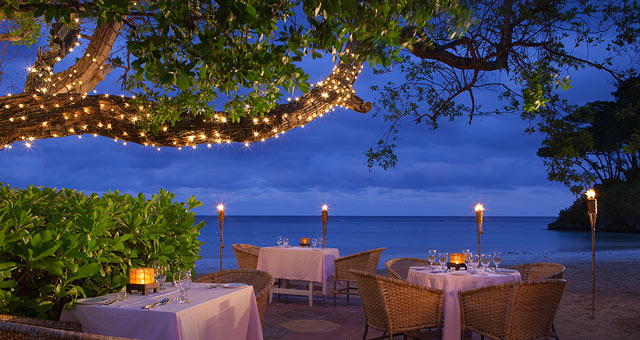 The restaurant is not exclusively vegetarian, but it does have utterly mouth-watering veg options, crammed full of organic wonder. The vegetarian pizza, Jamaican vegetable fritters and the vegetable burger are favourites among guests. You will be a regular visitor in no time.
The vegetarian food options in Jamaica are really something special. Do you have a favourite Jamaican veggie dish? Tweet us @Couplesuk and let us know about your vegetarian friendly dining experience!