Couples Resorts
Close
Book On
Couples-resorts.co.uk
For the Best Price
Free
Excursions
Free Golf
+ Scuba Diving
+
No Fault Cancellation
Roundtrip transfers
from the airport
How to make friends as a couple on holiday
Thursday, Apr 26, 2018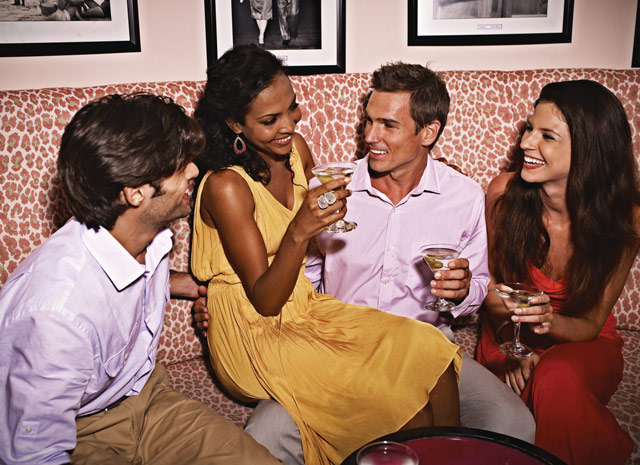 Couples Resorts, Jamaica has everything to make making friends easy for couples. You and your loved one will have plenty of one-on-one time together, but meeting other couples can enhance your holiday experience too.  Here's how to make friends as a couple on your fabulous getaway!
Excursions
An excellent way to mix-up the routine of doing everything as a pair is taking a trip with other couples. Excursions run daily to some of Jamaica's best-loved attractions, including Dunn's River Falls and Margaritaville. In addition to socialising with other people on these outings, the tours usually provide a nice overview of Jamaica and a sense of the areas you might want to explore in depth later.
Take a class
The classes at Couples Resorts are virtually endless. From crafts such as basket weaving to cooking lessons to salsa dancing, the choice is yours.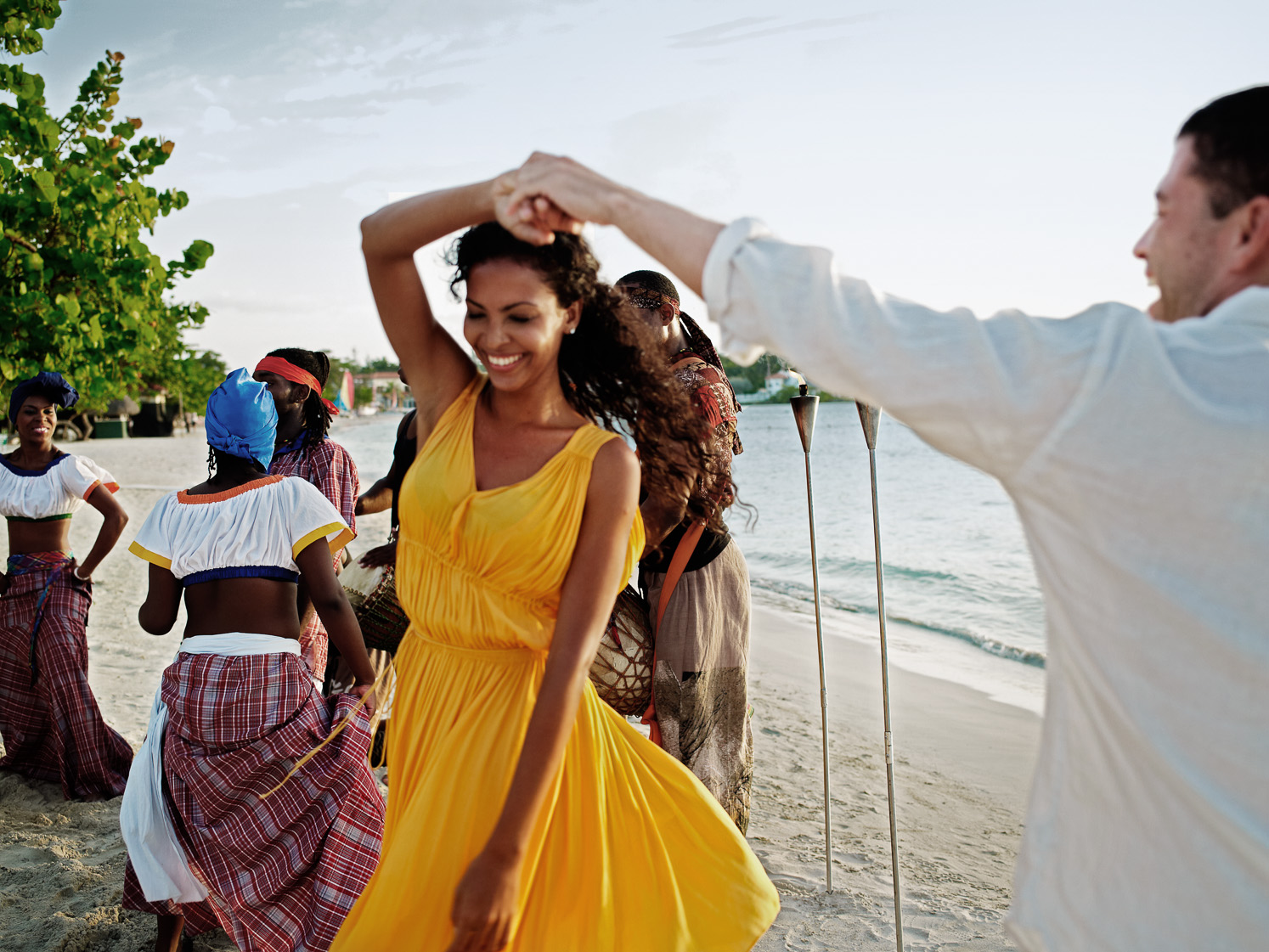 Classes are a great way to meet other couples.
Learning new things is not only fun and stimulating as a couple but also a great opportunity to make new friends. Plus, you will make new memories!
Sport – make friends as a couple
Take part in a game of couples tennis or a round of couples golf.  Jamaica is home to championship golf courses such as  Negril Hills Golf Course and Upton Golf and Country Club. Transport and green fees are part of your all-inclusive stay too.
Couples Resorts also has excellent tennis courts. Whether you visit the court for a group lesson or go to play a round of couples tennis, you are bound to meet other couples who you already share a common interest with (tennis). As your rapport grows with your new tennis friends, you can initiate something small like a happy hour or a friendly doubles match. This is a superb way to make friends as a couple.
Practice yoga and meditation
A yoga or meditation session is a delightful way to find couples who share the same love for some inner self-care.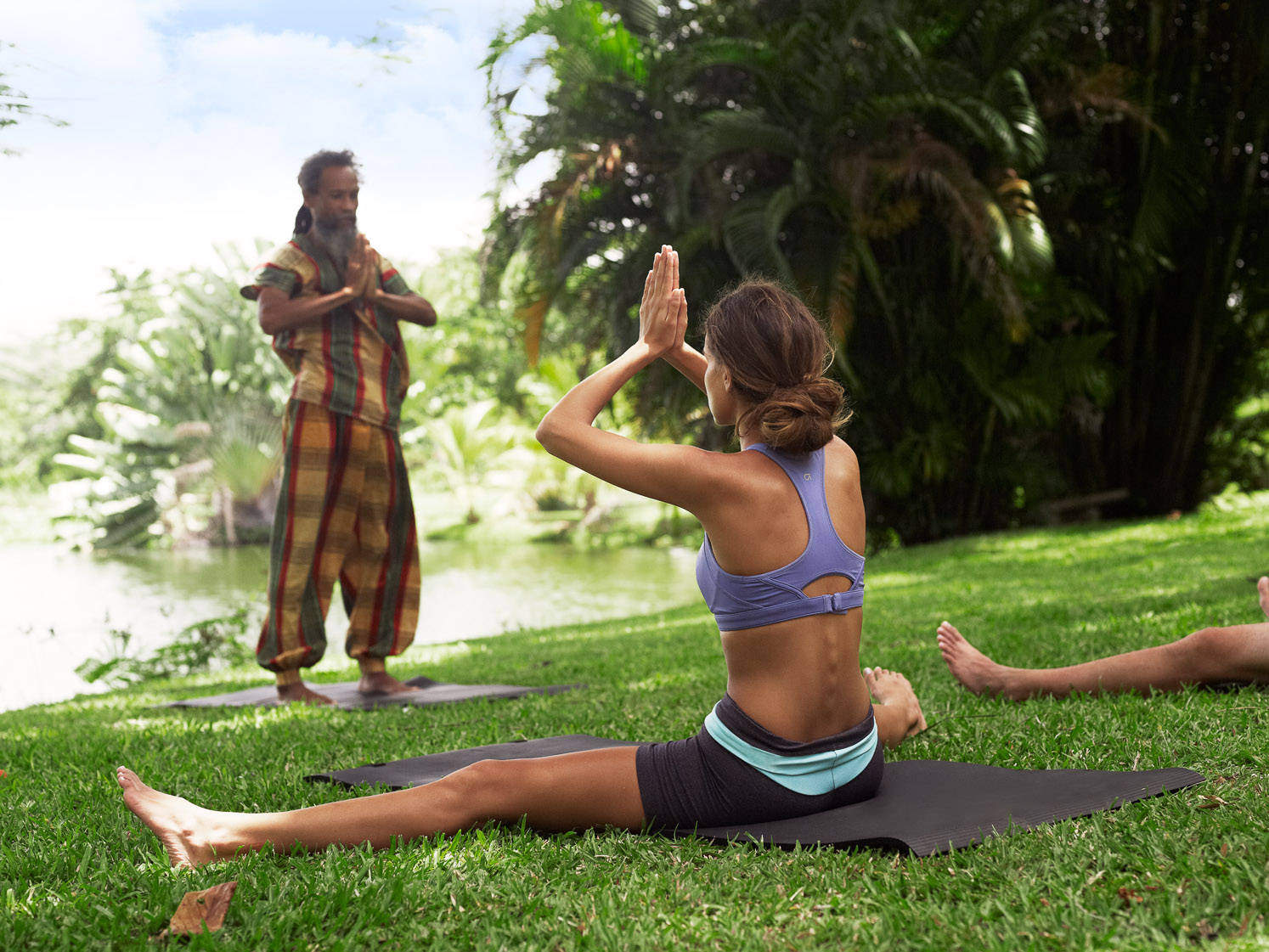 You and your special loved one may just enjoy the time being unplugged and reconnected to each other, but meeting couples with a similar mindset can be an incredible experience too.
Are you considering a trip to Couples Resorts? Contact a member of our team to find out more about our latest offers.