Couples Resorts
Close
Book On
Couples-resorts.co.uk
For the Best Price
Free
Excursions
Free Golf
+ Scuba Diving
+
No Fault Cancellation
Roundtrip transfers
from the airport
Top resorts in the Caribbean, Bahamas and Bermuda
Friday, Nov 23, 2012
Couples Are The Best!
As the year comes to an end we'd like to sip on sparkling wine and celebrate our success! All four of our resorts have placed in "Top resorts in the Caribbean, Bahamas and Bermuda"! We are delighted at all the achievements made throughout the year, and so a quick thank you to every member of our team at Couples Resorts for helping achieve the success we have been awarded with…
It always feels fantastic to be acknowledged for all the hard we work put into making magical memories for you on your all-inclusive holiday to Jamaica, thank you to www.travelandleisure.com for honouring us with these awards once again and making Couples Resorts some of the best all-inclusive resorts in the Caribbean.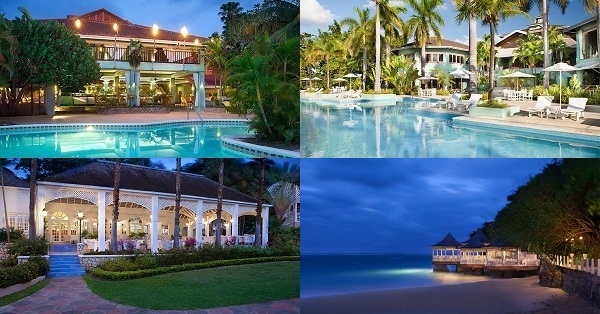 Couples Resorts offer attentive yet unobtrusive service- elegantly romantic, it is the luxury escape to rediscover one another. Fall in love with the serene surrounding and colourful culture embedded throughout the island. Each of our all-inclusive resorts offer gourmet dining and premium brand drinks, scuba diving and water skiing, excursions including the legendary Dunns River Falls and Margaritaville we offer more than just free snacks and drinks.
To rejoice all four Couples Resorts hotels ranking top ten resorts the Caribbean, we are offering a beautiful free Jamaican wedding package (terms and conditions apply) and would love for you to celebrate your ceremony here in Jamaica. Often acclaimed as one of the most romantic locations for a beach wedding, with its standstill sunsets and lush foliage exchanging your vows on this idyllic island couldn't be more perfect. Click onto the link and take advantage of this fabulous offer: http://www.couplesresorts.co.uk/special-offers/free-exclusive-jamaican-weddings-at-couples-resorts/ after all we are amongst the top resorts in the Caribbean, Bahamas and Bermuda!