Couples Resorts
Close
Book On
Couples-resorts.co.uk
For the Best Price
Free
Excursions
Free Golf
+ Scuba Diving
+
No Fault Cancellation
Roundtrip transfers
from the airport
Top 5 Thrill Seeking Activities in Jamaica
Friday, Jul 6, 2018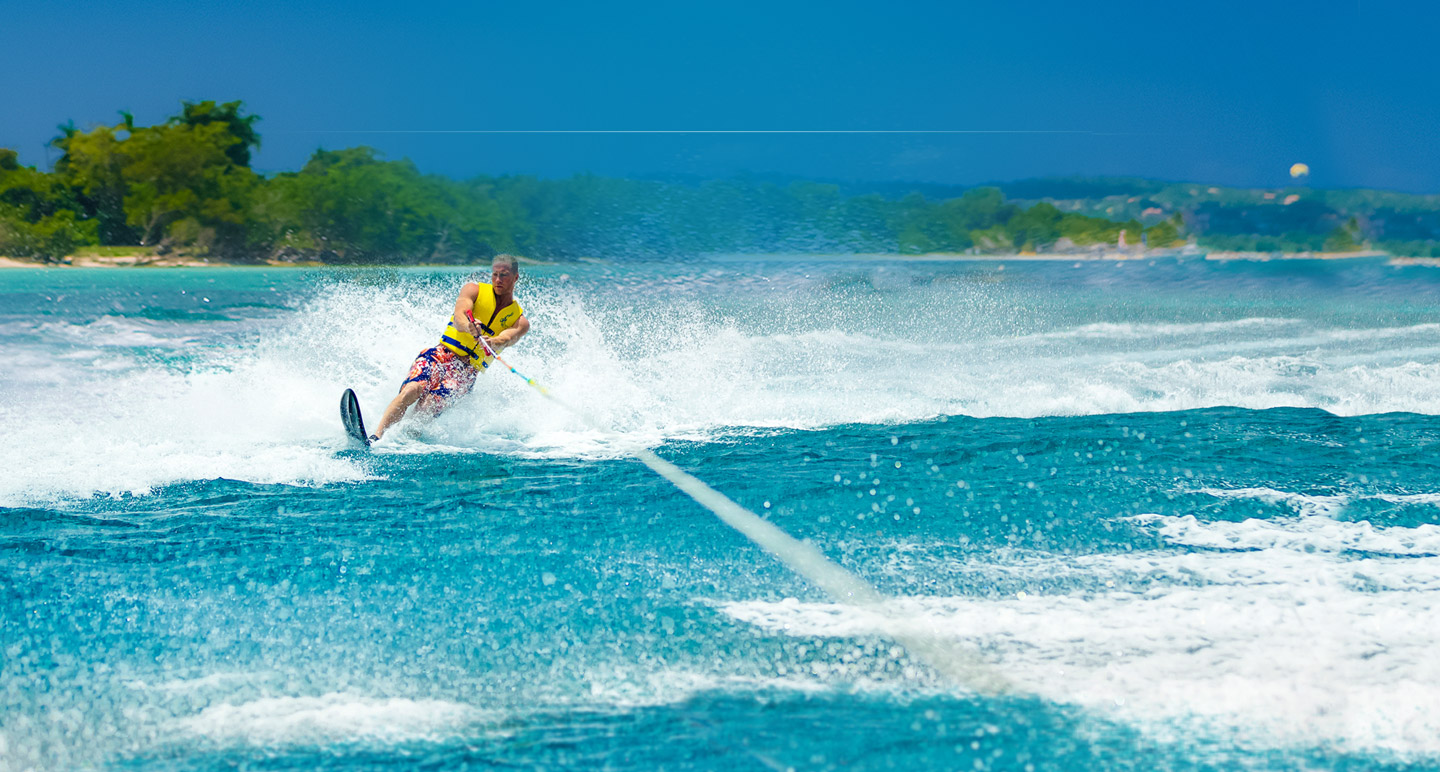 While Jamaica is known for luxurious and serene white sand beaches, relaxing is not the only thing to do on the island. From exciting water sports to fast paced zip lines there are activities to get your heart pumping. Here's our list of the top 5 thrill seeking activities in Jamaica.
Catamaran Cruise
There is no better place to enjoy the warm weather and Caribbean sun than on the water. Fast paced, splash filled and beautiful scenery too, a catamaran cruise has it all.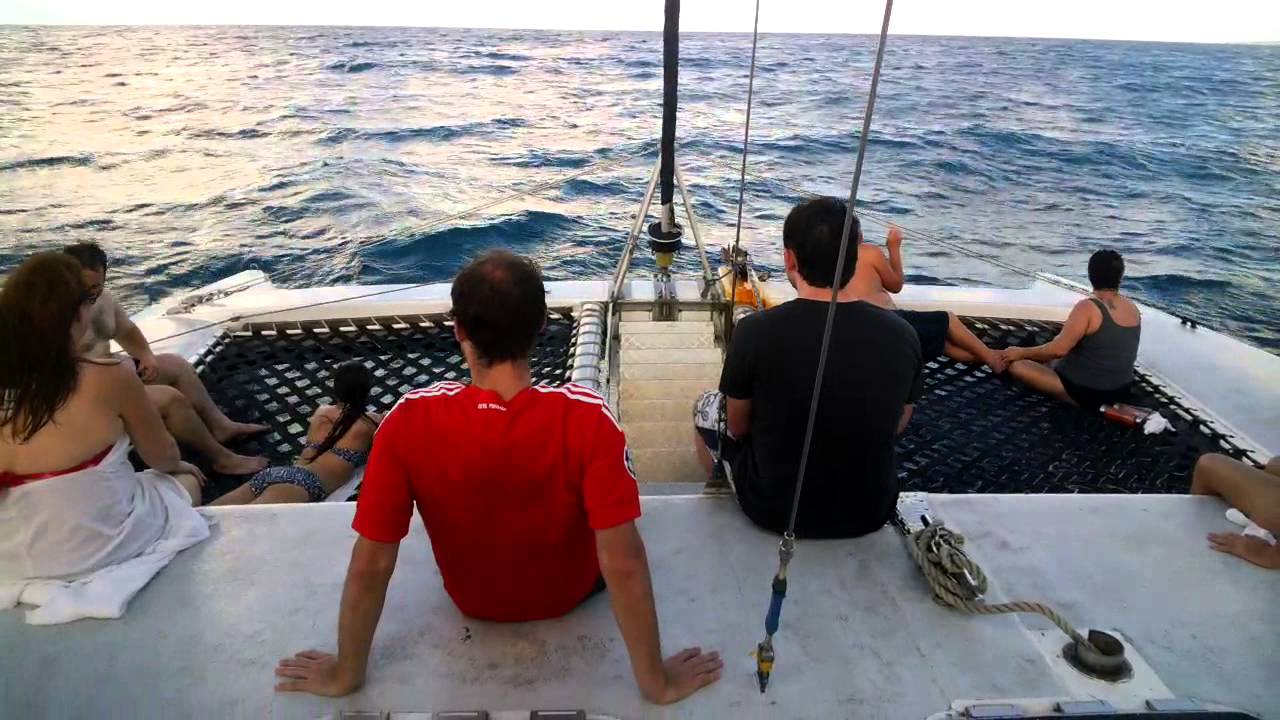 If you are looking to put some adrenaline into your veins, then sitting on a net as you pass over the bright blue waves below is sure to do the trick.
Water Skiing
If lying in the sun gets to be a bit too boring, water skiing is the ultimate cure. Be ready to hold on tight during this exciting outing because the only thing keeping you up and off of the water is your own strength. Get in a great work out while enjoying the beautiful blue waves: water skiing is the perfect excuse to not feel guilty about missing the gym during your holiday.
Mystic Mountain- Thrill seeking activities in Jamaica
If you are a thrill seeker, we highly recommend a stop at Mystic Mountain. For an additional fee, you can take in the spectacular 100 acre views and fully enjoy your time in the rainforest from the top of a mountain.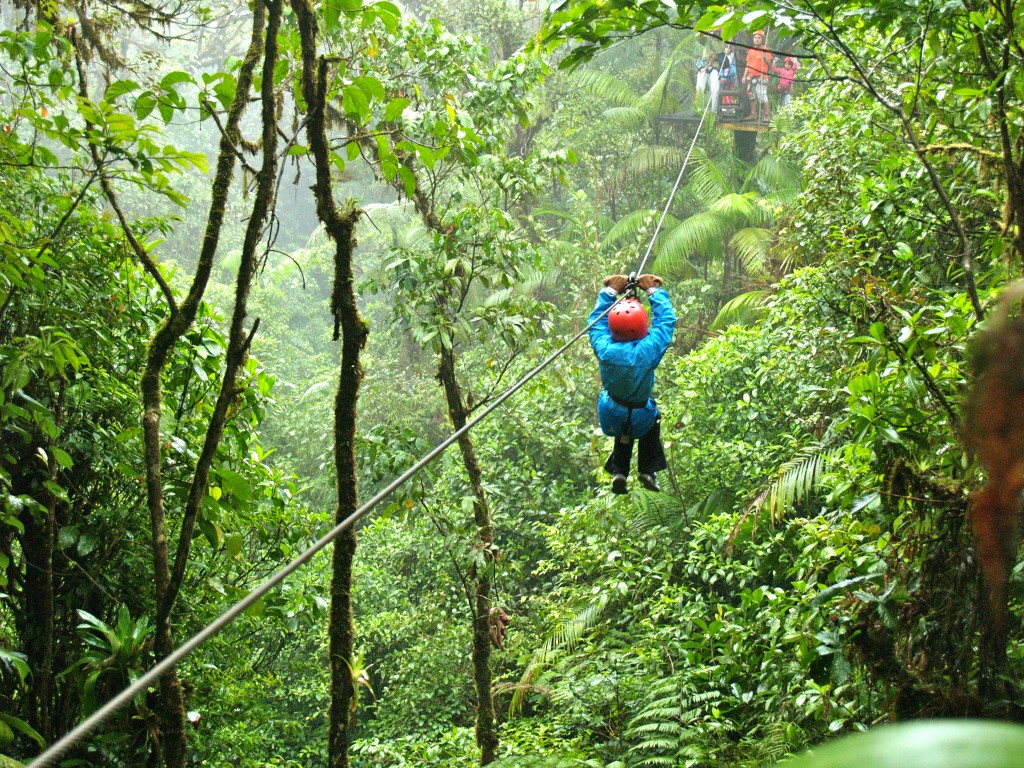 Experience the sights of the shore and the jungle from a bird's eye view that can only be seen from the tree tops. With bobsleds, zip lines and chairlifts, you are sure to have an experience that elevates more than just your heart rate.
Dolphin Cove
One of the island's top off-site excursions! At an extra cost you can get up close and personal with one of the smartest animal species on earth when you go swimming with the dolphins at Dolphin Cove. The ultimate adventure for any animal lover, interact with a variety of marine life such as dolphins, sting rays and sharks as well as beautiful tropical birds and reptiles.
Windsurfing
With a reputation for being a very beginner friendly water sport, windsurfing is always a fun option for anyone looking to branch out while in Jamaica.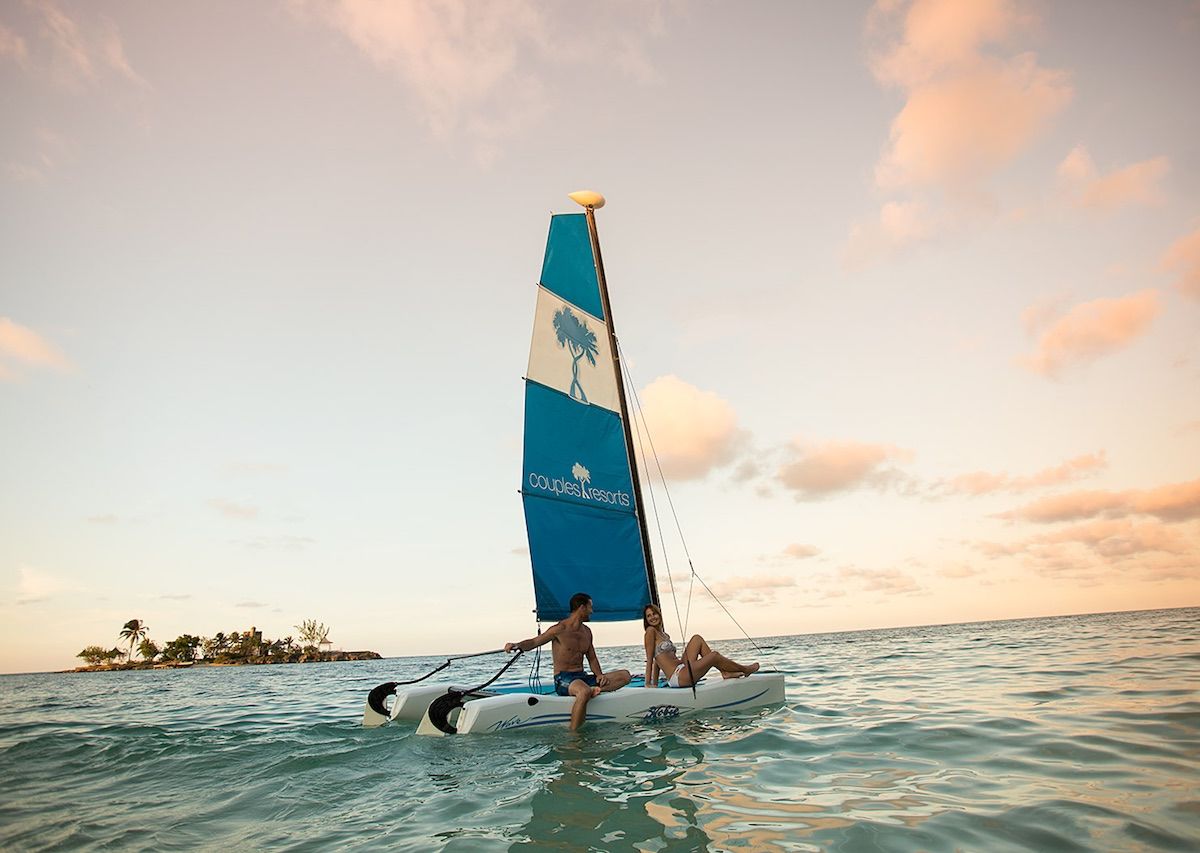 Take a brave approach and go out onto the water with just your loved one, or you can take a lesson and learn the tricks of the trade from a staff member. This is one of the best thrill seeking activities in Jamaica!
Have you ever done one of these thrill seeking activities at Couples Resorts Jamaica? Tweet us @couplesuk and let us know what your favourite was!