Couples Resorts
Close
Book On
Couples-resorts.co.uk
For the Best Price
Free
Excursions
Free Golf
+ Scuba Diving
+
No Fault Cancellation
Roundtrip transfers
from the airport
Top 5 Reggae Bars in Jamaica
Wednesday, May 13, 2020
Reggae is known as the heartbeat of Jamaica. The music genre is synonymous with both hardship and celebration and is central to Jamaican culture. If you are planning a trip to Jamaica, a visit to a reggae bar is a must-do! With so many great options around the island to choose from we decided to lend you a hand and to put together a list of the top 5 reggae bars in Jamaica. Read on to find out more…
Rick's Café, Negril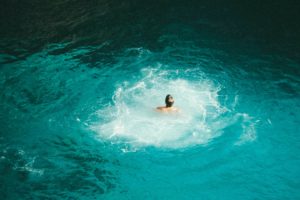 Perched on a cliffside along Negril's 'West End', Rick's Café is probably one of the most well-known reggae bars in Jamaica for both tourists and locals. Its idyllic location means that the bar offers the perfect vantage point to enjoy the beautiful Jamaican sunset while listening to live reggae music. If that's not enough for you, you can also watch the daring locals take to the cliffs and dive into the clear waters below with impressive skill. Feeling brave? Take the plunge yourself and receive cheers from the crowds of tourists and locals that gather to watch!
Pier 1, Montego Bay
Located in Montego Bay, Pier 1 is an open-air waterfront restaurant and bar which is renowned for its delicious seafood and traditional Jamaican dishes such as Jerk Chicken and Curried Goat. Pier 1 also offers some of the best entertainment on the island and hosts regular dedicated reggae events which is why it earned it a spot on our list of the top reggae bars in Jamaica.
Dub Club, Kingston

The Dub Club in Kingston is not only one of the best reggae bars in Jamaica but also the most popular party spot on the island. The Dub Club can be found looking down over Kingston, high on Jack's Hill. The bar welcomes locals, expats and visitors and hosts a range of live music acts serving up reggae and music of all kinds including rock and roots.
Bourbon Beach, Negril
Found on the famous Seven Mile Beach, Bourbon Beach is the one of the best places to enjoy live reggae in Jamaica. The bar is open daily but is renowned for hosting live reggae shows every Monday and Saturday night. Bourbon Beach continuously features Negril's up and coming reggae talent and Jamaica's premier superstars.
Alfred's Ocean Palace, Negril

Ideally situated on Negril's Seven Mile Beach, Alfred's Ocean Palace is a guesthouse, restaurant and beach bar that regularly host local acts for live entertainment. This is one of the best spots on the island to enjoy home-grown talent and reggae accompanied by delicious rum punch. The picturesque stage in Alfred's Ocean Palace is set on the beach so you can dance the night away to the sound of reggae with the sand between your toes.
Thank you for reading our blog 'Top 5 Reggae Bars in Jamaica'. Are you dreaming of a Caribbean getaway? Contact our team at Couples Resorts and begin planning your Jamaican holiday today.