Couples Resorts
Close
Book On
Couples-resorts.co.uk
For the Best Price
Free
Excursions
Free Golf
+ Scuba Diving
+
No Fault Cancellation
Roundtrip transfers
from the airport
Little Ochi Seafood Festival
Friday, Jul 5, 2013
Dive into some deep sea delicacies at the Little Ochi Seafood Festival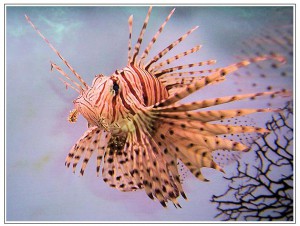 Little Ochi Seafood Festival is a celebration of Jamaican seafood, cooked in a rich variety of culinary styles. It's held on the beachfront in the small community of Alligator Pond in Little Ochi, on the south coast of Jamaica and is one of the biggest seafood festivals in the Caribbean.
The annual event attracts around 6000 people to feast on good food and enjoy the good vibes along with a lot of good people. Locals and holiday-goers gather together to perch on tables and consume delicious dishes such as seasoned fish, curried shrimp, jerk crab and garlic lobster.
The festival usually takes place in early July and is a fun-filled occasion of music, dancing and plenty of food and drink in the coolest surroundings in Jamaica. The event is an opportunity for the festival proprietors to introduce something new in terms of seafood cooking and customers get a chance to sample and tantalise their taste buds.
Little Ochi is one the most beautiful spots in Jamaica and the perfect place to sit back, relax and soak up the carefree island life atmosphere. The party atmosphere goes on well into the night with soca bands and other exciting entertainment artists from Jamaica. Dress casually and be prepared for a stunning seafood supper.
The lion fish, for example, one of the scariest fishes to come across whilst swimming in the Caribbean seas is a popular choice. It requires careful preparation due to the fish's venomous needle-like dorsel fins. Fillet the fish and season with garlic, oats and coconut milk and serve with ocre and carrots. It's a dangerous delicacy, but don't let fear get in the way of you trying a delectable dish.
At the very end of the festivities, don't judge yourself for eating all the food. Judge the cooks and the creative minds behind these dishes. They are guaranteed to be delicious and too good to resist.