Close
Book On
Couples-resorts.co.uk
For the Best Price
Free
Excursions
Free Golf
+ Scuba Diving
+
No Fault Cancellation
Roundtrip transfers
from the airport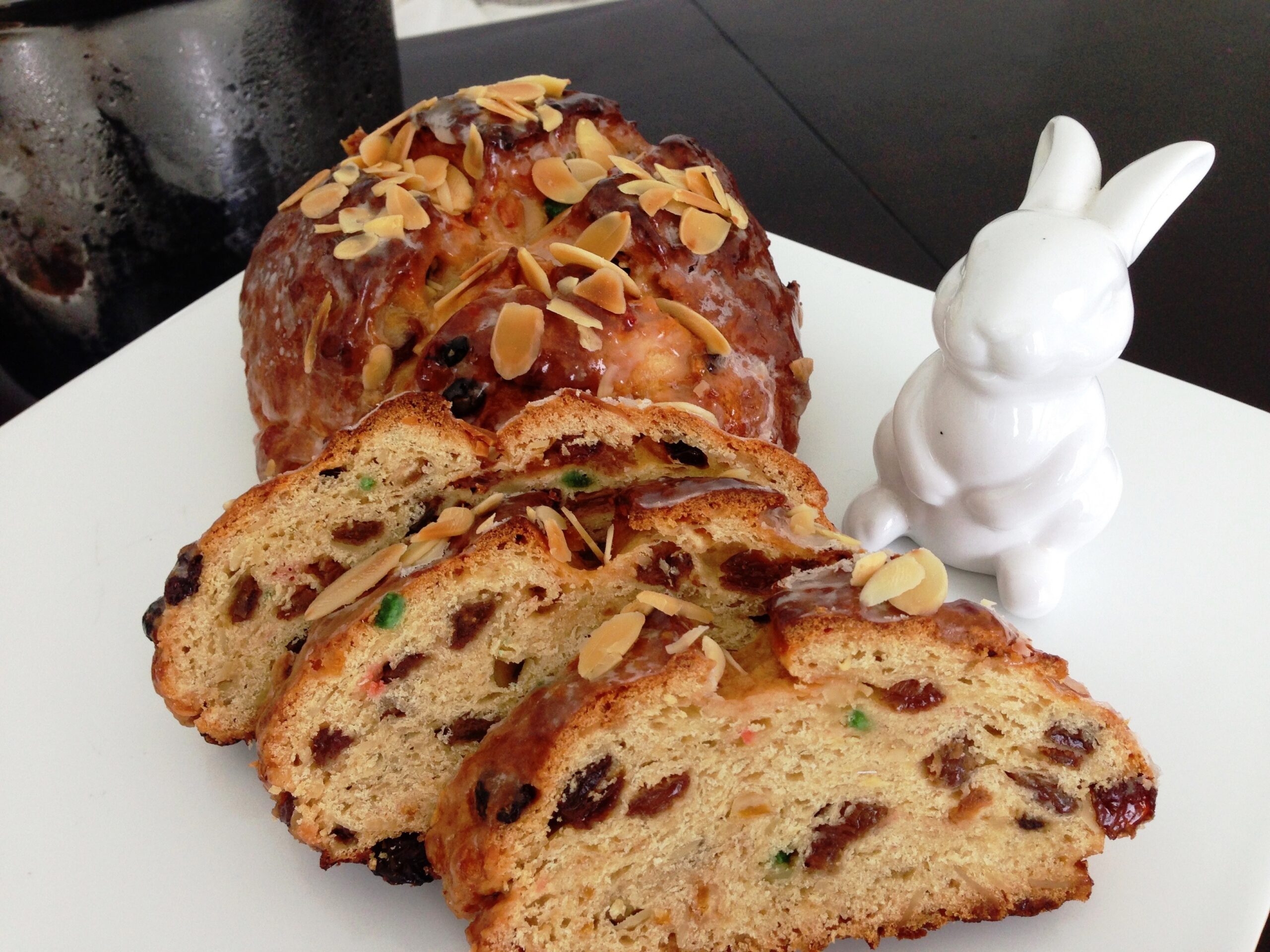 Jamaican Spiced Easter Bread Recipe
Thursday, Mar 25, 2021
With Easter just around the corner, there's no better time to put your culinary skills to the test and impress friends and family with this traditional Jamaican Spiced Easter Bread recipe.
This Jamaican Spiced Easter bread recipe is brought you from Couples Resorts' Executive Chef, Stefan Spath. This sweeter take on the festive hot cross bun is sure to add some Caribbean flair to your Easter celebrations.
Stefan Spath is the Executive Chef at Couples Resorts. He's resided in Jamaica since 1999 and fully embraced the island life, with his love for fresh and local Caribbean ingredients clearly demonstrated in the food he creates.
Now, let's begin making Stefan's special Easter bread recipe…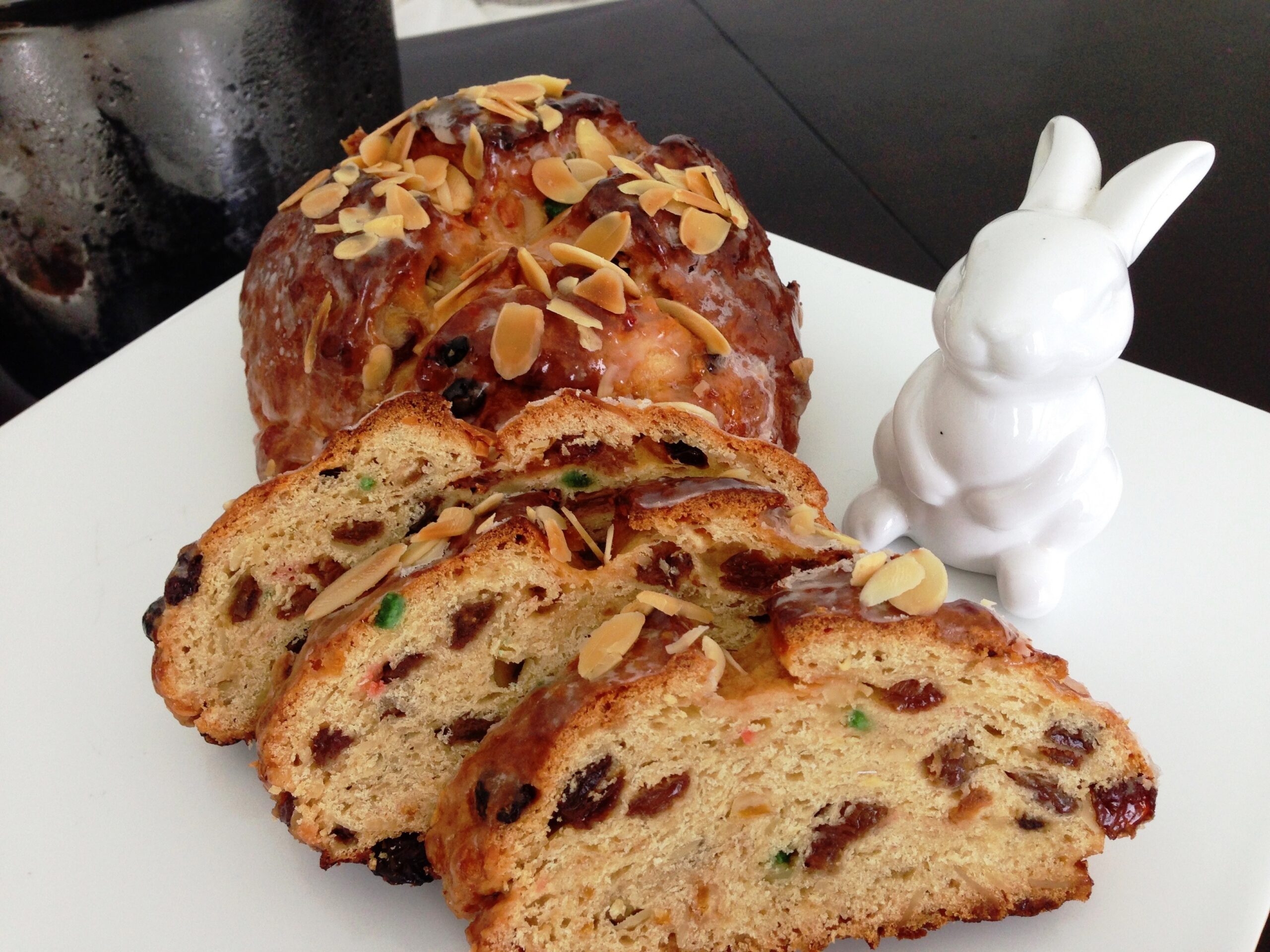 Ingredients:
120ml milk
1 teaspoon of dry yeast
9 oz/350g flour
5 oz/140g unsalted butter
1 ½ oz/40g sugar
Pinch of salt
1 egg
A few drops of vanilla
Rind of 1 lemon or lime
1 teaspoon of finely grated fresh ginger
4 1⁄2 oz/125g raisins
2 oz/50g mixed peel (finely chopped)
3⁄4 oz/20g sliced almonds (roasted)
1 tsp finely chopped fresh thyme leaves
For glaze and topping:
1⁄2 cup apricot jam
1⁄2 cup sifted icing sugar
Drop of almond essence
Dash of water
1⁄4 cup sliced roasted almonds
Method
Heat milk until lukewarm, add yeast and combine well, add flour and mix
Put flour into a large mixing bowl, add yeast / milk mix in the centre
Cover with a little flour and allow to rest (and rise) for about 30 minutes
Cream the butter until light and fluffy
Add all the other above ingredients (including the butter) to the flour / yeast mix and mix well (using a dough hook) – for at least 5 minutes
Add raisins, mixed peel, almonds and thyme to the dough
Mix in quickly until well combined, cover bowl with plastic and allow dough to proof (and rise) for about 1 hour
Take dough out of bowl and shape into a round loaf, place on a grease paper lined baking sheet. Allow to rise again (approximately 45 minutes in a warm place)
Brush with Egg wash (1 whole egg slightly whisked) and bake in a preheated oven at 350°F or 175°C for about 50 minutes
Check with a wooden skewer to ensure the bread is baked properly
While the bread is in the oven, work on your glaze
Bring apricot jam to a boil and brush loaf generously with the jam – do this immediately as you are removing it from the oven
Mix icing sugar with a drop of almond essence (very little) and some water until you get a glaze-like texture
Brush onto warm loaf and immediately cover with sliced roasted almonds
We hope you love this Jamaican spiced Easter bread recipe as much as all of us here at Couples Resorts!
What is your favourite Easter recipe? Tweet us @CouplesUK and let us know!