Couples Resorts
Close
Book On
Couples-resorts.co.uk
For the Best Price
Free
Excursions
Free Golf
+ Scuba Diving
+
No Fault Cancellation
Roundtrip transfers
from the airport
How to Throw a Caribbean-Style Barbecue
Friday, May 3, 2013
The May Day Bank Holiday is fast approaching, and now that the British weather is behaving itself it's time to celebrate with a Caribbean-style barbecue. Nobody knows how to party like they do in the Caribbean – after all, the term 'barbecue' came from there, as did the methods of barbecuing practised today. So open up those patio doors, break out that grill and throw a BBQ to rival any Bajan bash.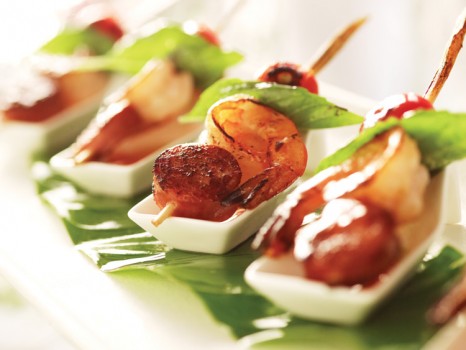 The Food
The food can make or break a party, so make sure you've got plenty of flavours to tantalise your guests' taste buds. Levi Roots' recipe for BBQ jerk Chicken is a must and goes down well with a mixed leaf salad. Seafood is a major part of Caribbean cuisine, so be sure to include a grilled fish dish on the menu. Fun-loving Rustie Lee's recipe for sweet potato salad compliments the chicken dish or works well alone.
The Drinks
Just as no Parisian party would be complete without the green fairy of absinthe, no Caribbean bash could possibly exist without rum. Serve the island's staple spirit in fruit-based cocktails such as mojitos or pina coladas or as rum punch – the traditional Caribbean elixir. Just be sure to stock up so that your guests never have to utter the woeful words of Captain Jack Sparrow: "Why is the rum gone?!"
Here's a classic rum punch recipe straight from the bar at Couples Resorts: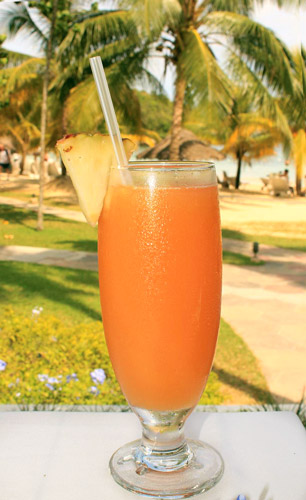 1 shot of Coruba Dark Rum (or your favourite Dark Rum)
1 shot of Appleton Special Rum
1 shot of Bacardi White Rum
Half a cup of Orange Juice
Half a cup of Pineapple Juice
Splash of Freshly Squeezed Lime
Splash of Grenadine Syrup
Mix all ingredients
Shake well & serve over ice in a large glass
The Décor
Keep decorations simple and stylish. Some tiki torches, blow-up palm trees and strings of tea lights for when dusk approaches is enough. Use fabrics in an array of brilliant colours such as hot pink, lime green and bright orange to cover any drab outdoor furniture and as table cloths. Buy exotic flowers (such as hibiscus or birds of paradise) and tropical fruits to arrange as centrepieces.
The Music
Have fun compiling a playlist of your favourite Caribbean tunes. Reggae, ska, calypso and salsa are commonly associated with many of the islands and will really add to the tropical vibe. The music of Bob Marley and Rhianna are obvious choices, but why not mix it up with some new artists such as Trinidadian soca musician Shurwayne Winchester or Jamaican dancehall artist Konshens? Songs from the beloved Jamaican mento band The Jolly Boys are always worth adding to the playlist – their version of Amy Winehouse's 'Rehab' is stunning.