Couples Resorts
Close
Book On
Couples-resorts.co.uk
For the Best Price
Free
Excursions
Free Golf
+ Scuba Diving
+
No Fault Cancellation
Roundtrip transfers
from the airport
Enjoy a couples all-inclusive holiday
Monday, Nov 12, 2012
Swap The Snow For Sunshine at Couples Resorts, Jamaica!
Winter time in the UK  is made up of grey mornings, gusty winds and gloomy rains; If waking up to the cold isn't part of your plan this winter, join us at the picturesque paradise Couples Resorts in Jamaica and rise to warm suns, glistening seas, rich culture and delicious cuisine. A Couple's Resort break allows you to escape the winter blues, and soak up the soothing sun on a perfectly indulgent holiday for you and your partner.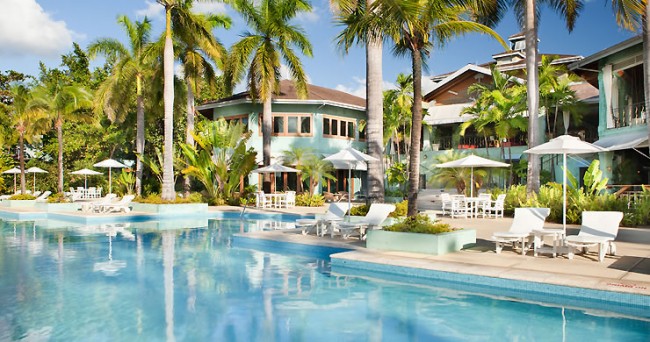 Bursting with festive cheer, celebrate the jolly season and Jamaican spirit, enjoy Christmas inspired meals with a tropical twist on your all-inclusive Jamaican holiday– everything is included in the cost so you don't have to break the bank this Christmas. Offering a choice of 4 different resorts to suit your personality, Couples' welcomes you to discover Jamaica's golden heritage and idyllic beauty; our resorts are spread throughout the island, each with a signature trait offering something a little different from the other, but all of them are equally special.
There are plenty of excursions and activities to embark upon, put the thrill back into your lives and swim through the vibrant coves and reefs the cool waters offer, mountain bike through the lush greeneries or lose yourself in an organic spa treatment. Couples Resorts offer an excellent choice of both tranquil and exciting activities for you and your loved one to endorse.
With over 60 years' experience, our holidays combine luxury, value and romance to give you a lifelong memory. We pride ourselves through our exceptional services and staff, who are committed to you our guests. At Couples Resort we put our heart in everything we do and believe our hospitality is some of the warmest around, why not gift your loved one the gift of sunshine this winter and experience a Couples all-inclusive holiday for yourself here in the charismatic Caribbean.