Couples Resorts
Close
Book On
Couples-resorts.co.uk
For the Best Price
Free
Excursions
Free Golf
+ Scuba Diving
+
No Fault Cancellation
Roundtrip transfers
from the airport
Curried Shrimp Recipe
Thursday, Mar 6, 2014
There is always a delicious and tasty dish to enjoy while basking in the beauty of the Caribbean on vacation on the island of Jamaica. At Couples Resorts, we are always whipping up delicious treats suitable for any occasion such as an entrée or appetizer which we are also happy to share during the resorts cooking classes held once a week.
Below we share with you a very easy dish that you can enjoy while at home thinking about being with us in island paradise on a Caribbean holiday.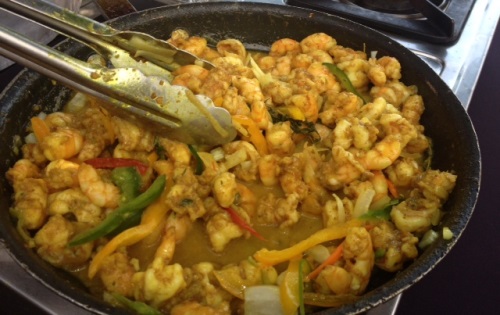 Mixture of shrimp and ingredients
1 onion diced
1 clove garlic
4 tbsp corn oil
1 lb shrimp
3 tbs curry powder
1 scotch bonnet pepper
1 stalk scallion
1 sprig thyme
½ coconut milk
Salt & pepper to taste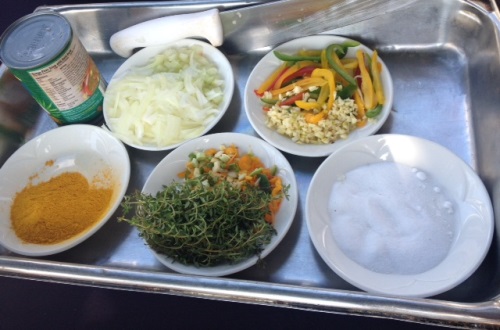 Seasonings used in Curried Shrimp
Method
Season shrimp with curry, salt and pepper
Heat pot, add olive oil then curry garlic, scallion, thyme, hot pepper, onion and allow to sauté for a minute
Add shrimp and stir occasionally for a few minutes, then add coconut milk and allow to cook for about five minutes
Remove and serve
Curried Shrimp
See in video link below what to expect when next you visit our all inclusive resort.