Couples Resorts
Close
Book On
Couples-resorts.co.uk
For the Best Price
Free
Excursions
Free Golf
+ Scuba Diving
+
No Fault Cancellation
Roundtrip transfers
from the airport
5 Foodie Recipes Using Caribbean Rum
Saturday, May 25, 2013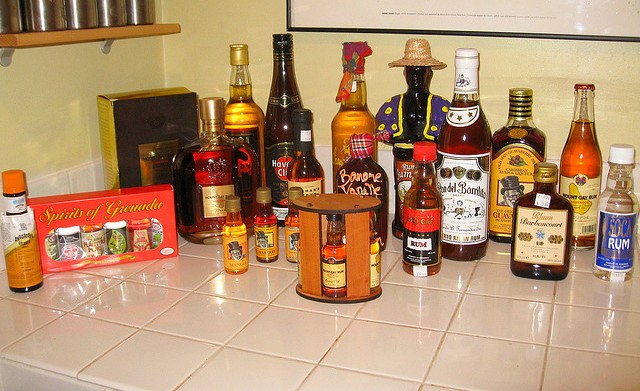 The Caribbean is renowned for creating dishes that tantalise the taste buds, and people flock to the islands to sample the rich variety of Caribbean cuisine. But there's one flavour in particular that everyone associates with the Caribbean. And that's rum.
Rum's smooth, sweet flavour makes it a distinctive and timeless drink & and the Caribbean is by far its main producer with more than 80% of the world's total output coming from there. Virtually every island has its own distinct style, and it's no surprise that most of them incorporate rum into their food and drinks recipes. Couples Resorts Couples Resorts brings you five of our favourite recipes, spanning main courses, desserts ñ and of course something to drink afterwards.
Bajan Rum Punch
Bajan rum punch is one of the oldest rum punches and has a simple recipe enshrined in a national rhyme:
One of sour, two of sweet, three of strong, four of weak.
In recipe form, the method is: one part lime juice, two parts syrup, three parts rum (preferably from Barbados, of course!) and four parts water. Serve with a dash of Angostura bitters and grated nutmeg.
Rum Cake
Rum cake (also called black cake) is a dessert traditionally associated with Christmas, weddings and Christenings on most Caribbean islands. It conveys a special sense of luxury, as the ingredients such as raisins and prunes cost more than mangoes and pineapples.
The fruit is soaked in rum for months ñ even up to a year ñ making the cake moist and rich in flavour, and it gets better with age. The rum acts as a preservative which means the cake won't spoil quickly. Every Caribbean island has its own variation on how to make it. A nice and easy black cake recipe comes from the Naparima Girl's High School Cookbook ñ the ultimate Trinidad and Tobago cookbook.
Jamaican Banana Rum Bread
The secret to a mean tasting banana bread (mean as in good) is dark rum. Just like rum cake, this bread gets better with age, and the subtle taste of rum appears a day or so after it has been baked. This basic recipe is a simple, boozy take on traditional banana bread. It's easy to follow and can be adapted with the use of spices. Jamaican flavours such as nutmeg and allspice work well.
Beef and Mango Jamaican Stew
The perfect meal to go with a rum cocktail. Braising steak is cooked with nutmeg, soy sauce and curry powder. The juicy meat and sweet mangoes bring out the flavours of the Caribbean, while the inclusion of rum really gives the meal a kick. Simon Rimmer's recipe wisely advises us to serve the stew with long grain rice and a rum-based drink if desired ñ and who wouldn't!
Rum Sauce
Bajan rum sauce is made up of only two ingredients: rum and birds eye chillies. Get yourself a sterilised jar, pop in the chillies and pour over the rum. Steep for at least two weeks (the longer the hotter) and pour over your chosen dish to give it a real kick.
There are other more mild rum sauces to try out, of course. Citrus rum sauce is great drizzled over grilled chicken or pork, caramel rum sauce works with grilled pineapple, and butter rum sauce adds some richness and warmth to a fried banana dessert.