Close
Book On
Couples-resorts.co.uk
For the Best Price
Free
Excursions
Free Golf
+ Scuba Diving
+
No Fault Cancellation
Roundtrip transfers
from the airport
Things to do in Negril Jamaica
Thursday, May 10, 2018
Buzzing nightlife, beautiful beaches, fun-filled watersports and friendly locals – Negril, Jamaica, has something for every type of holidaymaker. With so much on offer, it can be difficult to choose what do and see.  To help you decide, we have put together a list of the best things to do in Negril Jamaica to make your trip unforgettable.
The Blue Hole Mineral Spring
Located in the hills, the Blue Hole Mineral Spring is one of the best off the beaten path things to do in Negril, Jamaica. It sits beneath a hollow opening in the land and is completely enclosed by Karst limestone. The naturally occurring minerals in the limestone act as an underground filter. This creates the steady surge of water, leaving behind a luxuriously pure bath of minerals for visitors to enjoy.
Catamaran Sunset Cruise
A holiday to Negril is not complete without witnessing a Jamaican sunset! For the most magical experience, take a catamaran cruise. You and your loved one can watch the beautiful sunset from the deck as you sip on delicious rum punch.  The best part? The cruise will be entertained by a local musician – just him and his guitar. A perfect way to end a day in the Caribbean sun, this really is one of the romantic things to do in Negril Jamaica.
Margaritaville
A playground for adults, Margaritaville is the ideal place for those that want to let their hair down with a day of margarita sampling and beach fun. Start your day off by kicking back and relaxing in your private beachside cabana. Cool off in the sea and watch the comings and goings on Seven Mile Beach. Later hit the bar and restaurant where you can sample all types of margaritas and tasty dishes, such as 'Jerk BBQ Pork Tacos' or 'Coconut Shrimp'.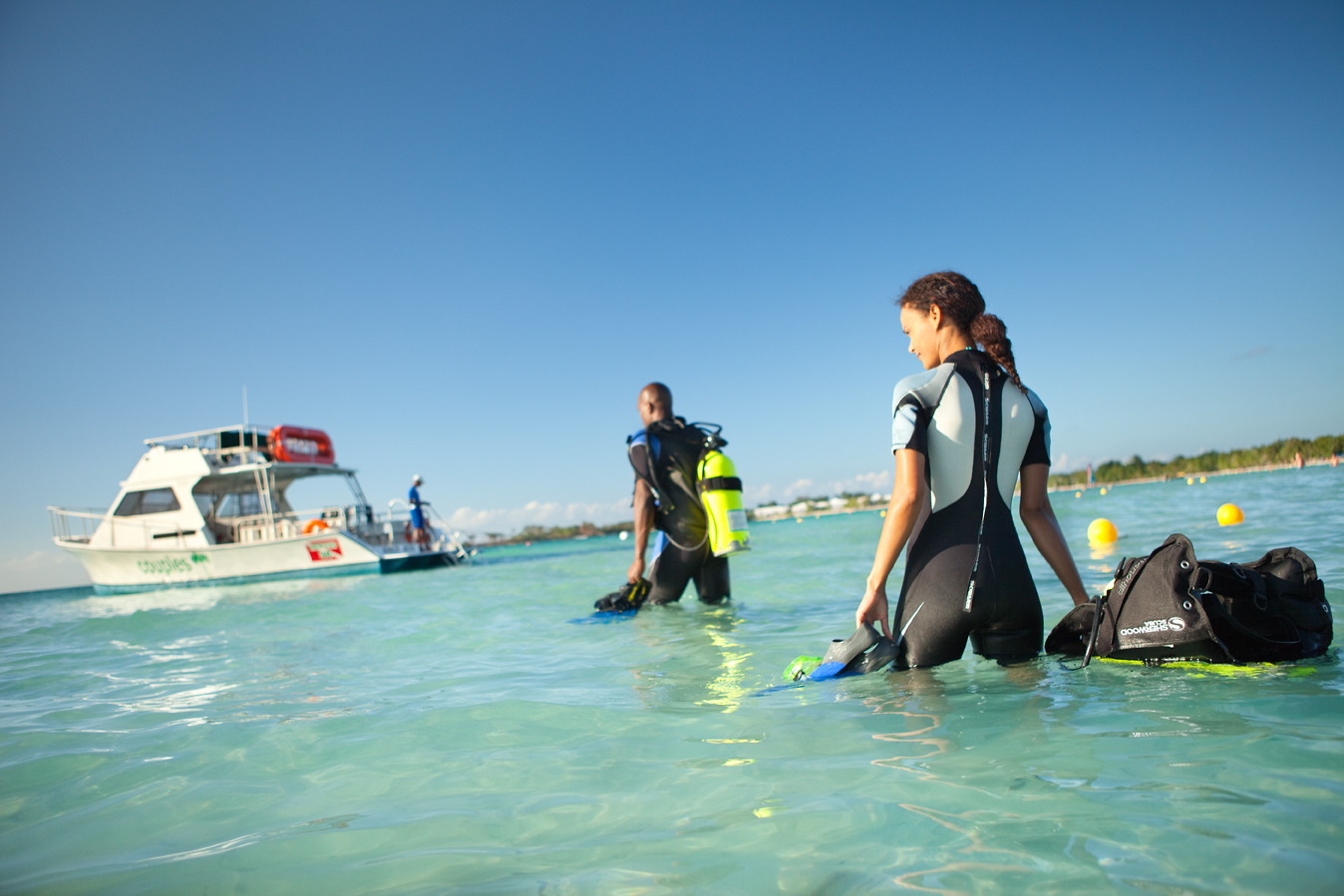 Watersports – Things to do in Negril Jamaica
Negril really is a watersport lover's dream! Kayaking, paddleboards, sailing, snorkelling, waterskiing, windsurfing – you really will be spoilt for choice! Want to take your love of the water to the next level? Why not get your PADI Scuba Diving Certification and have something to show to your friends?  Whether you are a seasoned pro or a beginner, you can become certified – a great skill to take home with you.
Ricks Café
Situated on a Cliffside along Negril's famous 'West End', Ricks Café is a well-known Jamaican haunt where tourists and locals frequent. Its enviable location means that Ricks offers the perfect vantage point from which to take in a Jamaican sunset. Another highlight is the cliff jumpers – the highest cliff here is about 35 feet. Daring locals will take to the cliffs and dive into the clear waters below with impressive skill. Feeling brave? Take the plunge yourself and you can expect cheers from the crowds of tourists and locals that gather to watch!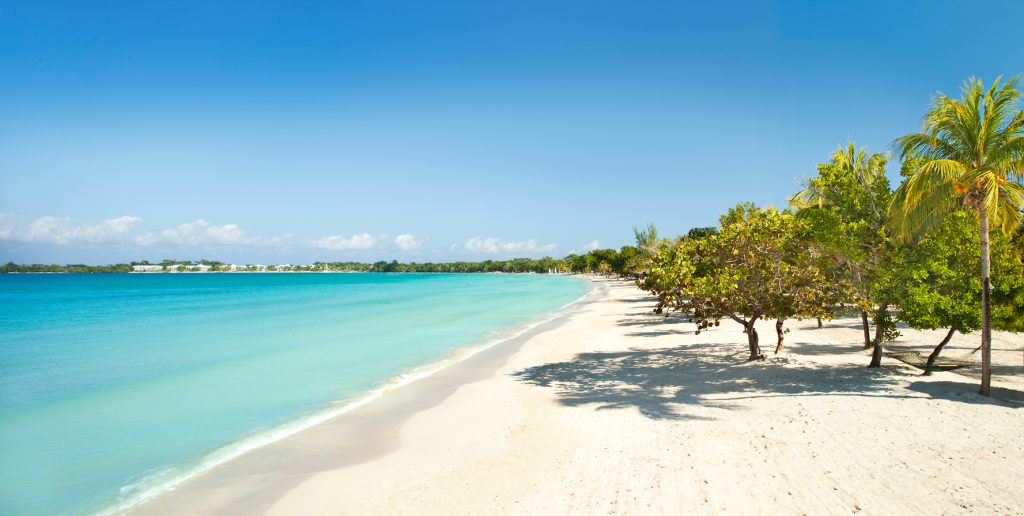 Seven Mile Beach
Unsurprisingly, Jamaica is home to what has been consistently voted as one of the world's best beaches – Seven Mile Beach in Negril. This popular stretch of beach is often frequented by many locals. Travel south along the beach and the hotels and resorts will start to disappear and you will begin to see more local vendors and shops. Walking along these warm white sands is the perfect way to experience local culture and meet the local people.
Kool Runnings Adventure Park
If you prefer your water fun in a theme park, visit Negril's popular Kool Runnings Adventure Park. From riding on a bamboo raft and paintballing to canoeing, and even spinning in a human gyroscope, this park offers a variety of different experiences for you and your partner1
Have you visited Negril and have something to add to the list? Tweet us @couplesuk and let us know!