Couples Resorts
Close
Book On
Couples-resorts.co.uk
For the Best Price
Free
Excursions
Free Golf
+ Scuba Diving
+
No Fault Cancellation
Roundtrip transfers
from the airport
10 Activities You Can't Miss in the Caribbean
Wednesday, Apr 3, 2013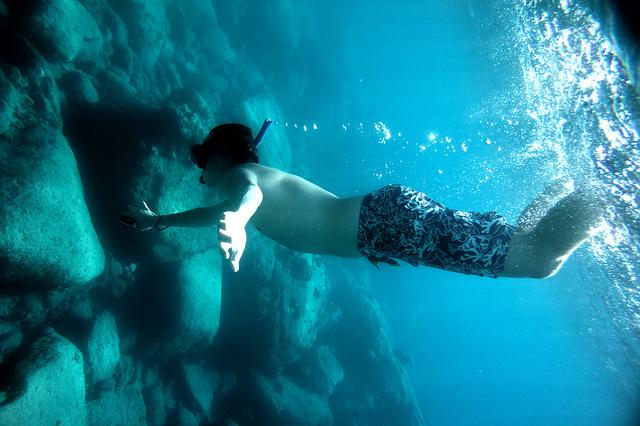 The Caribbean is spread over hundreds of islands, from small to large, cheap to expensive, boring to fun. Actually, scratch that last bit—none of them are boring. You'll be spoilt for choice when you step foot on one of these tropical paradise. Whether you're a shopper looking to find the best souvenir or an adrenaline junkie who craves adventure in every corner, the Caribbean will have you sorted. It was difficult trying to limit this list to 10 points, so expect nothing less than the best.
On the Water
Watching Whales Pass By – Think beyond sea turtles and tropical fish. Caribbean waters are home to much larger mammals, marvels of the Sea World. It's difficult to spot whales and dolphins from shore, but go on a cruise with experts and they'll take you right to the heart of the sea to spot whales pass by the Caribbean on their way further down South.
Exploring Waterfalls – The Islands are home to tons of waterfalls; big, small, trickling and powerful. If the sun and jungles get repetitive, go on a search for a backdrop which ends up becoming a relaxing pool to swim in. Jamaica has some great waterfalls to relax in, like Dunn's River Falls. The Falls are only 7km away from Sans Souci, on the cliffs of the Emerald Coast.
Learning to Surf – Surfing becomes even more fun when you're riding through the warm waves of the Caribbean waters. There are tons of water sport resources and lessons from Couples Resorts that will teach you etiquette as well as how to ride smoothly on a surfboard.
Snorkelling – Endless coral reefs combined with perfect weather conditions makes the Caribbean Islands a snorkelling heaven. Below the surface of light waves is a universe of colourful marine and coral life; an experience you cannot miss.
On the Land
Hiking Through Rainforests – Islands like Puerto Rico have their own rainforest. It may not be mysteriously big like the Amazon, but it's still filled with rare animals and vegetation you can't find outside of these regions.
Horseback Riding – This isn't your everyday horseback riding experience. Being on a horse racing through the wind as it leaves splashes of sea shore behind you is sensational, to say the least. There are many horse riding excursions that take place in the Caribbean, such as Heritage Beach in Jamaica.
Enjoying Jamaican Reggae – Not many get to witness the origins of authentic Reggae in their lifetimes. A trip to Jamaica without visiting the roots of Reggae is essentially incomplete; Bob Marley and his passion is a big learning pool for tourists. You can learn about how it all began and visit Bob Marley's village, Nine Mile. You can even visit his grave and pay your respects to the King of Reggae himself.
Tasting Caribbean Cuisine – You can taste authentic Caribbean cuisine right here at Couples Resorts. Chef Stefan Spath along with his talented team offer an array of delicious indulgences to take you to a Caribbean heaven. This includes fresh seafood caught by local fishermen, renowned herbs and spices such as nutmeg and coconut, and mouth-watering tropical fruit like breadfruit and ackee.
A Relaxing Spa – Not everyone wants to go around jumping from rock to rock, swinging from one tree to another. Even our crave for adventure needs some rest. Take a day from your holiday for a moment of Zen with a massage from one of Couples Resorts' award-winning spas. You can indulge in a tranquil session lying under palm trees, right on the pinnacle of cliffs that overlook beautiful coral reefs.
Zip-lining – Zip lining is a safer alternative to BASE jumping or hand gliding. There's nothing more adrenaline-inducing than reaching speeds up to 160 km/h as you fly through high trees, thick canopies, and rainforests.
Whether you're visiting for a weekend, a week, or a month, you should manage to fit in at least five of these activities. Things like surfing, snorkelling, and watching sea life can all be done in one day if you plan accordingly. Try and split the action-packed activities over a number of days as they can leave you quite drained.