Couples Resorts
Close
Book On
Couples-resorts.co.uk
For the Best Price
Free
Excursions
Free Golf
+ Scuba Diving
+
No Fault Cancellation
Roundtrip transfers
from the airport
All Inclusive Holidays to Jamaica 2020
Friday, Jul 12, 2019
In this blog, we advise what to look for if you are researching all inclusive holidays to Jamaica 2020
Looking for a holiday with something special? An all-inclusive holiday to a luxury resort in Jamaica could be just what you're after! This striking island welcomes over 80,000 visitors from the UK and Ireland every year. When it comes to your trip, here's what to expect on all inclusive holidays to Jamaica 2020.
Flights
Jamaica is an extremely special island and once you have been there, you will understand why so many British and Irish holidaymakers return year after year. UK travellers have had access to direct flights to Montego Bay for many years from Gatwick, Manchester and Birmingham. Irish travellers can avail of numerous flights via the UK.
Accommodation options
Travellers planning all inclusive holidays to Jamaica 2020 can look forward to having a wealth of accommodation options to choose from on the island – from small boutique hotels and guest houses to private villas, apartments and large all-inclusive resorts.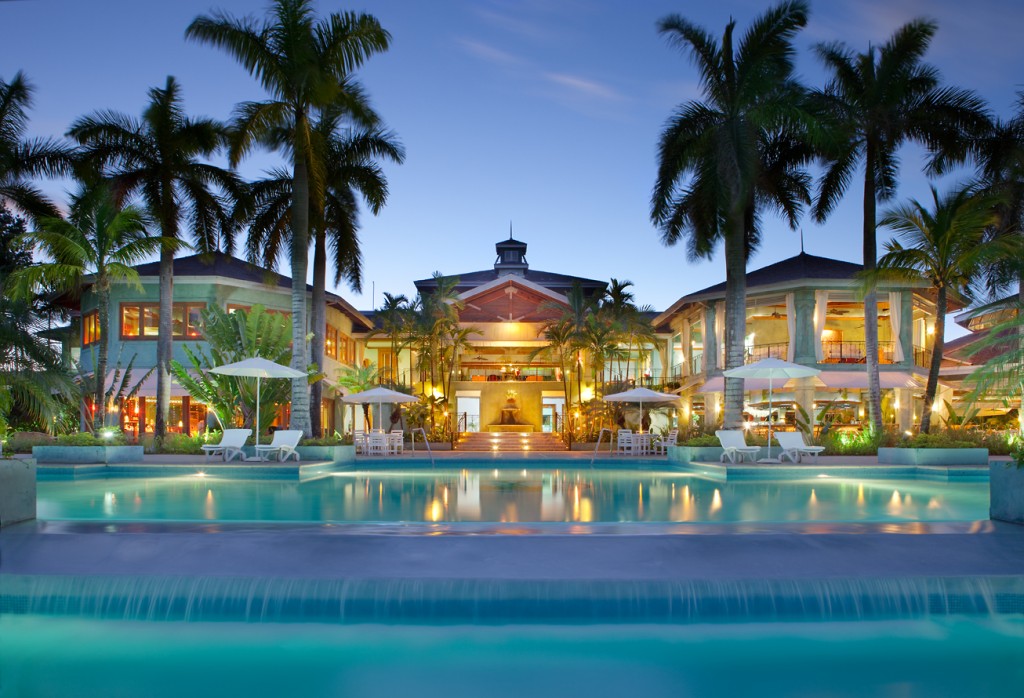 All-inclusive resorts
Most travellers from the UK and Ireland opt to stay in accommodations which allow them to truly relax and feel pampered. For this reason, the majority choose to stay in all-inclusive resorts.
Staying in an all-inclusive resort has many benefits for guests. They offer you a sense of security when it comes to your holiday spending fund. You don't need to worry about carrying around large sums of money or trying to find a cash machine during your holiday. From the moment you arrive, everything is taken care of.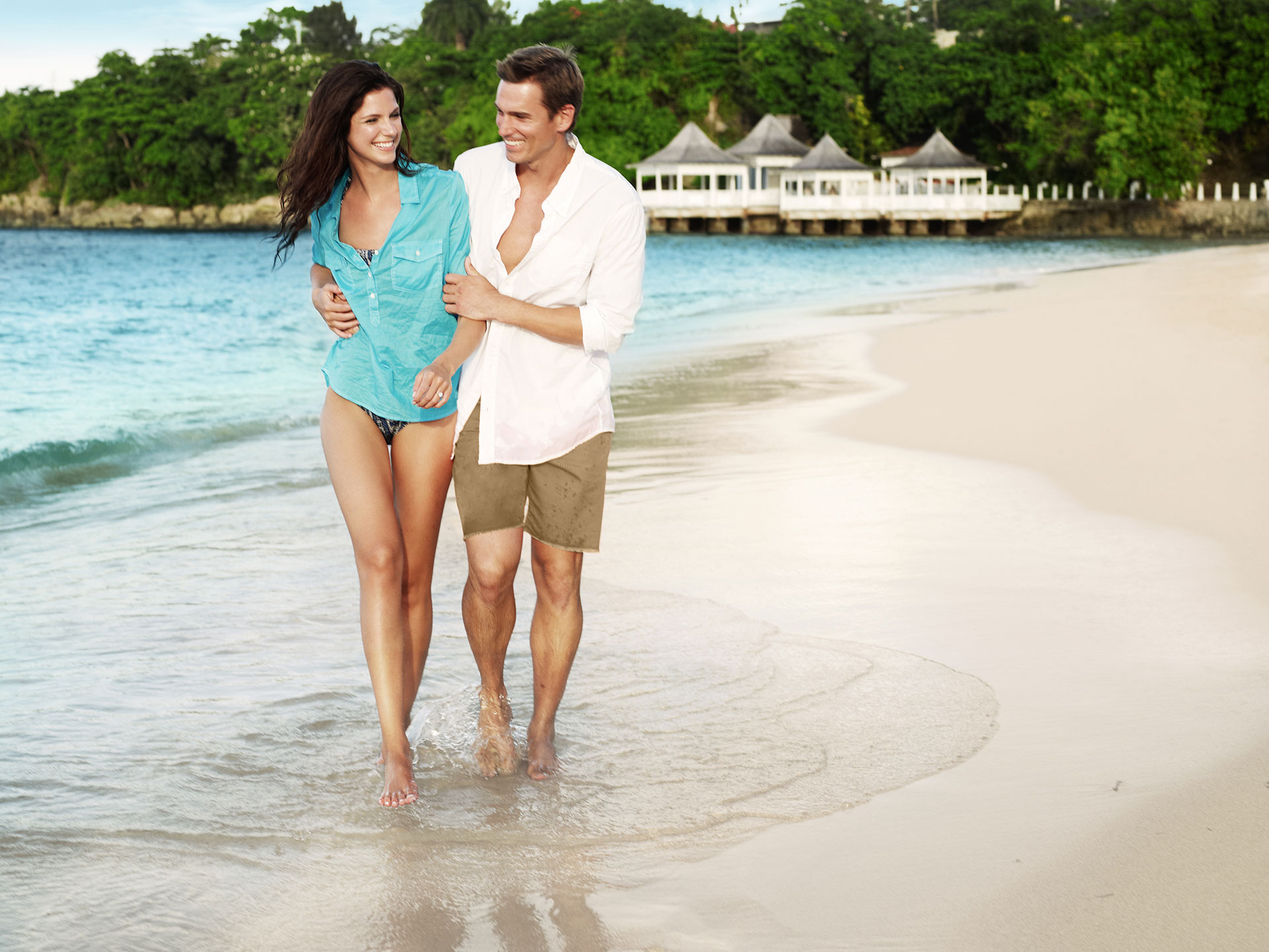 You can look forward to a shuttle service from the airport, a glass of champagne on arrival and friendly staff who will cater to your every whim. Many resorts, including Couples Resorts, include this shuttle service complimentary. Couples Resorts also have an exclusive airport lounge at Montego Bay, where you can relax while you wait for your transfer.
Food and drink
Food and drink are all included in your package price, with a great selection of eateries to choose from. The dining options are endless! Most of these resorts are known for having world-renowned chefs on-site, meaning you can look forward to mouth-watering dishes for breakfast, lunch and dinner.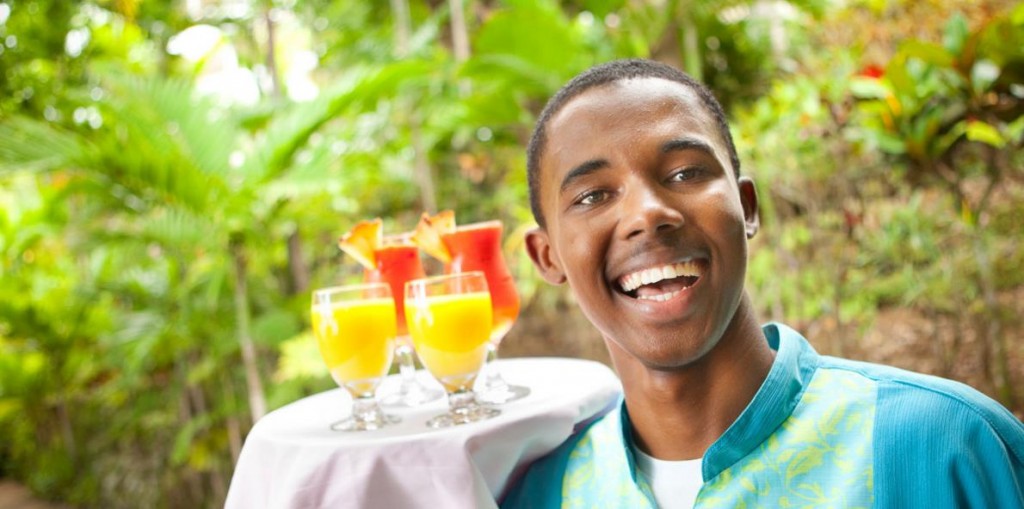 Activities
Some Jamaican all-inclusive resorts operate a no-tipping policy, although this policy is not enforced.  An all-inclusive resort means unlimited possibilities! This is especially true when it comes to deciding how they want to relax during the day.
Private beaches, numerous pools, swim up bars, jacuzzis, hammocks and comfortable seating areas which allow guests to take in the breath-taking views, are all available.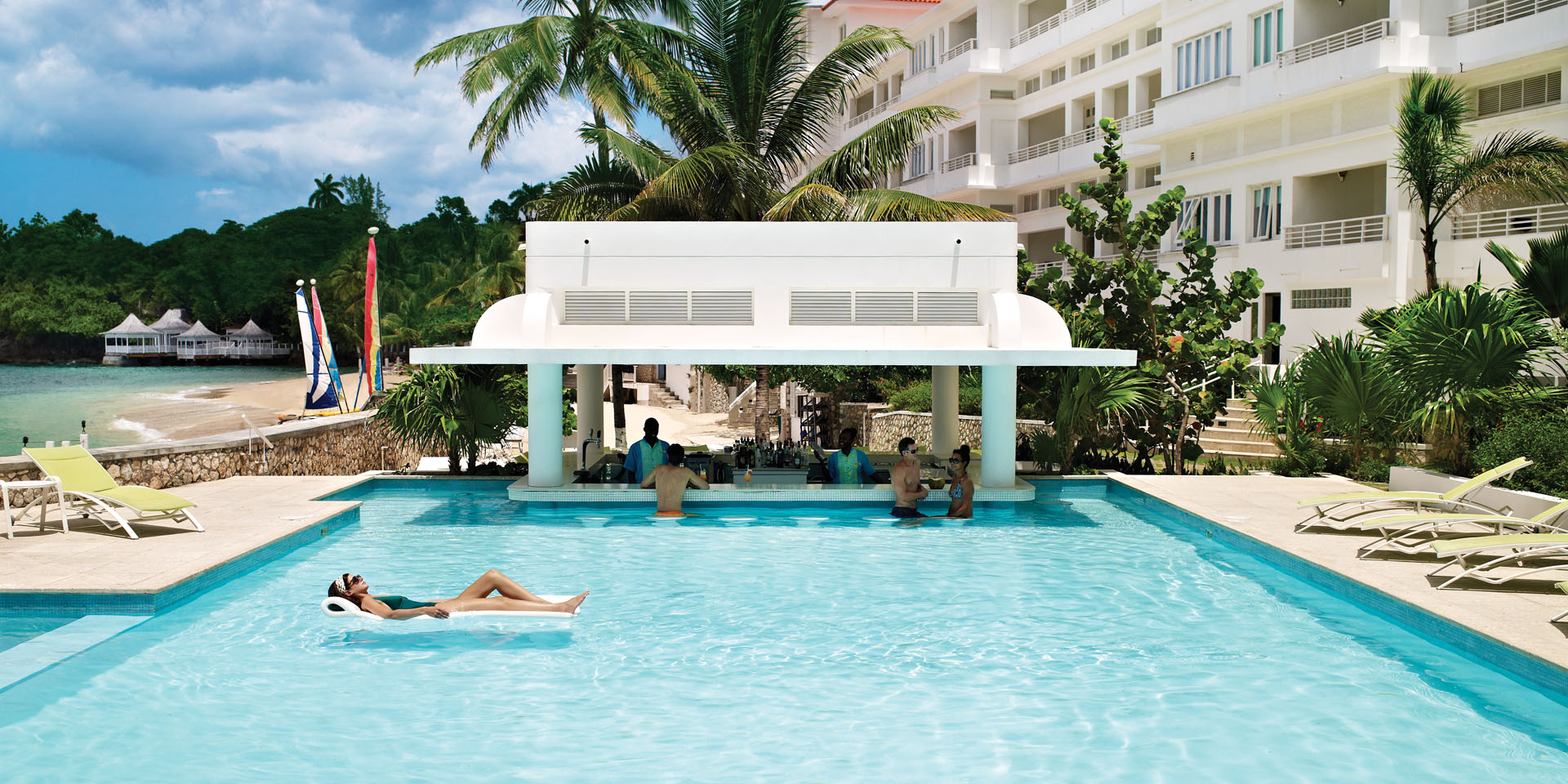 Enjoy exquisitely made cocktails from an expert mixologists in the evenings. Everything from steel drum bands to trapeze acts keeps guests entertained. For night-owls, some resorts are home to casinos and discos.  This is perfect for those who really want to let their hair down.
Choose all-inclusive and you can look forward to a stress-free holiday which is packed full of exciting activities, good food and great service. All inclusive holidays to Jamaica are ones that will leave you with lasting memories and an urge to return year after year.
At Couples Resorts all-inclusive means all-inclusive. World-class chefs, award-winning eateries and top-shelf alcohol are all included. Your mini bar will be restocked daily with your choice of beverages. At our resorts, virtually everything is included.
Are you interested in all inclusive holidays to Jamaica 2020? For more information about our family of all-inclusive luxury resorts in Jamaica, click here.